When the darkness came on the night of December 4th, Islamist militants attacked the capital of Chechnya-Grozny. They seized a publishing house and later moved to an empty school. At least 10 policemen were killed, about 28 were injured during a long shootout.
Violence started Thursday morning, when gunmen in three cars attacked a police checkpoint. Caucasus Emirate (Imarat Kavkaz) claimed responsibility for the attack. According to an unknown man in the YouTube video, militants came to the city on a suicide mission, as a revenge for constant oppression on Muslim women in the Republic.
Heavy fighting for the same publishing house happened in December of 1994. Interesting stability is in the country.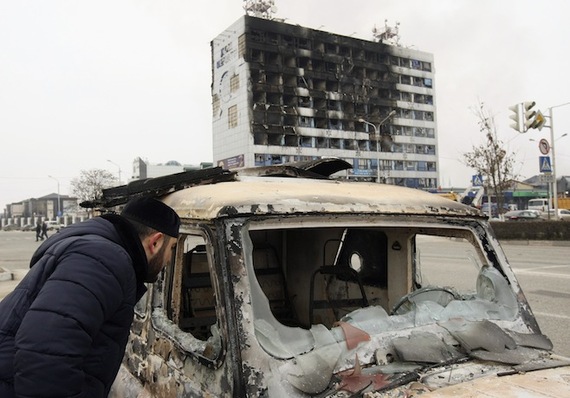 Stringer / Reuters
Young people from Grozny stormed media and social networks, some of them claiming that most of the population was cheering for militants and posting locations of police and army in order to alarm everyone.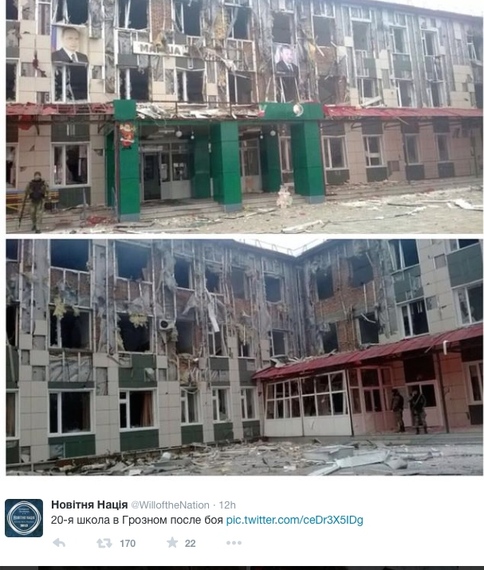 Seized School / Twitter
Same time unrest was happening in the heart of Moscow. Around 2 a.m. Putin's cortege was seen heading towards Kremlin. Soon after, helicopters were taking off. Early morning, on December 4th, President was supposed to deliver his annual state-of-the-nation speech. Perfect timing to make Mr.Putin look really bad. As some might remember-one of the promises he made during his very first term was to end war in Chechnya and bring peace to the land. Look where we are at now.
For many people, myself included, watching/listening Putin talk was a painful experience. According to Mr.President, Crimea is very important to Russian not only because "our people" live there. It is a very important place because out there Prince Volodymyr The Great converted to Christianity.
The Black Sea region, Putin insisted, was as dear to Russians "as the Temple Mount in Jerusalem" is to Jews and Muslims.
He also didn't forget to blame USA for everything. Starting with conflict in Ukraine, and the recent attack on Grozny as well. According to the President other countries are just jealous of the growth and potential of Russian Federation, and there would've been sanctions with or without the annexation of Crimean Peninsula.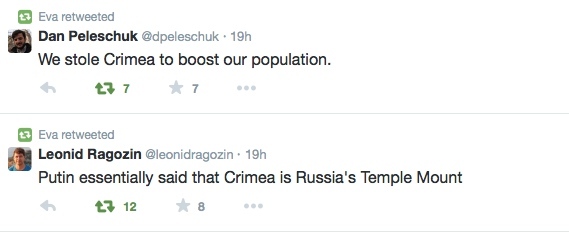 Twitter
The year of 2015 was announced to be a year of fighting with cardiovascular diseases. Good thing government isn't closing down bunch of hospitals around the country.
But that is a story for another day...