Los Angeles, CA--Deon Taylor walked into the Sofitel on Beverly carrying a backpack. A sign of the success his efforts have produced, the Louis Vuitton satchel was not the rucksack he carried as he walked door to door around the offices of Hollywood trying to get his film sold and distributed theatrically.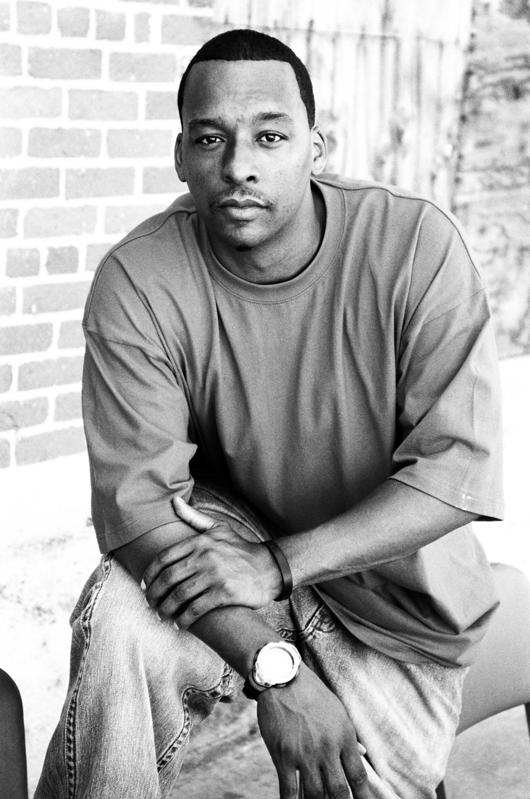 Some never opened, others slammed shut in his face. But as he shuttled between Los Angeles and his home in Sacramento, he kept his backpack full of movie materials and his spirit full of the foundation of his company, Deon Taylor Enterprises.
"Integrity. It really wasn't about the movie being a box office smash success," says Taylor. "It was really about that we were building a company (and) successfully getting a theatrical release so that people understood we were very serious about what we were doing."
"The last door I knocked on, it was like this," he says, before his knuckles barely grazed the table and the animated and affable Taylor bursts into laughter. "And to this day, I owe them a lot."
Chain Letter, which Taylor helmed and stars Nikki Reed, is slated to open theatrically in October, courtesy of New Films. (The film's release date has been moved back from it's original August 6 bow to capitalize on horror season.)
"You're always blessed, man. It may not be Paramount, but you're always blessed at exactly the right time."
For Taylor, those blessings started early. Born in Chicago and raised in Gary, Indiana, Taylor was blessed with remarkable talent as a basketball player.
"We were poor as dogshit," he laughs. "My mom moved us out of Gary so that we could have a better life during high school. Gary, Indiana is the murder capital of the world, so my entire freshman basketball team is dead."
Taylor, luckily, was able to survive after his mother moved him to Sacramento, California where for a year of high school, he slept on the floor of a family friend's house.
A year later, the rest of his family joined him in Sacramento. As Taylor says, "that's where it all started." When he wasn't in school, Taylor shot hoops while his mother rebounded the ball in his local park.
It paid off.
"I was the first ever to receive a full-ride scholarship for basketball out of that school and that district (and) I went to San Diego State," he recalls. "When I went on the recruiting trip, man, they couldn't get me out of my room!"
Four years later, Taylor had his heart set on joining the NBA--but after going to camp with Denver and Sacramento's teams, it was clear he would not make the cut.
Still a skilled player, Taylor was recruited to play basketball in Germany for the Kemkatz in Kemnitz, Germany.
"There was this big cat that would come out and"--Taylor dances in his seat. "You would laugh, man.
And it was there in Germany that Taylor realized he wanted to make movies.
"While I was over there, (I realized) that I've always been a movie guy. (Growing up), we had three VHS tapes: Golden Child, Predator and Platoon, OK? No TV, no nothing. It was NBC (and) Michael Jordan on Sundays--because whenever the Bulls were playing, that's what I was watching--and the rest of the time, I spent watching those three movies over and over and over and over and over. Like, I can give you Predator line-by-line, to this day." (And then he does.)
"Fast forward to me in Germany. How long can you practice basketball? There was nothing to do and I was in East Germany at the time and I don't drink at all. So, when I went over there, I was like the odd man out--like, 'You don't drink? And you're black?' But I was always raised to go away from that because of where I came from.
"So I would just go home and I had this girlfriend at the time and she would just send movies--I couldn't watch them fast enough because I had ten or twelve hours everyday of not doing anything."
700 films later, Taylor grabbed a Mead tablet and wrote out his own idea for a screenplay.
"I didn't know how to write a script and so I wrote, 'opening scene: the people are walking down the street," Taylor laughs, rewriting in air the screenplay that became his first film, Seventy-Five. "If I let you read this, you would laugh your ass off. I re-read it two weeks ago and thought, 'I was a f***ing idiot!"
But Taylor's persistence paid off, and after a directing a music video featuring a cameo by Brian Hooks, Taylor learned to write a screenplay from Hook's brother.
His passion ignited, Taylor set his sights on telling stories.
With credits behind him that include Dead Tone, The Hustle and Nite Tales: The Movie--which was picked up at NATPE in a venture with Flava Flav in January 2009--Taylor has been able to establish himself as a sort of Tyler Perry for a broader market.
In addition to Chain Letter, Taylor is reportedly developing a television series with Jamie Foxx called "Tommy's Little Girl," a high concept program that is somewhere between La Femme Nikita and The Sopranos, starring Selma Blair.
"We just shot the trailer two weeks ago and I was on set with these (mob-type guys) and they're like the real deal," Taylor says, before putting on his best mobster accent: "Yo, Deon!"
And while Taylor still plays basketball, these days it's in a decidedly different NBA leage: the NBA-sponsored entertainment league.
Anyone draft-worthy?
"I think Brian McKnight is really good. Jamie's really good," Taylor says. "I actually met Jamie right after he won the Oscar for Ray, so you touch him it's a foul.
Taylor laughs easily through most of our conversation, as he reflects on his journey to Hollywood and how he made it happen.
"I'm more of a person where if I wake up today and say, I'm gonna go do this, I really go do it," he states. "Like, hands down, that's what I'm focused on, that's what I wanna get done."
His new backpack a little bit lighter, and his film up for release, it appears he has.
Chain Letter--written directed and produced by Deon Taylor--opens in October in New York, Los Angeles and Chicago, Houston, Detroit and Atlanta.