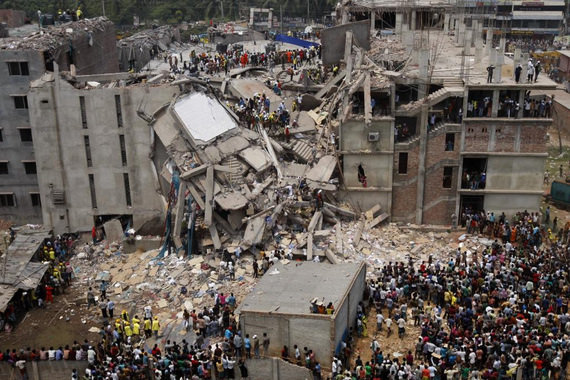 (Image by Rijans (Flickr: Dhaka Savar Building Collapse)
On April 24, 2013, as reported in the Independent, Reshma Begum showed up to work at the Rana Plaza garment factory in Dhaka, Bangladesh. She and her co-workers were nervous. Cracks had appeared in the walls.
They brought their concern to a manager.
"There is no problem. You do your work," they were told.
Reshma, like many apparel workers, came to Bangladesh's capital, choosing the factories over the fields.
She sat at down at her sewing machine and went back to work.
Later that day the factory collapsed around her, killing over 1,100 mothers and fathers, sisters and brothers, and injuring thousands more. Reshma miraculously survived for 17 days in the rubble on four packets of cookies and some water.
After she was dug from the debris, the press interviewed her about the experience. She ended her press conference by offering this: "I will not work in a garment factory again."
Reshma had pursued opportunity, and that opportunity quite literally crumbled around her.
This is a possible reality for many garment workers around the world, working for low pay in unsafe and unregulated conditions... but it doesn't have to be. What if your shirt, your pants, or even your underwear were made in factories that provided workers like Reshma with genuine opportunities?

Fair Trade is becoming an increasingly important tool in the toolbox to help factories and brands make safety and empowerment a tangible reality.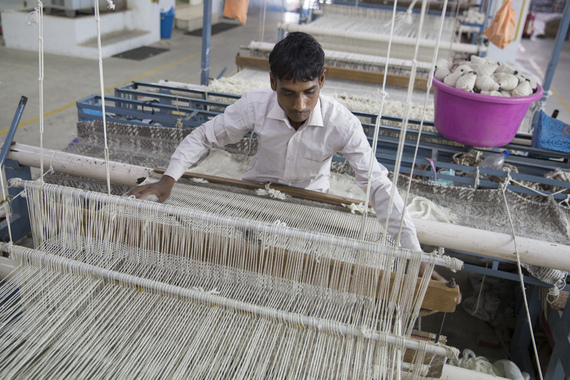 Factories that produce more than clothes

Fifty-nine percent of Americans are aware of Fair Trade. You've probably seen the label on coffee and chocolate. For decades farmers in more than 80 countries have benefited from Fair Trade, and now more than 20,000 people working in the apparel industry (and their families and communities) are benefiting from it as well.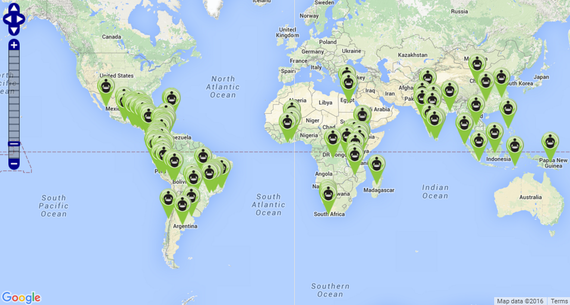 'When you buy a Fair Trade Certified product, it's your guarantee that the product is traded in a more ethical way,' said Maya Spaull, Director of Apparel & Home Goods at Fair Trade USA. 'What that means is safe working conditions, better livelihoods and protection for the environment.'
Fair Trade Certified factories are inspected by an independent third party against rigorous Fair Trade standards, focusing on areas like health and safety, chemical use, women's empowerment, grievance procedures and more. Fair Trade is also a mechanism to help factory workers earn an additional Premium for their work -- between 1% and 10% of the price of the product when it leaves the factory.
This additional money, called the Community Development Premium, is what makes Fair Trade unique. For every Fair Trade product sold, workers earn this additional money and then vote on how to spend it as a community. Workers have voted to support women's healthcare programs, buy raincoats to stay dry and healthy, give out bonuses, support scholarships for girls, and build schools in their communities. At the Raj Overseas carpet factory in India, workers and artisans voted to purchase bicycles for all employees using their Fair Trade Premium.
"The bicycles are transforming the workers' lives," Spaull said. "They get to work faster, save money on their commute, use the bicycles to bring kids to and from school, and pick up groceries -- simple things that many take for granted."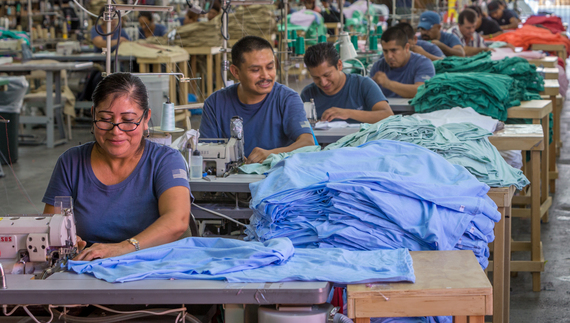 "Change you can wear"
Fair Trade USA is part of a movement to revolutionize apparel. And what better time to talk about that than Fashion Revolution Week, which runs from April 18th to April 24th, ending on the third anniversary of the Rana Plaza tragedy. (Learn how you can ask your favorite brand #WhoMadeMyClothes at FashionRevolution.org).
Although Fair Trade has made tremendous progress, and there are more ethical options out there than ever before, there's still a long way to go to shift practices in the long term.
That's why we need you. If you wear clothes, you are part of the apparel chain, too.
In 2014, the year after the disaster in Reshma's factory, the Fair Trade Certified apparel and home goods program grew by 358%, and has continued to grow every year since. Look for the label at these pioneering brands:
These products don't just exist online; you can find Fair Trade at many at retailers across the country. In fact, Target will begin carrying PACT's Organic & Fair Trade Certified apparel just in time for Father's Day 2016.

If you wear clothes, you should care
As we celebrate Fashion Revolution Week, let's remember those who were lost, and let's work together to ensure that factories are safe, that the people making our products have real opportunities, and that voices like Reshma's are no longer ignored and never forgotten.
So...who made your clothes?