On Sunday, May 10, mothers across the country will be showered with gifts ranging from crayon drawings to jewelry. But more than anything, moms will receive flowers -- lush bouquets of garden blooms; luxuriant long-stemmed roses by the dozen; exotic arrangements of fragrant, tropical florals. This Mother's Day, consumers will spend well over $2 billion on cut flowers, making it the biggest occasion for flower sales in the United States.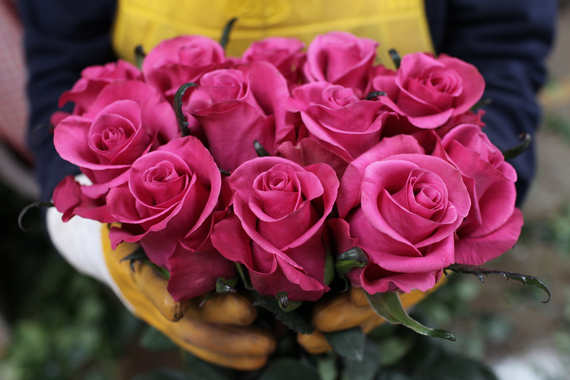 But what most of us may not know is that approximately 80 percent of the cut flowers sold in the U.S. are grown in the world's poorest countries across Latin America and Africa. The economies of countries like Colombia and Ecuador -- where abundant cheap labor and equatorial temperatures provide ideal flower-growing conditions -- are highly dependent on their flower exports to North America.
With this fast-growing global flower market comes a variety of challenges, especially for the many workers involved in picking and packing these international symbols of love. On some farms, workers put in long hours -- often seven days a week -- without vacation or overtime; proper health and safety practices for pesticide use are not always followed; access to health care and educational opportunities are sometimes hard to come by, and women can be subject to sexual harassment and fired if they become pregnant.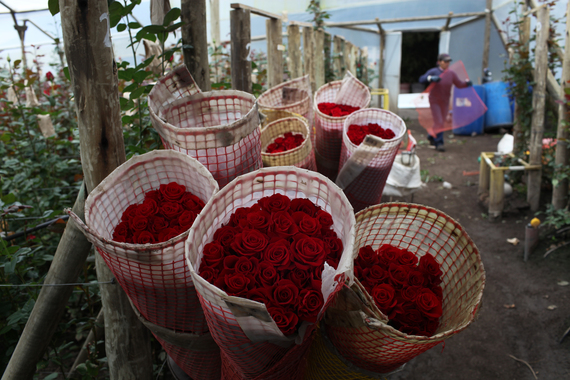 Other farms see the opportunity to bring economic development and empowerment to impoverished communities by improving the working conditions and livelihoods for their employees. These are the farms that should be supported on Mother's Day, when we honor our moms with bouquets flowers that are supposed to represent maternal strength, love and humanity.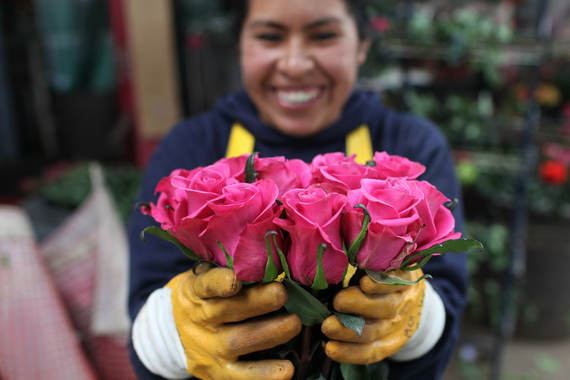 A Rose is a Rose is a Rose?
To find flowers from forward-thinking farms like these, look for the Fair Trade Certified label. These flowers are unique because they promote women's empowerment, safe working conditions, and improved job security for the workers -- predominantly women, and many mothers themselves -- who grow them.
When you purchase Fair Trade flowers, you are participating in a system of global trade founded on principles of sustainability and integrity. Farmers in developing countries commit to environmentally sustainable farming practices and the equitable treatment of their workers. In return, Fair Trade not only mandates responsible social, economic and environmental practices, but also gives back community development premiums that allow workers to invest in education, healthcare, new housing, sustainable agricultural practices and infrastructure improvements, to name only a few.
"Whole Foods Market is proud to work with Fair Trade USA to support programs that are improving the lives of farm workers around the world," said Carol Medeiros, associate global produce coordinator for Whole Foods Market. "By supporting producers who are committed to their people and communities, we're able to offer our shoppers a more responsible choice in the marketplace and a chance to vote with their dollars for change."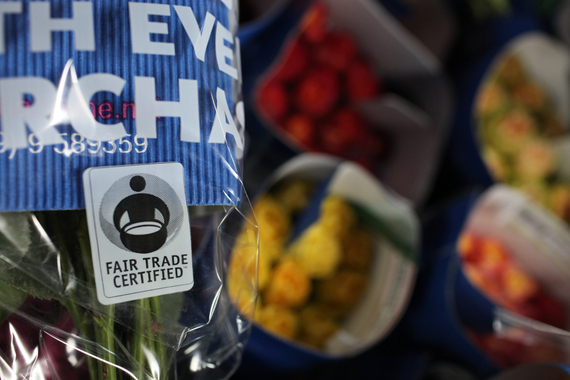 Change Comes in Many Forms
Workers at Hoja Verde in Ecuador's Pichincha Valley used their Fair Trade Community Development Premiums to establish routine breast cancer screenings for female employees, as well as an interest-free, home improvement loan fund with convenient repayment terms.
Making education a priority, both workers and management at the Agrogana flower farm in Ecuador democratically decided to use their Fair Trade Premiums for adult education programs, as well as tuition scholarships and after-school programs for the children of their workers.

The Fair Trade workers at flower grower Agrocoex are building a housing complex for 200 families on the outskirts of Latacunga, the capital of the Cotopaxi Province in Ecuador. This project will enable employees of Agrocoex to become homeowners and relocate to a city with better health, education and income possibilities for their loved ones. The first of 98 houses was completed in January.
These visionary Agrocoex workers also voted to spend their Fair Trade funds on a far simpler, yet equally life-changing, investment: washing machines. Explains Elsa Vasquez: "I used to spend my Sundays, every single one, from 8:00 a.m. to 1:00 p.m. down in the river washing my family's clothes by hand. Now I spend it with my family. We go to church together. ... I got my Sundays back!" Not only do Elsa and her coworkers now have more time to spend with their families, they also have cleaner rivers to enjoy with fewer chemicals from the soaps used to wash their clothes.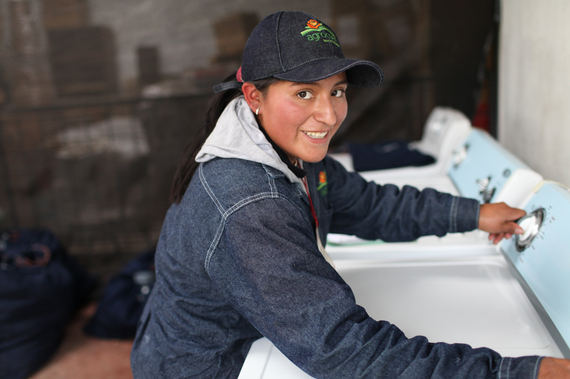 This Mother's Day, honor mothers throughout the world by buying flowers with the Fair Trade label. Because these are the flowers with the power to give mothers like Elsa Vasquez her Sundays back -- especially Sunday, May 10.
Look for the Label
The widest selection of Fair Trade Certified flowers can be found at Whole Foods Market stores nationwide. You can also look for Fair Trade flowers at various New Seasons Market, Bristol Farms and Stop & Shop locations. You can also find Fair Trade Certified roses online from OneWorldFlowers.org.
Additional feel-good gift ideas for mom can be found in The Ultimate Fair Trade Mother's Day Gift Guide.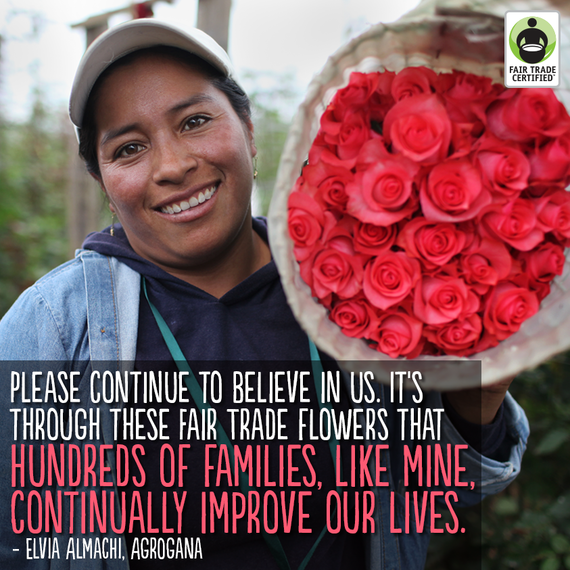 Visit BeFair.org to learn how Fair Trade empowers women around the world.
All photos by James Rodriguez for Fair Trade USA