Everybody loves a bit of bling, a big bauble, a splash of sparkle, and New York certainly is the center of the jewelry-buying universe. We all know the classic purveyors of the fabulous - Cartier and its panthers and tank watches, Tiffany's classic engagement rings, Bulgari's distinctive forms and colored stones, Mikimoto's precious pearls, the ultimate luxury experiences of Harry Winston and Van Cleef & Arpels - and the exotic gemstones of H. Stern.

But a slew of newcomers - and some other classic designers and collectors -- give true jewelry junkies even more opportunities than before to find something unique, perhaps even from another place and century.

I'll save timepiece merchants for another time. Some of my favorite places for a new treat include:

Contemporary Classics: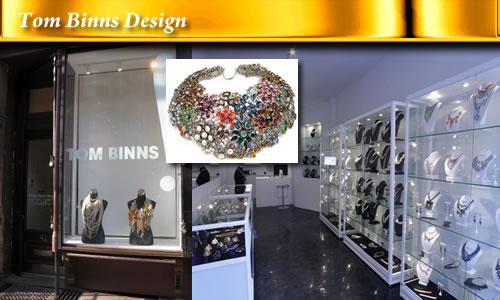 Tom Binns
41 Perry Street
www.tombinnsdesign.com
Modified punk in attitude, Binns' pieces unite "elegance with anarchy," he says. Skull rungs meet pearl and gemstone collars in timeless patterns.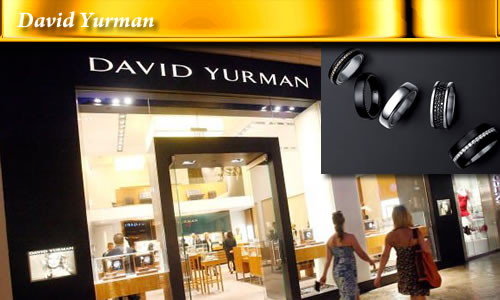 David Yurman
712 Madison Avenue
www.davidyurman.com
Located in a newly renovated flagship that is a work of art itself, Yurman showcases his entire line, including a floor of men's jewelry. Head upstairs for the serious pieces.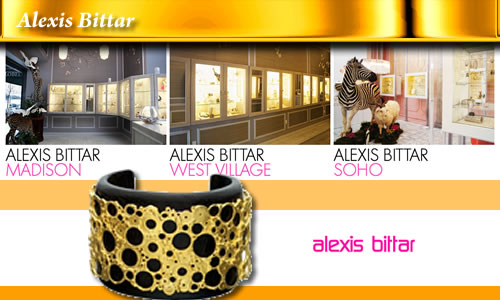 Alexis Bittar
1100 Madison Avenue
www.alexisbittar.com
If you're not shy, this is the store for you. The dramatic, sculptural pieces are a statement in themselves, and the Lucite creations have become a trademark.


Precious Pedigrees: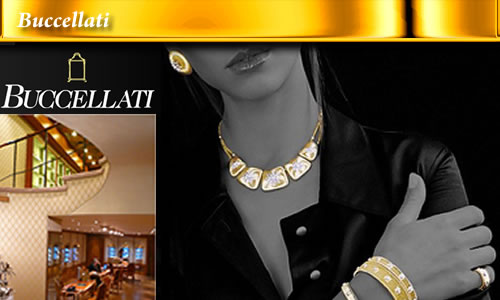 Buccellati
46 East 57th Street
www.buccellati.com
Adorning royalty is nothing new for this family, which has had a shop in Milan since the mid-18th century. Today, its jewelry and silver, with intricate metalwork and glorious stones, are still produced by fine craftsmen in small shops in Italy. Look like a queen.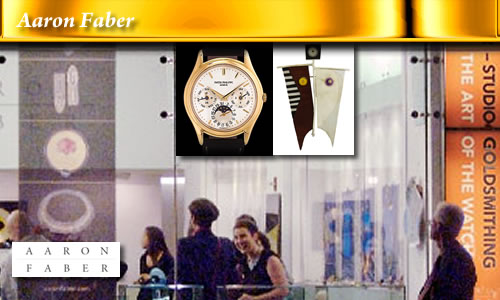 Aaron Faber
666 Fifth Avenue
www.aaronfaber.com
In addition to an outstanding collection of contemporary and classic jewelry, as well as vintage timepieces, Faber performs vital services such as appraisals, repair and restoration, and estate work. Located on West 53rd Street across from MOMA, it treats jewelry as pieces of art.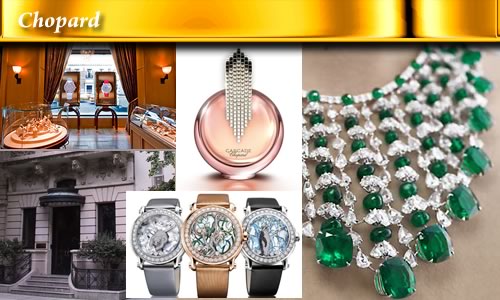 Chopard
709 Madison
www.chopard.com
Celebrating its 150th anniversary this year, Chopard may be best known for its watches, but its jewelry also is to die for. Its trendy, yet timeless designs are married to stunning diamonds, including the floating stones motif which has revolutionized the business.

Great Estates: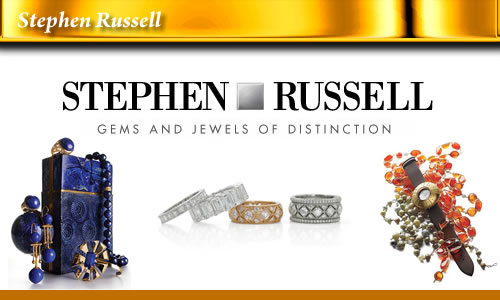 Stephen Russell
970 Madison Avenue
www.stephenrussell.com
Opened by Stephen Feuerman and Russell Zelenetz find the best vintage jewels from collections, estates and antique dealers, as well as their own designs.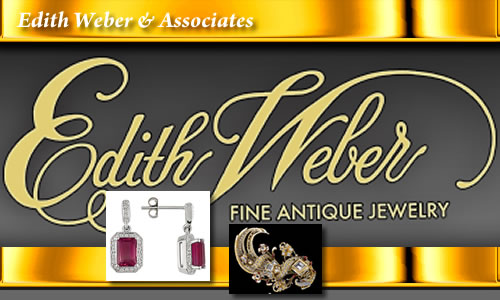 Edith Weber & Associates
987 Madison Avenue
994 Madison Avenue
www.antique-jewelry.com
Located in the Carlyle Hotel and across the street, this store offers jewelry from the 18th century through about 1970s, of all styles and origin -- from Asian pearls to Art Deco masterpieces.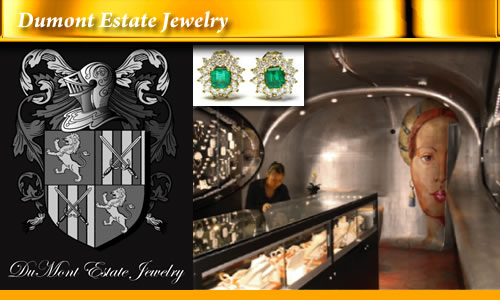 Dumont Estate Jewelry
152 Prince Street
www.dumontestatejewelry.com
In addition to Edwardian brooches to contemporary engagement rings, Dumont also carries Art Deco, Victorian and retro pieces, as well as current Mikimoto, Cartier, Tiffany and Van Cleef offerings with unpretentious service.



Kentshire
Madison
700 Madison Avenue
37 East 12th Street
Bergdorf Goodman (1 West 57th Street)
www.kentshire.com
These stores also offer fine antique English furniture and fine art, but the period jewels (including antique cameos, Art Deco Diamonds and even vintage costume) are my favorite.

Diamonds are Forever: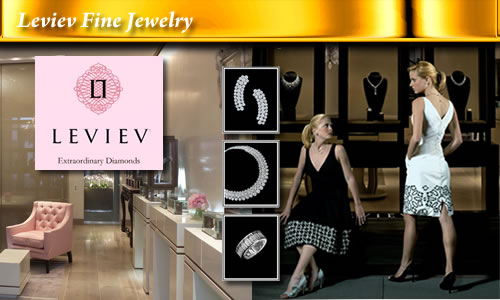 Leviev
700 Madison Avenue
www.leviev.com
The most extraordinary diamonds, straight from company-owned mines, placed in settings designed, set and polished in-house to best present their clarity and color. The presentation is as flawless as the stones here.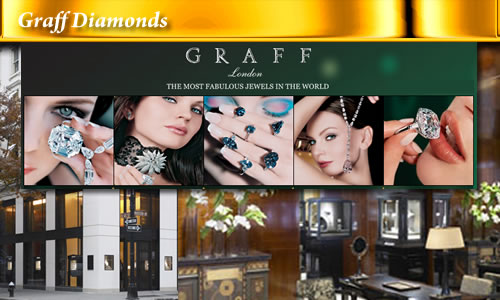 Graff Diamonds
46 East 61st Street
www.graffdiamonds.com
The artisans here are trained for years to produce the perfect cut for diamonds sourced from around the world. While Graff's diamonds are legendary, it also produces breathtaking pearl and gemstone pieces.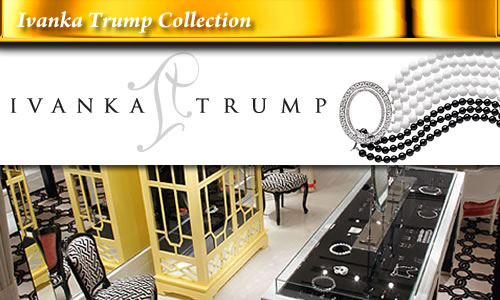 Ivanka Trump Collection
685 Madison Avenue
www.ivankatrumpcollection.com
This elegant boutique offers exceptional customer service, and features glamorous, timeless gold, diamond and crystal pieces by, yes, that Ivanka Trump.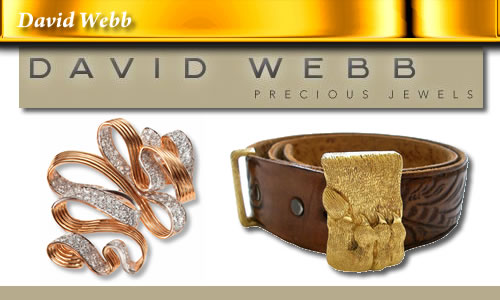 David Webb
789 Madison Avenue
Browse the jewels - my favorites are the animal clips and rings - while sipping champagne or cappuccino. Or just pick up a dazzling diamond bracelet. All pieces are made in New York workshops at this 62-year-old mainstay.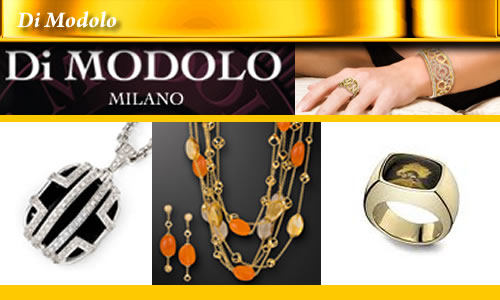 Di Modolo
703 Madison Avenue
www.dimodolo.com
Unique materials meet precious gems at this new flagship, in which everyone feels like a movie star.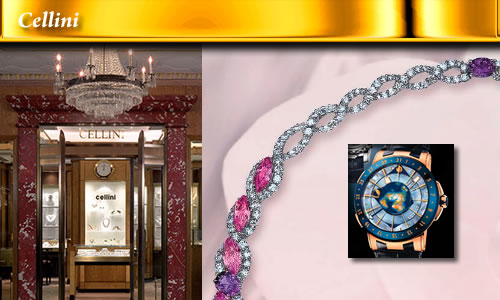 Cellini
201 Park Avenue
509 Madison Avenue
www.cellinijewelers.com
"Fashions fade, style is eternal," the store's website says. Over the past 30 years, Cellini has become a style pioneer, introducing new watch brands (including Audemar Piguet) that become household names, and stunning rings and jewelry.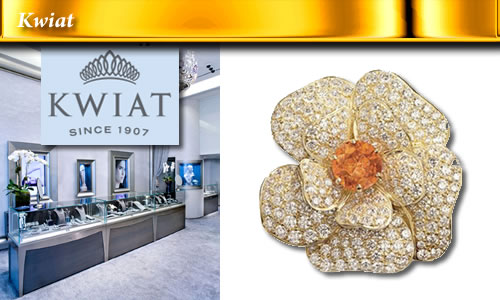 Kwiat
725 Madison Avenue
www.kwiat.com
From classic diamond jewelry and wedding baubles to vintage, this new flagship boasts the best of the best.


Budget Baubles: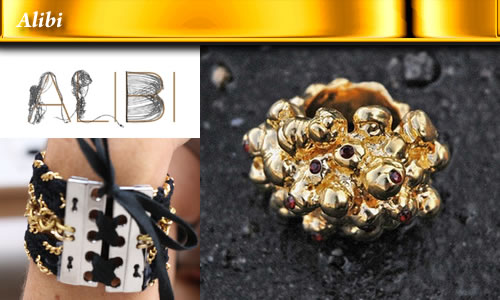 Alibi
241 Mulberry Street
www.alibinyc.com
Not looking to make a major financial investment? Jo Liu's new boutique showcases her own line as well as other promising new designers. Most items are around $100.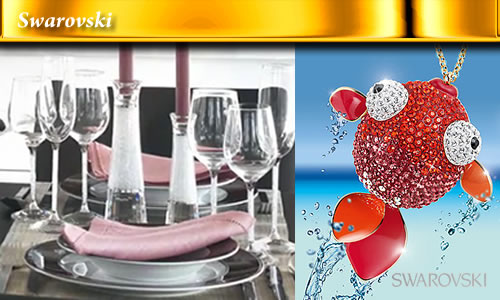 Swarovski
Multiple locations
www.swarovski.com
With boutiques all over the city (including a forthcoming one near Penn Station), Swarovsi is major bling and objets d'art at affordable prices. From delightful little pendants to watches to figurines, Swarovski crystal sparkles, and so will you!



Hidden Jewels -- My favorite showrooms: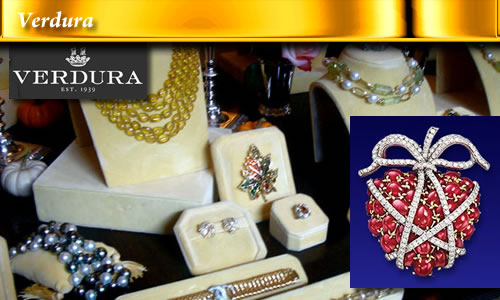 Verdura
745 Fifth Avenue
www.verdura.com
Striking but not outre, large without sacrificing style, Verdura's pieces offers shoppers exceptional style and its showroom exceptional service.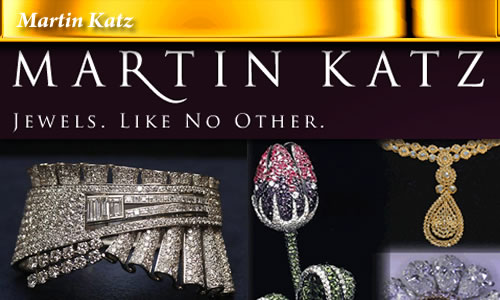 Martin Katz
437 Madison Avenue/32nd Floor
www.martinkatz.com
Want to look like you're going to the Oscars? Katz' jewelry is a red carpet mainstay. Traditional and unusual gemstones are used in intriguing ways, with customer service second to none.

And don't forget the department stores: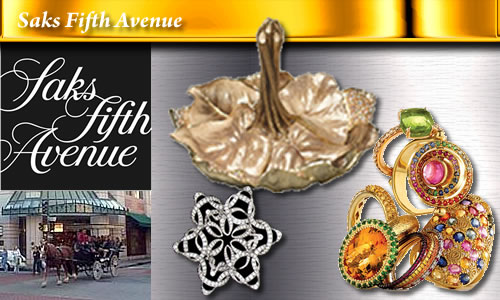 Saks Fifth Avenue
Fifth Avenue
www.saks.com
The sheer size of this department allows for a breadth of merchandise that will satisfy multiple tastes and price points. From the affordable punk sensibility of Elizabeth & James to Dominique Cohen's delicate work in precious metals to Ippolita's gemstone pieces, Saks really does have something for everyone.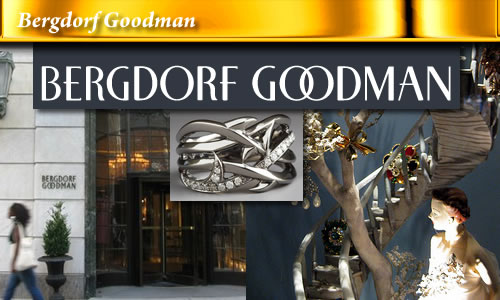 Bergdorf
1 West 57th Street
www.bergdorfgoodman.com
Its jewelry department is a legendary store in itself, providing a New York outlet for some of the major names in the business, including Fred Leighton, Yossi Harari, Paolo Costagli, Henry Dunay and Paul Morelli.

Beyond the pale: Tech-Chic Glam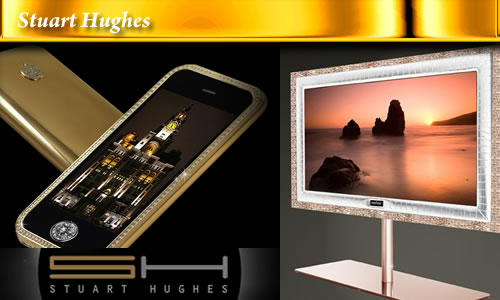 Stuart Hughes
www.stuarthughes.com
Need a solid gold, diamond-encrusted iPHone or iPad? This is the place. Liverpool, England native Hughes specializes in adorning the commonplace, whether it's a television, computer or even a car. Wallets and watches, too!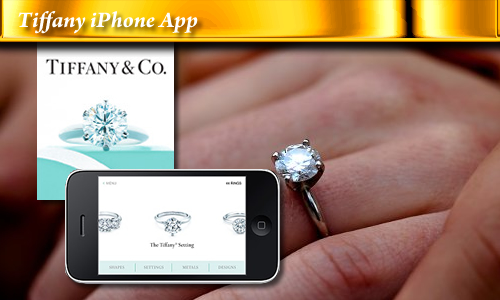 Tiffany iPhone App to Build your Perfect Engagement Ring
www.tiffany.com
Clueless about the four Cs (cut, carat, color, clarity)? Want an engagement ring in the classic blue box anyway? Tiffany saves the day with an iPhone app that will let you build your own ring, even down to the proper size. Place a ring on the screen, align it with the correct circle on the guide, and at least one question is answered. After that, put stones and settings together (the screen will show its actual size), pair it with a complementary wedding band, save the result, share it via email, Facebook or Twitter to get second opinions. Then get to a Tiffany store -- you can't actually make the purchase online, and really, some things just have to be done in person. It's also fun to do with other Tiffany rings if you're not getting married.

And there are plenty more. Whether your budget is $50, or $50,000, pick up something shiny for summer.
Happy Shopping!