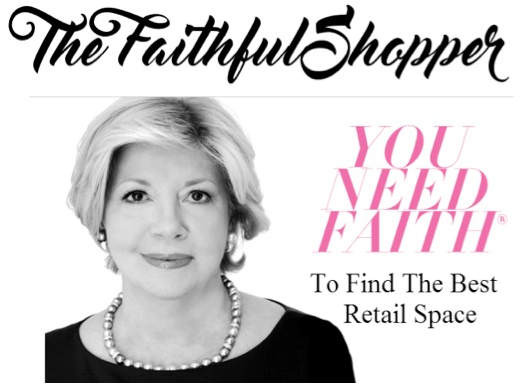 Back to the beach for sunny sea vibes, sandy soirées and of course the superior shopping out East. Here are some new spots to help you soak up the sun in style......

Southampton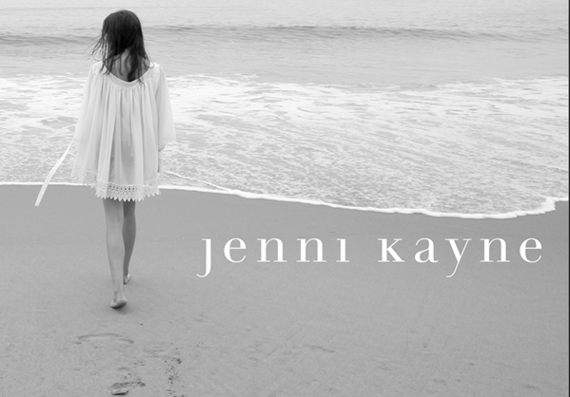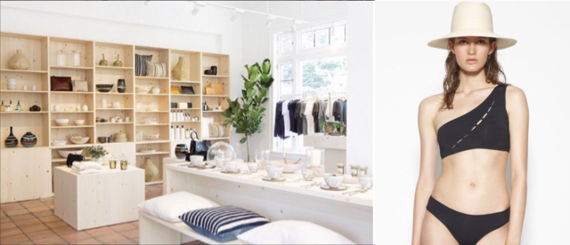 Jenni Kayne has a temporary summer shop at 2 Main Street showcasing her laid-back LA style. This is her first ever appearance on the East Coast.
Barry's Bootcamp at 10 Montauk Highway, brings its beloved high-intensity interval cardio and strength training workout. This is a third Hampton's location; the other two are in Wainscott and Amagansett. This outpost is complete with lockers, lounge area and a pro shop of exclusive clothing and accessories. The studio has 25 treadmills and 25 benches, accommodating 50 guests at a time in each class!


Lanai Collection, Santa Monica based contemporary menswear, debuted at 38 Jobs Lane for the beach season. This is their first brick-and-mortar store in the Hamptons for summer 2016.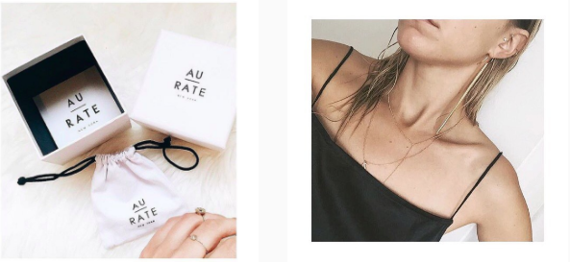 AUrate New York, 47 Jobs Lane, is a pop-up shop of beautiful, fashionable jewelry with ethically sourced components.




Cabana; 53 Jobs Lane is returning to the East End for the second year in a row. Apparel, accessories, beauty brands and home goods are featured here. Adored by celebrities so you never know who you will shop next to while perusing the expertly curated luxury items.

East Hampton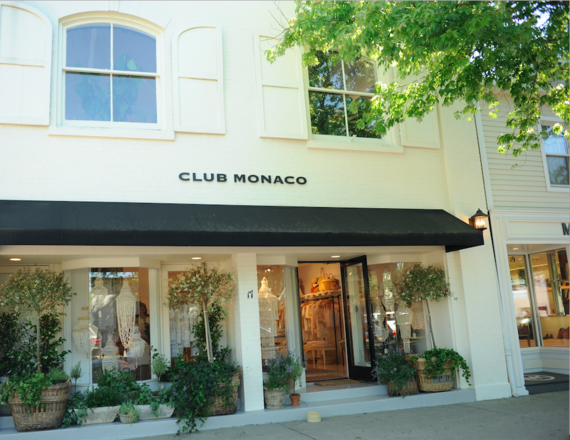 Club Monaco, 17 Newtown Lane is its second outpost out East. The new store and the Southampton location are the only two to sell home products, and will also sell a unique selection of vintage this summer only.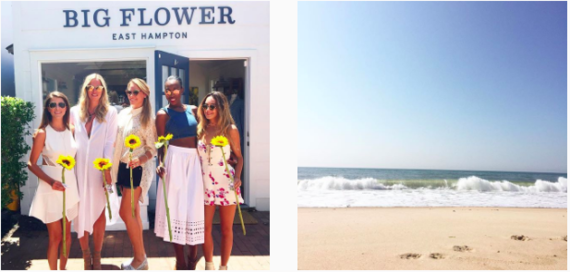 Big Flower flagship by Greg Ammon at 23 Newtown Lane featuring a men's collection of handmade, contemporary wear and accessories. The women's line consists of summer basics.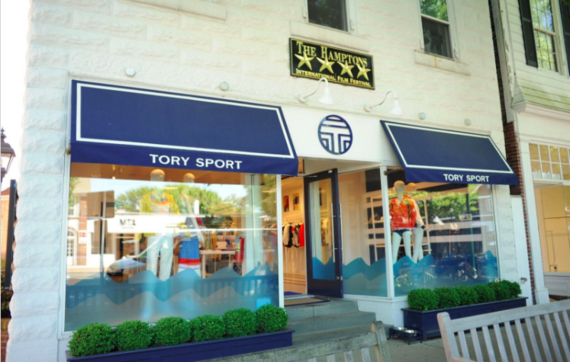 Tory Burch is now a Tory Sport at 47 Newtown Lane selling her successful performance activewear that has supreme style.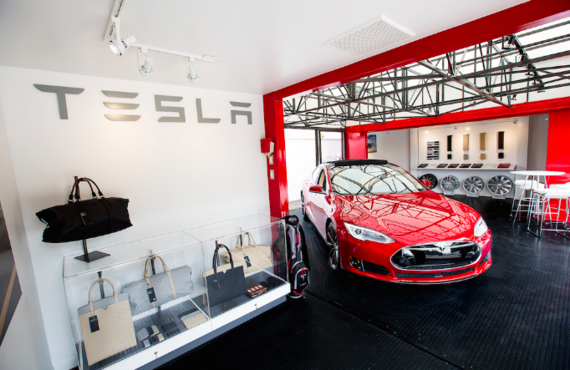 Tesla Motors at 50 Newtown Lane is a permanent showroom for the chic, eco-friendly cars where you can test drive or charge your vehicle.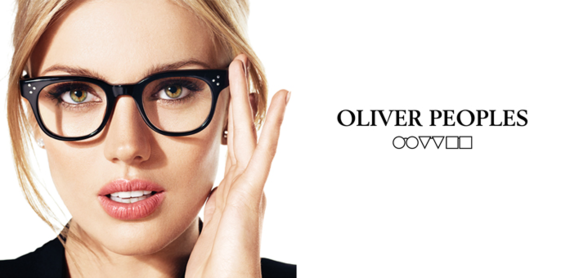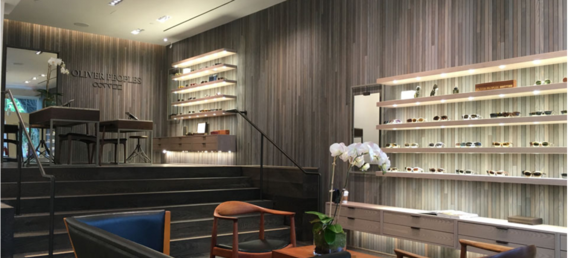 Oliver Peoples opened at 53 Newtown Lane, with a permanent location showcasing the new Oliver Peoples x The Row collaboration, the summer 2016 collection, a curated selection of exclusive custom frames and an on-site optician.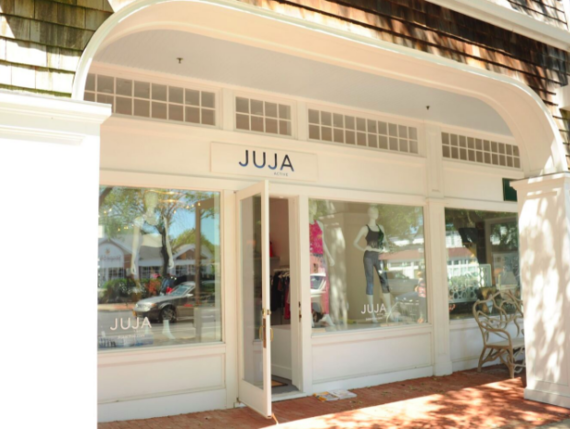 JUJA Active, 66 Newtown Lane, is the second permanent location twice the size of the flagship JUJA Active location in Southampton (38 Jobs Lane). They offer a vast assortment from 30+ designers including W.I.T.H, Red Tiger, Track & Bliss, and Pheel.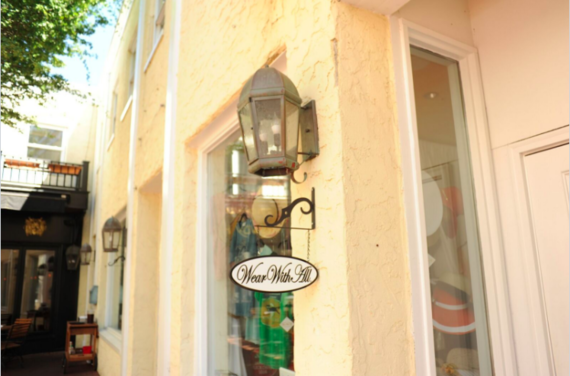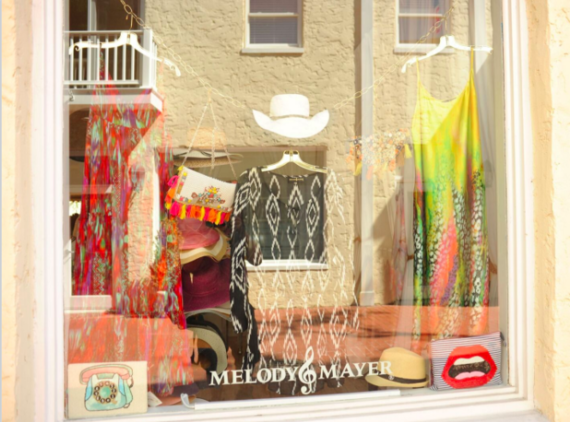 WearWithAll, 10 Main Street by designer Melody Mayer, who has worked with everyone from Hillary Clinton to Madonna, will open her first boutique and art gallery.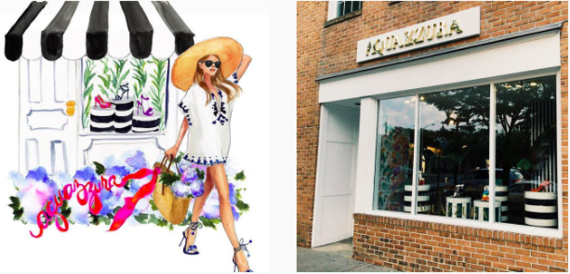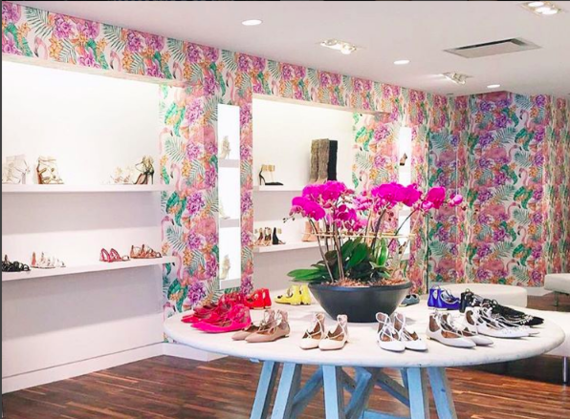 Aquazzura Pop-Up Boutique; 20 Main Street has everything from their staple lace-up flats to their iconic pom-pom sandals. Find footwear for the beach to the events and everything in between.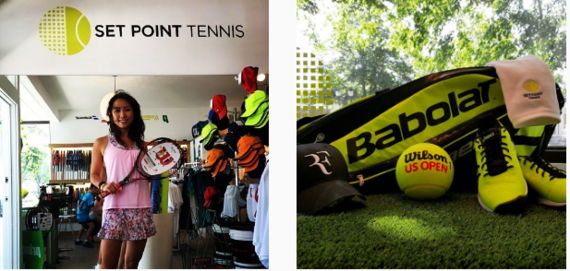 Set Point Tennis, 47 ½ Main Street has had a complete overhaul with a minimalist ambiance. Find a curated selection of top of the line tennis racquets, sneakers, apparel and accessories.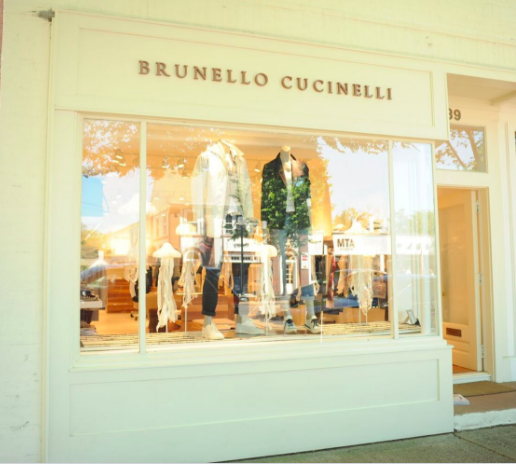 Brunello Cucinelli, 55 Main Street, already has a shop selling its designer fashion on Newtown Lane, now has a new home and lifestyle boutique.

Montauk

Gurney's Fashion Collective, at Gurney's Montauk & Seawater Spa; 290 Old Montauk Highway, will be a rotating series of pop-up shops for the fashionistas out East. Edie Parker, Maje, Lemlem and Kiini, Mara Hoffman and Sandro are some of the featured brands.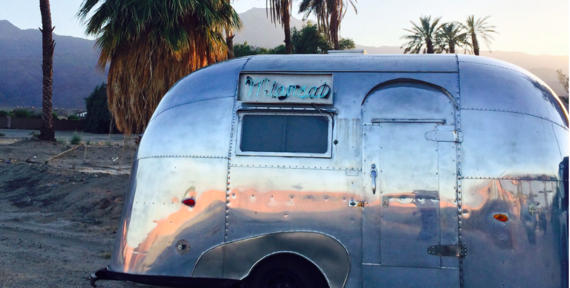 Miansai Airstream at Navy Beach; 16 Navy Road sells Miansai's nautical rope bracelets, dainty metallic cuffs, and watches. The Airstream will be parked at the restaurant all summer.

Happy Summer and Happy Shopping!