Cirque du Soliel is an astounding experience. This sophisticated circus arts troupe places as much emphasis on production design, sound, lighting, costume and music as any Broadway show.
Traditionally, it plays under its own big top. But when in New York, the company resides at Radio City Music Hall through Sept. 2. It's a magnificent art deco setting for any show, and Cirque Zarkana, a theatrical triumph, makes the most of the space.
Director Francois Girard and set designer Stephane Roy are staging the same show as last summer -- with a big caveat. This time, it's a 90-minute, no intermission, streamlined affair. And since it's a big draw as family entertainment, that's a huge plus.
The always-abstract story revolves around Zark, a magician who has lost his lover, and with her departure, his powers. He is beset by dark, surreal creatures and to regain his equilibrium, he depends on his friends, the White Clowns, to help him put on a show.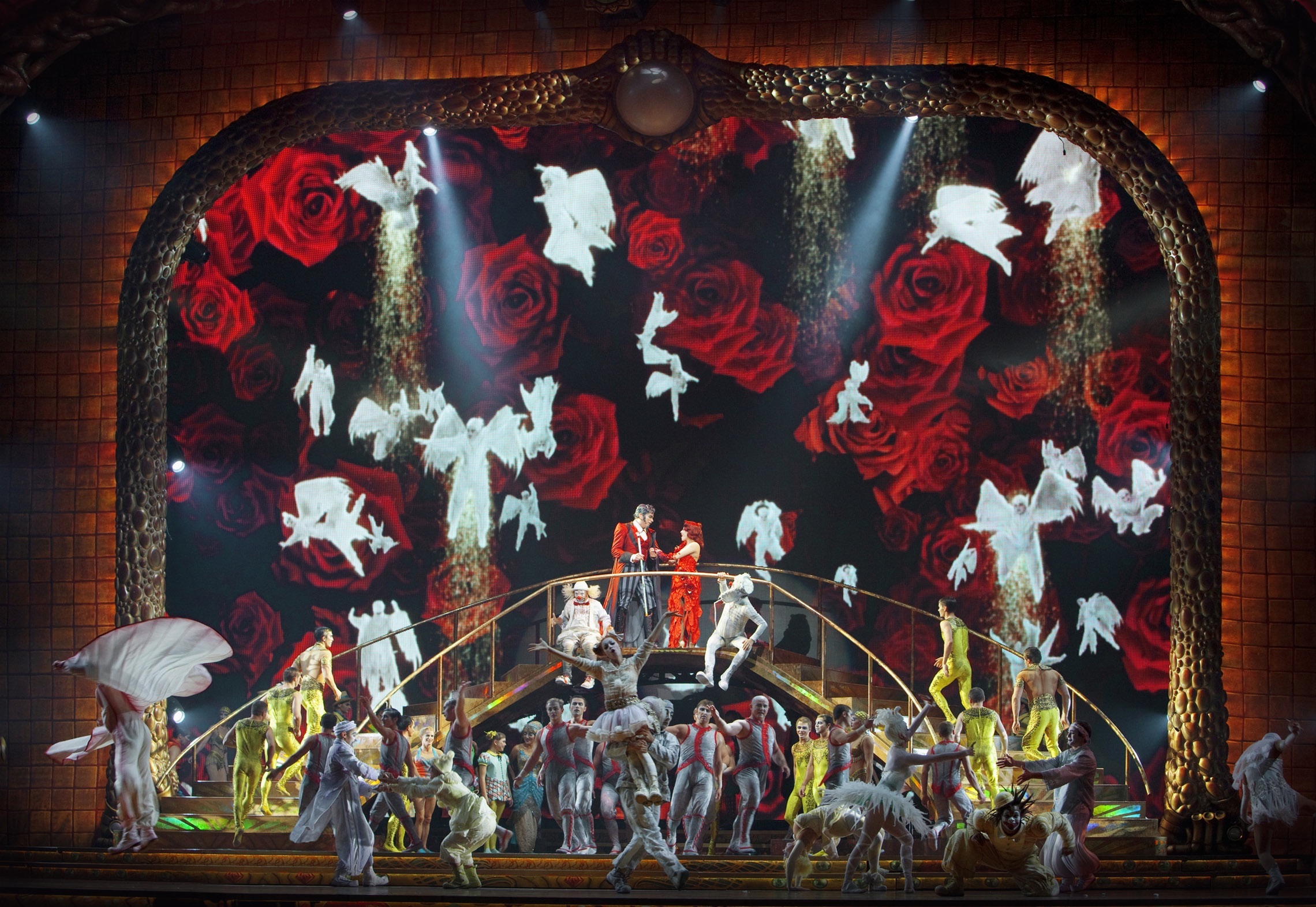 The name Zarkana is a combination of the words "bizarre," and "arcana," which means mystery. True to its title, this Cirque du Soleil offering is much darker and more twisted than previous shows. That's a bonus for audiences, as Zarkana pulls out all the stops visually -- from a fantastic scene with Kundalini, a snake goddess, and her slithery demons to Tarantula, the spider woman in her web.
It's equally hypnotic to watch The Oracle, an accomplished sand painter, and the two artists who mount the Wheel of Death.
In fact, more than 75 global artists take to the stage to astound -- acrobats, flying trapeze and ladder artists and jugglers. It's an explosion of sight, sound and motion.
Even the lyrics of the eerie, compelling score have been translated into "Cirquish" -- the invented language that Cirque has made famous. The visuals are exquisite; elements of Art Nouveau and Gustav Klimt compliment a rich tapestry of alluring and seductive backdrops. There are scenes that seem straight out of Expressionist cinema.
A gifted team take Cirque Zarkana as far as their imaginations -- and a cast of mesmerizing performers -- can soar.
Photo by: Jeremy Daniel