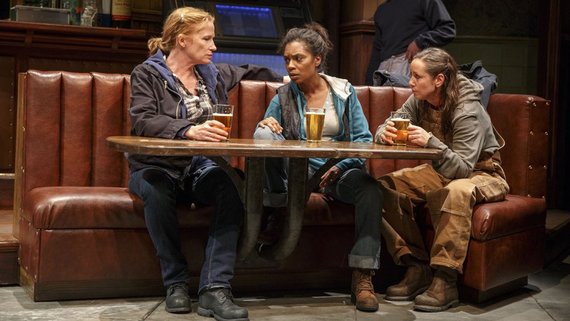 So begins Piper's 90-minute solo show, part-memoir, part Jewish exploration. It's a portrait of a Jewish-American world, the post-war baby-boomer Bronx, replete with two striking parents. Her father, a former entertainer for whom humor is a religion, and a beautiful mother loaded with charm and sass.
Wondering why they always went downstairs to her aunt's for Shabbat dinner, Piper's mother explains: "Do you want to cook for nine hours or do you want to take an elevator?"
Little wonder Piper grew up to become an Emmy-winning comedy writer, with Rugrats, Rosanne and Mad About You to her credit. Much like her parents, she sees the humor and pathos in everyday life -- and has a way of expressing it in a lovely, intrinsically Jewish way: sardonic and insightful.
The show begins and ends with her quest. She's proud to be Jewish, though regrets she isn't better educated in its traditions and beliefs. Instead, she champions the ethical aspects of Judaism: deeds, acceptance and compassion.

That sentiment is interwoven throughout, as we journey from a New York childhood to her adult life in Los Angeles, with hilarious stops for romance, heartbreak and hope en route.
The well-crafted production showcases Piper's considerable gift for storytelling. Kudos to her for turning laughter and tears into a memorable theater experience.
Photo: Joan Marcus