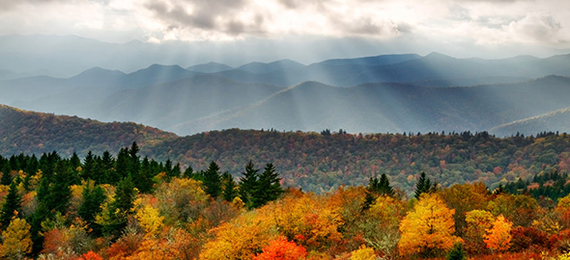 Image via Explore Asheville
When an area boasts over a 100 different types of deciduous trees and claims to have the longest and most beautiful fall foliage season, you know it has to be a colorful and amazing place to visit. When it comes to Asheville, NC you wouldn't be wrong at all.

Asheville, set in the heart of the Blue Ridge Mountain range, is known far and wide as the Paris of the South (Paris, France that is, not Paris, Texas, an entirely different kind of Paris of the South all together!) because of the unique feel of the town featuring many art deco accents and the incredibly diverse culture that it offers to both residents and the countless tourists that stop by every year.

I first fell for Asheville over a plate of organic, locally sourced shrimp and grits at the Early Girl Eatery and quickly discovered all the other amazing things that keep making people fall in love with this utterly unique town.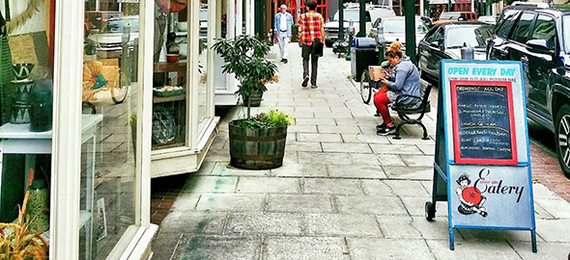 Photo by Kelby Carr
First and foremost, at least in my mind, is the food. Asheville offers up an amazing assortment of restaurants like the aforementioned Early Girl Eatery, Rocky's Hot Chicken Shack, and Pack's Tavern that feature incredible locally sourced fresh foods, many of which happen to be organic. You'll be hard pressed to find any chain restaurants around and feel constantly torn between going back to an instant favorite or trying something new.

Once your bellies are full and your mouths happy, let your feet get in on the fun. Asheville is both an artist's haven and an historic hub, meaning there's something worth seeing on almost every street corner. The River Arts District is home to countless working art studios, many of which are open to the visiting public. It's always a treat to quietly observe an artist at work, one of the most zen things I've ever had the luck of experiencing. Even more studios open their doors to visitors during the bi-annual studio strolls which take place in June and November.

Or you could stop by and visit Thomas Wolfe's home, now a memorial open to the public. While you're there, take a minute to wonder why Asheville is home to so many authors. Is it the water? The incredible fall foliage? The many breweries? (The town is home to no fewer than 11!) Whatever it is, it's working for the local authors who are all featured in their very own section of the renowned local indie bookstore, Malaprops.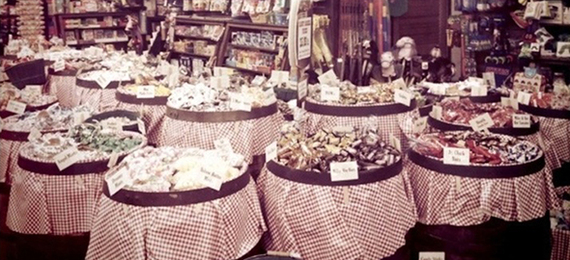 Photo by Kelly Whalen

After you've gotten your fill of arts and culture, maybe it'll be time for a little shopping. Good news! You're going to find few chain stores here. Most of the shops are local, unique and definitely worth a browse. Stop by the renowned Mast General Store to pick up some artisanal jewelry, a neat cookbook, or even some tasty candy or swing by the quirky Purl's Yarn Emporium to check out their awesome display windows and get some gorgeous yarn.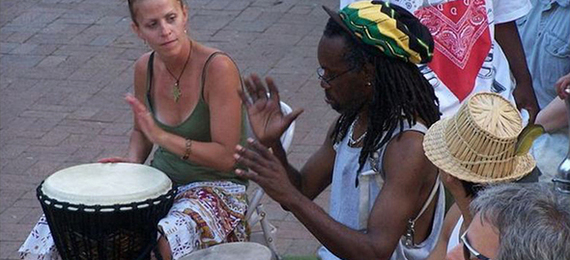 Photo by Kelby Carr
Sometimes what makes Asheville special seeps out into the streets. If you're into music, it's a warm evening, and you happen to be in town on a Friday, under no circumstance should you miss the Asheville drum circle. It's truly something to behold. Dozens of people, drums in hand, gather to create impromptu music. A crowd gathers to watch, listen, clap, and even dance, and in no time at all, it's a full on party.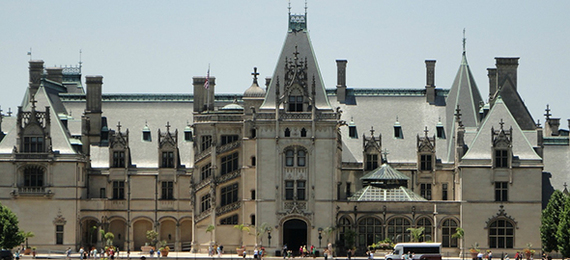 Photo by Jessica Rosenberg
And last, but most definitely not least, a trip to Asheville isn't complete until you've taken an afternoon to really soak in the marvel that is the Biltmore Estate. This Vanderbilt residence is the biggest home in America and is definitely worth the price of admission. Other than the majestic main building, the estate boasts an incredible winery, some delectable restaurants, and breathtaking views. It's an unforgettable place to witness the famous fall foliage.
Asheville, NC isn't the easiest place to get to, but it's well worth the time it takes to get there. Once you've arrived, odds are high that, like me, you'll understand why so many people choose to come back time and time again, and often eventually decide to make it home. It's the kind of place that works its way into your heart and never leaves.