If you're not thinking of Chicago as a fall destination, you are really missing out. Sure, leaf-peeping in New England, apple picking in Michigan and laughing at the rest of the country from California are all fine fall traditions that you should go ahead and try, but don't discount Chicago.
From architectural tours to tons of haunted places, fall in Chicago has a lot to offer.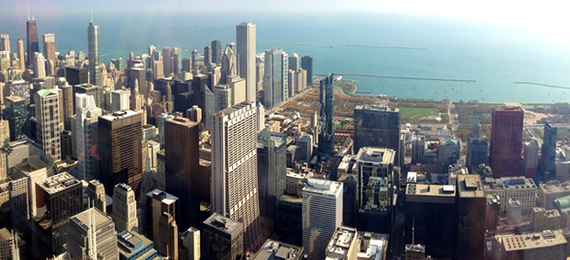 Image by Saul
Get Cultured
Chicago's architecture is internationally celebrated for great reasons. We have The Sears Tower, The Tribune Tower, The Hancock Center, The Wrigley Building, the twin corn cob buildings (aka Marina City) and tons and tons of others that are totally worth a look and some learning.
For the most informative guides, see the sites with docents from the Chicago Architecture Foundation. The group offers boat trips through October 14, as well as walking tours and L train tours (which is apparently a great way to travel if you'd like to avoid zombies). Many people visit the city and miss seeing the loop on the train, which is actually super fun.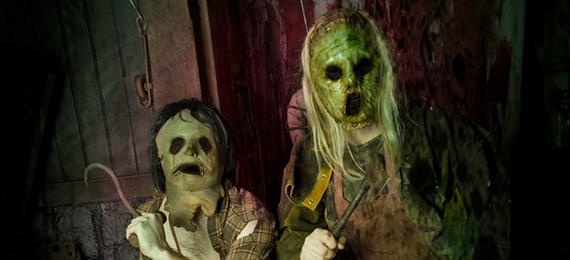 Image via Disturbia
Get Halloween-y
Chicago's scary history took center stage a few years back when everyone was reading Devil In the White City, which is about, among other things, the serial killer H.H. Holmes. And Harold Ramis, of Ghostbusters fame, also hails from Chicago if that's more your speed.
Head to the suburbs to be terrorized at a haunted house or celebrate neighborhood style. On the north side, hit the epic Northalsted Halloween Parade and Costume Contest, which has been going strong for 18 years in boystown. Expect lots of drag and tons of fun!
On the south side, thousands of people turn up on South Harper Avenue between East 57th and 58th Streets. The neighborhood has been welcoming trick-or-treaters in droves since the 1970s when, as the story goes, neighbors started going all out in defiance of the razorblade-in-the-candy scares.
This year, Critical Mass (a giant group bike ride that is 100% sure to feature costumed bikes and riders) falls on Halloween. The exact route is unknown, but it kicks off at The Daley Center and, if I had to guess, will wind through Wicker Park and Logan Square.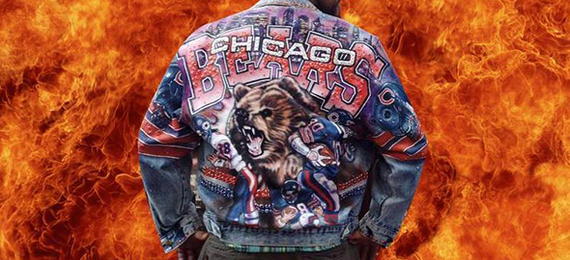 Photo by Greg Pietras
Get Drunk
Okay, well, you don't have to get drunk. But, many people in this city do like to have some beer and watch football. Luckily, there are a number of bars dedicated to just this activity!
Because the city is really big and welcomes transplants, we have bars dedicated to tons of different college teams and teams from other cities. However, we love The Bears the most. And no, we won't stop talking about how we won the Superbowl in 1985. For the full-on college bar experience, head to Lincoln Park, River North or Lakeview and go... well, kind of anyplace. If you're looking for a less overtly sporty crowd but still want decent TVs, try High Dive in West Town.
You might also enjoy taking in a game at Soldier Field. Be sure to bundle up because there's no dome and plenty of cold breeze off of Lake Michigan to remind you why fall is awesome and winter... well. We'll see you in the spring.