If there is one characteristic that describes Italians, it's their ability to enjoy life.
If you are looking for ways to enjoy the sweet life, la dolce vita, take tips from the Italians, or better yet, head to Italy.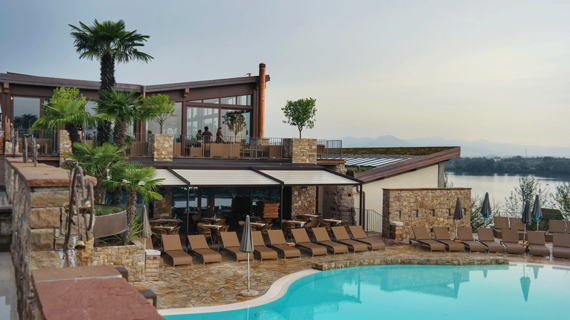 Photo courtesy of Katja Presnal
One of the best things about Italy is actually the people, and, on your next trip, you should take time to get to know the locals. I have been very fortunate to make friends during my multiple trips to Italy. For example, meeting Lorenzo Bonoldi is reason enough to travel to Italy. Lorenzo is a fine-arts guide in Mantua, a historic city in the Northern Italian region of Lombardy. He likes to call himself a "gossip historian" because he shares scandalous historic gossip to make learning about art history more interesting! Mantua is a great destination, not just for Lorenzo, but also for multiple historic sites like the Palazzo Te (just make sure to go there with Lorenzo!).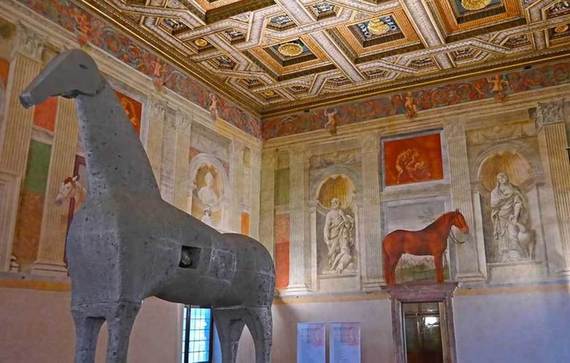 Photo courtesy of Katja Presnal
Once in the Abruzzo area of Italy I was invited to a dinner party in a home, where Nonni was making pasta in the kitchen. A local band showed up and started playing music in the kitchen. It was a big happy mess with everyone dancing around the table! When Italians have a party at home, the focus is in having a good time and good food, not in the party decorating or goodie bags!
Speaking of Italian food - there actually is such a thing as bad Italian food, as we sadly discovered in several touristy restaurants in Venice. It's best to trust food recommendations made by locals and eat where they eat! Now our favorite restaurant in Venice is Da Mamo, where I discovered my new favorite pizza: apple gorgonzola! It's also fun to learn how to make pizza from scratch at home so you can "travel to Italy" on any weeknight. We have taken several cooking classes in Italy and cooking authentic Italian food is one of our family's favorite ways to teach global lifestyle to our children.
You might be surprised to learn that you will not find Spaghetti Bolognese in Italy, but you will find "tagliatelle al ragù" or "ragù alla bolognese," meat sauce with tagliatelle. And what could be more living life to the fullest than eating a real Bolognese sauce in Bologna? I recommend stopping at Osteria del'Orsa in Bologna for an authentic tagliatelle al ragù experience.
Photo courtesy of Katja Presnal
And when in Rome... drink coffee like the Romans do. In Rome you can even stop at the cafe most favored by the locals, the Sant"Eustachio Il Caffé. Did you know that drinking coffee with milk typically only happens in the mornings in Italy? And even in the mornings, be careful not to order a "latte." In Italian "latte" means milk and you might end up getting just a glass of hot milk! (Don't ask me how I know!) In Italy, when you order a "cafe," you'll received a tiny cup of espresso, or you can get an "Americano," an espresso with hot water added, reminiscent of drip coffee. Italians make short visits to cafes to drink a quick espresso shot, and then move on. Don't even think about asking your cappuccino or cafe latte in a to-go cup!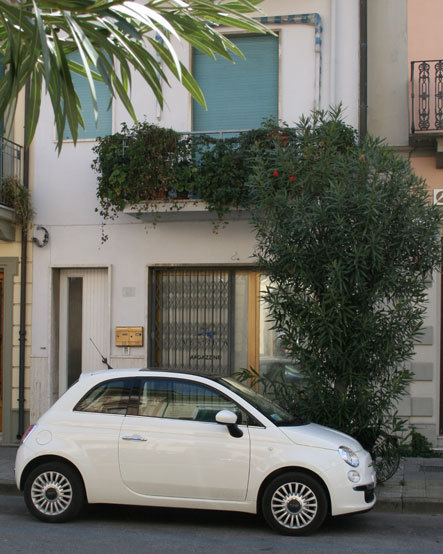 Photo courtesy of Katja Presnal
Traveling by train in Italy and visiting several cities on the same trip is easy. I also highly recommend getting outside the big cities, renting a car and getting lost in the Italian countryside. Just don't rent a car without GPS or you might not find your way back! Some of our best vacation memories are from our random day trips exploring the Italian countryside, renting vacation homes and truly living like Italians.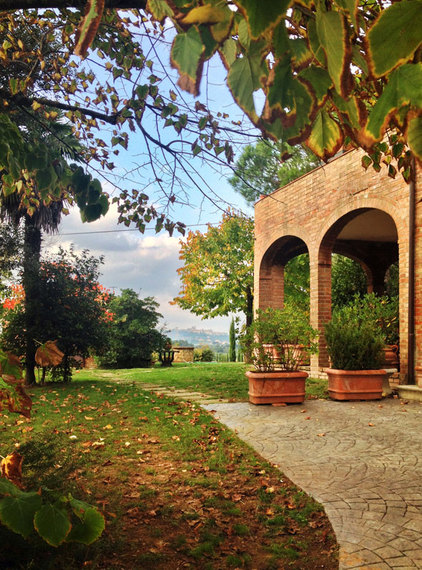 Photo courtesy of Katja Presnal
Once, inspired by the movie Under the Tuscan Sun, we rented a villa in Tuscany. And of course that's not the only thing in Italy we have done inspired by so many great movies filmed in Italy.
There are many agrotourism farms where you can stay to experience more authentic Italian living. In these farms you can go olive picking, truffle hunting, or see how wine is made. In Navelli, Abruzzo, you can even go saffron picking.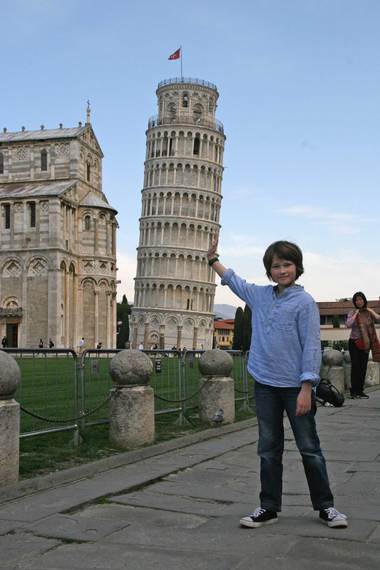 Photo courtesy of Katja Presnal
Last but not the least, it's OK to be a tourist in Italy. The locals might give you hard time for not knowing all of their customs, but at the end of the day, tourism is an important industry in Italy and everyone wants you to visit. In fact, even the Italians themselves mainly only travel domestically. So go ahead, take the gondola ride in Venice and snap those touristy photos next to the Leaning Tower of Pisa stay in a luxury hotel, and enjoy your time in Italy. Life is too short to be taken seriously!
Discover more great travel destinations. Follow Katja Presnal on Findery.