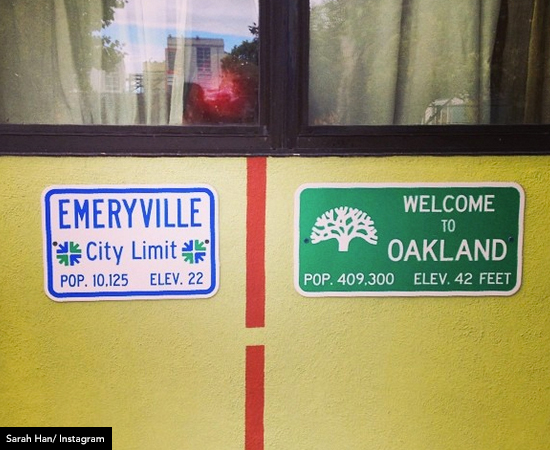 Originally established as a "pleasure town", Chief Justice of the US, Earl Warren, dubbed Emeryville as "the rottenest city on the Pacific Coast" in 1927. It seems fitting that local residents refer to it as Eville and themselves as Evillains. The city lines were redrawn numerous times to exclude any churches, as gambling parlors, brothels, and speakeasies were the lawless epicenter of the city. Despite being known for big box stores, corporate HQ's, and most notoriously for Swedish-made home goods, Emeryville still holds on to it's rotten roots as it was a city built on underdogs, rebels, and hard workers with a certain edge. And by "rotten" we mean "cool."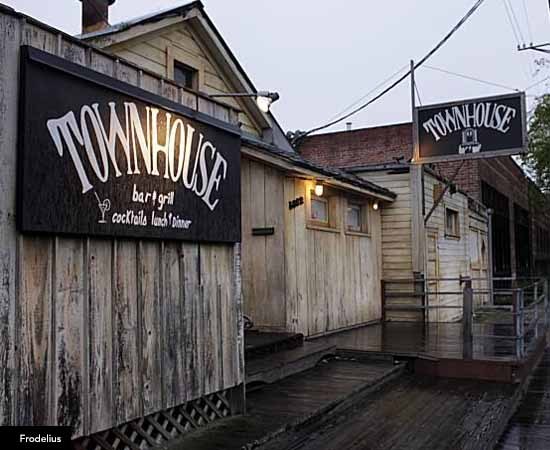 The Townhouse is a vestige of this tempestuous time. A fella named Blackie ran the wooden shack as a speakeasy during Prohibition. Today the building retains its old-timey charm, but instead of moonshine, expect an upscale meal by Chef Ellen Hope Rosenberg.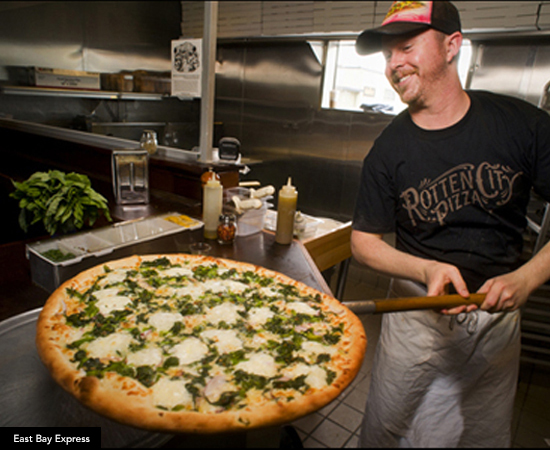 While the Townhouse holds onto the rotten past, Rotten City Pizza hangs onto it by name only. Though their thin crust New York pizza by the slice style is anything but rotten: they view their pizza as habit forming and an addictive indulgence, paralleling the hedonistic roots.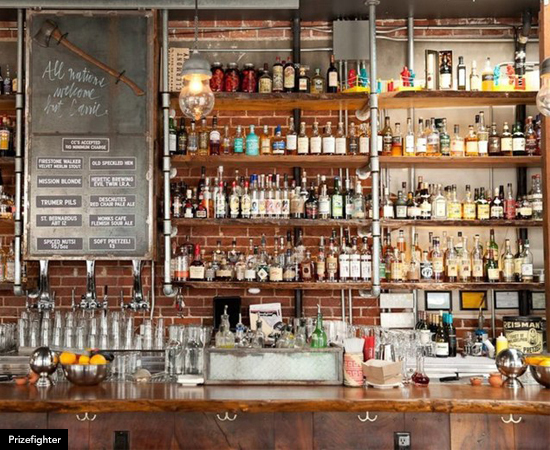 Grab a slice of Rotten City's pizza (or two!) and head across the street to devour it at Prizefighter. This city has dozens of hidden bars in converted spaces. Prizefighter is just that. Located in a part of town that was once known as Butchertown, the industrial brick building was once an old salmon cannery. It has been transformed into a craft cocktail bar, which also serves a wide selection of mezcals and sour beers, without a lick of pretentiousness. Hidden in plain sight, this neighborhood bar is marked only by a faded handpainted sign and fenced in patio - a great place to hang with your pooch or your pals.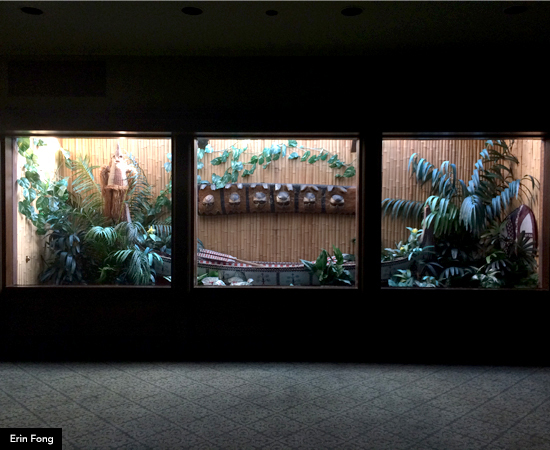 If classic cocktails are your vice, the Mai Tai doesn't get any more original than at Trader Vic's. Legend has it that Vic "The Trader" Bergeron created the Mai Tai in 1944 when making it one afternoon for some friends who were visiting from Tahiti. One friend tasted it and cried out "Maita'i roa ae!", literally meaning "very good". And thus, the Mai Tai was born right here in the East Bay at one of the first tiki bars ever.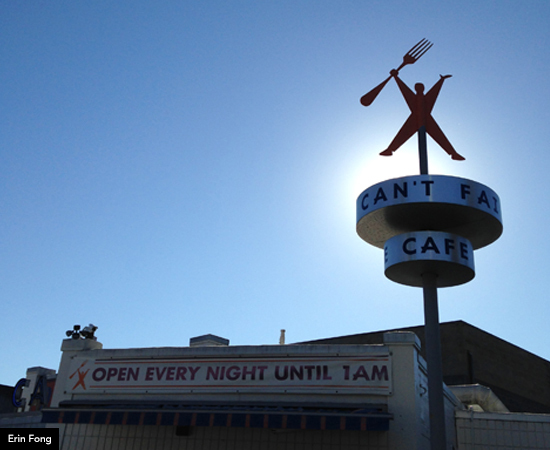 Get back to the rowdy and raucous roots at Rudy's Can't Fail Cafe, which is named after a Clash song and is co-owned by punk rocker Mike Dirnt of Green Day. Rudy's has recently been voted Best Breakfast/Brunch, Best Diner, and Best Late Night Munchies by Oakland Magazine's readers choice poll. Offering a bit of everything in a friendly environment for everyone, Rudy's simply can't fail!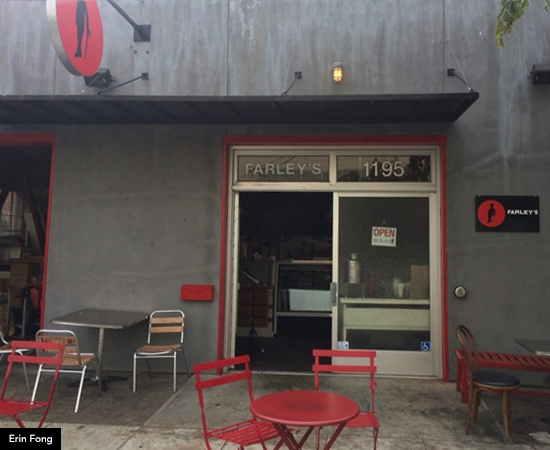 The biggest addition in Emeryville? Caffeine. The smell of freshly roasted coffee emanates from the headquarters of Peet's Coffee and Tea, Roast Coffee Co. and Highwire Coffee. But the only place you can walk in and get your fix: Farley's on 65th. The joint serves up De La Paz coffee alongside made-from-scratch pastries and sandwiches. Sponsoring a local non-profit a month, it's the perfect place to find community in a cup. Plus, all that outdoor seating is rather pleasurable!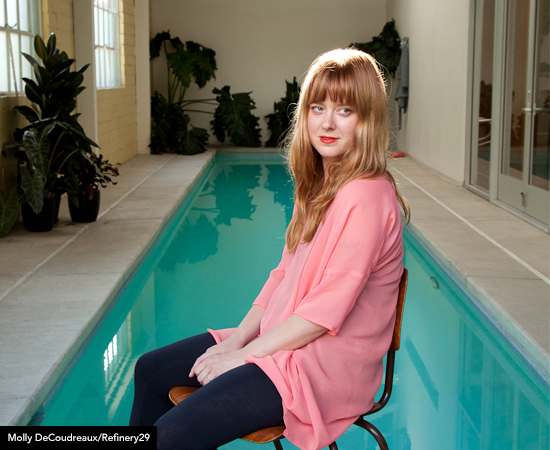 Just around the corner from Farley's is the office of Lauren Geremia, a Forbes 30 under 30. Initially attracted to the raw industrial space that Emeryville provides, Lauren has made a home here in an amazing space that doubles as her interior design office. When she's not busy designing some of the best SF bars and company HQ's (Churchill, Dropbox, Instagram, and Lumosity...just to name a few!), she's lounging poolside in her converted auto body shop.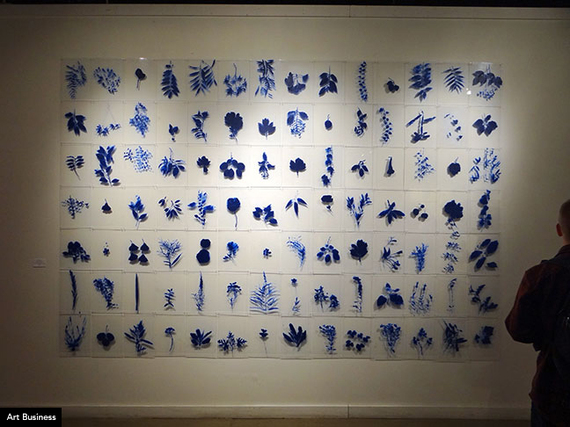 With the abundance of abandoned warehouses in Emeryville, artists have been flocking here for some time. And luckily, the city supports the community. The Art in Public Places Program, established in 1990, requires commercial and large residential spaces to contribute a percentage of building costs to public art. The city also hosts The Annual Emeryville Art Exhibition that shows 100+ pieces by artists who live or work in Emeryville.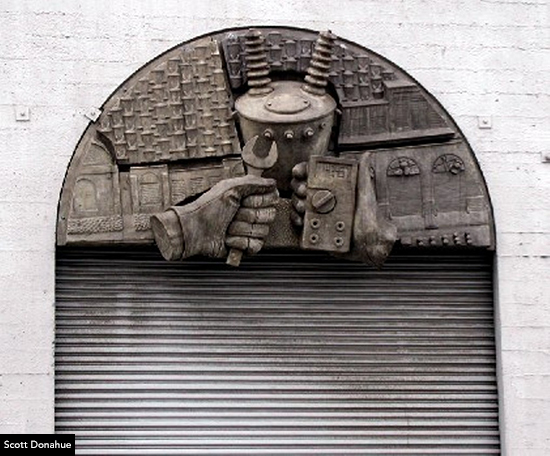 And where there are artists, there is bound to be a cooperative. The 45th Street Artist Cooperative is home to more than 50 artists, who also work here. Founded in 1973, it has launched many artist's careers by providing the space and support needed. Now don't worry, this is no hippy-dippy living situation! It's a space that fosters a sense of partnership and collaboration amongst neighbors and friends.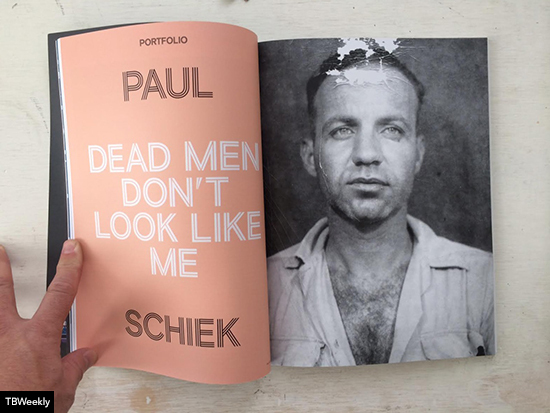 TBW Books, an independent photography book publishing company so close to the Emeryville/Oakland border that it has two mailing addresses. Founder Paul Schiek published his own book, Good By Angel, in 2005 and has continued publishing the work of his friends and peers since. The subject matter is always a bit edgy, outsider, and rough with a working-man's handmade quality to it. TBW Books publishes an annual subscription that includes 4 photo books by both established and up-and-coming artists that is always pushing for experimentation and always bad ass.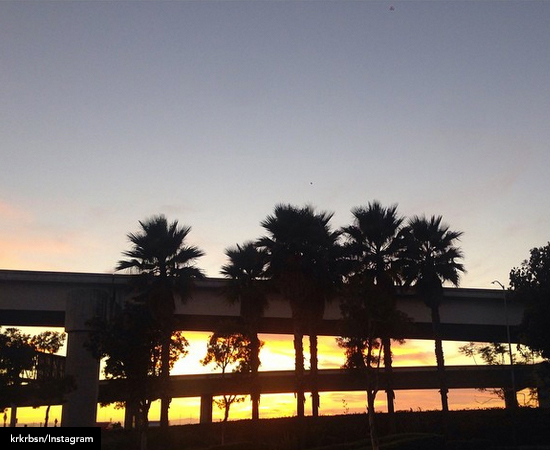 In a city rooted in deviant and counter-culture attitudes, the local residents here thrive in a non-conformist way with burgeoning small businesses and the ability to create in an open environment. Come across the Bay and experience just how pleasurable Emeryville is. (And for goodness sake, if you go to Ikea and have to eat the meatballs, at least enjoy the view from the cafeteria!)