For many people, the first images of Spain are all about beautiful, but crowded beaches, bullfighting, and great paella. However, beaches represent only a small fraction of what Spain has to offer. Many people head there with specific interests in mind such as hiking, bird watching, going on a religious pilgrimage, or wine tasting.
Spain is surprisingly large in size and one could easily spend months just exploring its cultural and historic heritage. I keep heading back to Spain time after time, both to enjoy the places I've previously discovered and fell in love with, as well as to find something new to visit.
For visiting Spain, or any other place, my key tip for a successful trip would be to plan well ahead, mix it up when it comes to the agenda, and just chill the last few days of your trip by doing something completely different -- be it hanging out on the beach or wine tasting, as long as it's something that helps you wind down.
My top five regions to discover in Spain show completely different sides of Spain -- yet with some very important common factors: you'll be met with great hospitality everywhere and you'll love the freshness and the flavor of the food.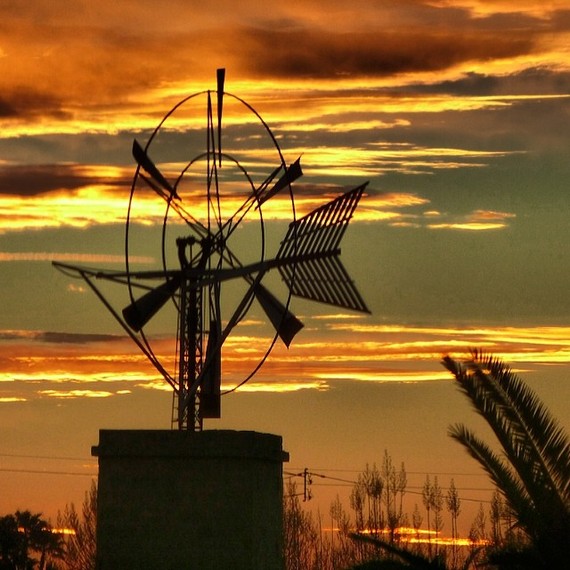 This photo and the following by Reeta Laaksonen of House of Anais
Andalucia
Follow the mythical Moorish trail, which will lead you across the Andalucia all the way to Marrakech in Northern Morocco. Discover the Christian, Muslim, and Jewish heritage, the great battle over the country that lasted for centuries. Moorish heritage is what Andalucia is all about: beautiful palaces surrounded by lush gardens, mosques, churches, and castles, all dotted with intricate, colorful mosaics.
Visit the towns of Córdoba , Granada, Sevilla , Zaragoza, Cádiz, and Málaga for best Moorish sites, stay in historic hotels for the authentic feel, and try the traditional dishes such as cold gazpacho soup and Córdoba's famous tomato-based dip salmonjero.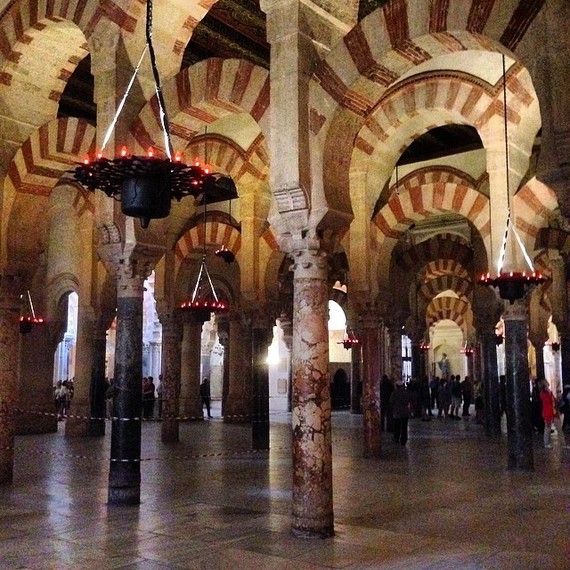 Photo by HouseOfAnais
Asturias
This northern region doesn't feel like the rest of the Spain. It's cooler, greener, and just has a different vibe. The jewel of Asturias is the rugged coastline and its sheltered beaches . You'll love the quaint fishing villages and descending into the caves to see drawings dating back 25,000 years. Cross the mountains to the sacred site of Covadonga with its majestic glacial lakes: Asturias is a picturesque hiking paradise dotted with history along the way.
Although nature is the key attraction here, the largest towns also have a lot to offer visitors, so be sure to add Oviedo , Gijón, and Avilés to your plan. And unlike the rest of the Spain, the traditional drink here isn't beer or wine, but fresh, crispy cider, so be sure to do a little tasting of local ciders too.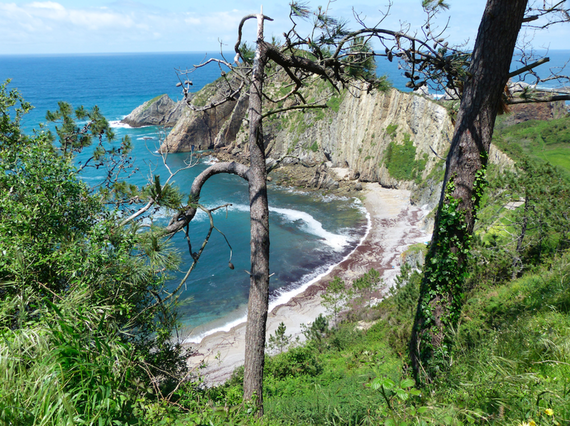 Photo by HouseOfAnais
Barcelona
Barcelona is always alive, streets full of artists, food stalls, and little vendors. Barcelona is about beach life, football, great shopping, tapas, and of course culture. Barcelona is all things Antoni Gaudí: the still unfinished church la Sagrada Familia, Park Güell filled with colorful mosaics, the very unusual Casa Battló, and of course the beautiful part roman, part medieval Gothic Quarters.
I'd add to the "must-see in Barcelona" list the colourful Magic Fountain, the Picasso Museum, and La Rambla, the most famous street in the city. Barcelona is like Paris -- there is always something new to discover and you'll never get tired of coming back -- plus there is the added bonus of great weather and sandy beaches!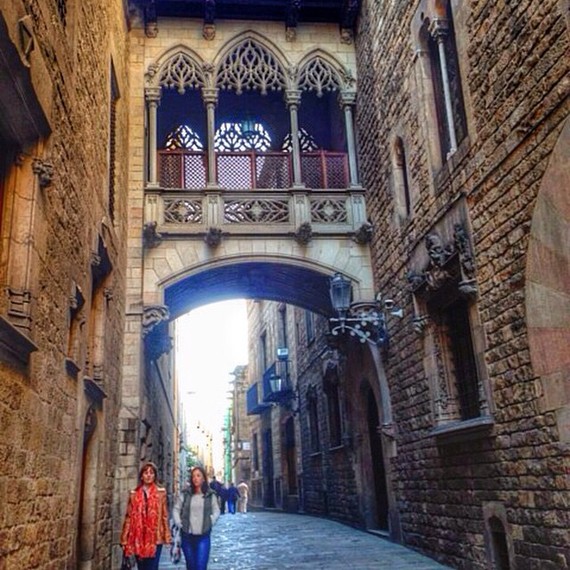 Photo by HouseOfAnais
Mallorca
Let this little Balearic island enchant you. Mallorca is a haven for biking, hiking, tennis, and even diving. The rugged nature is breathtaking and sunset with the backdrops of old windmills scattered everywhere are just memorable. Rent a car for next to nothing and find yourself a perfect, deserted beach on the east coast. Visit the beautiful caves with underground lakes and the monastery in the quaint village of Valldemossa where Chopin spent a year composing music.
The capital, Palma, has a colorful history dating back to Roman times and there is a lot to see from the hill-top castle to Almudaina Palace and Arab Baths. The key in Mallorca is to venture outside the mass-tourist sites and their fish and chip shops and discover the real Mallorca.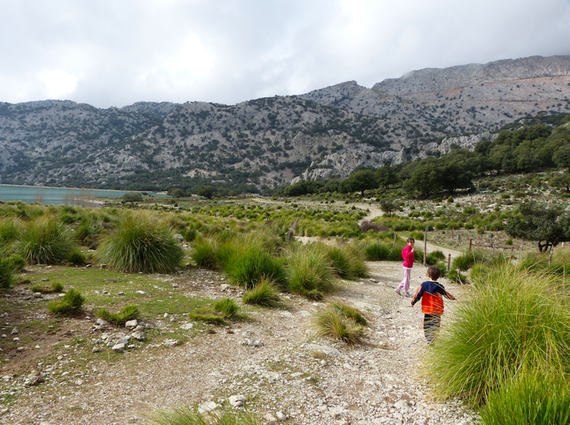 Photo by HouseOfAnais
Madrid and the Royal Side of Spain
Madrid, the capital of Spain has a classier, more royal feel. You won't be short of places to see flamenco, and, for art lovers, the The Prado museum should definitely be the first destination. For me, Madrid and its surrounding regions is all about the castles and palaces. I just love visiting these kind of historic sights.
Royal Palace is the largest palace in Europe and the interior is simply breathtaking. However, my personal favorites can be found by venturing outside the city itself. The mountain hideaway of El Escorial is a perfect day-trip destination if you pack a picnic to enjoy in the mountains. The other palaces, El Pardo and La Granja de San Ildefonso, complete the royal circle around Madrid.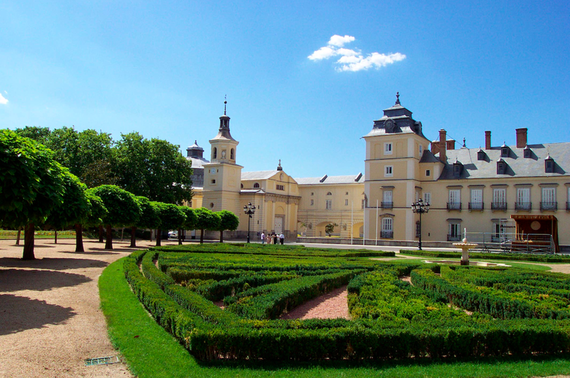 Photo by HouseOfAnais
What's up and coming in Spain?
Currently up and coming are the northern parts of Spain, Bilbao and the Basque country in general, wine tasting tours, and walking the pilgrimage trail to Santiago de Compostela. These are also on my to-do list, especially a wine-tasting tour of the famous region of Rioja.
Discover more of Spain with HouseOfAnais on Findery!
I'll be heading back to Spain again soon to re-visit my favorite city, Barcelona, and this time I literally intend to broaden my horizon by discovering the region from land, sea, and air: by watching the sun rise from a hot air balloon, by descending to the subterranean world of salt mines and caves, and from the fish-eye perspective when sailing the coast in a catamaran. I am sure Spain is going to surprise me once again with its endless treasures!
Post written by Reeta Laaksonen of House of Anais on behalf of Findery. Follow more of Reeta's travel adventures on Findery!
BEFORE YOU GO
PHOTO GALLERY
Travel Zen: Spain