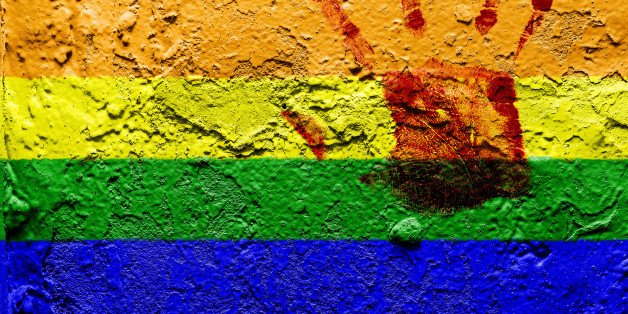 This year celebrates a decade since I came out as gay and threw myself into the annual ritual of beads, floats and boas gloriously bouncing through the city streets of my chosen hometown. Given the importance of its history (Pride marks the anniversary of a vocal demand for equality), the fourth Saturday in June has been etched into my calendar with huge significance. But this year I had an unusual lack of desire to celebrate in any way, which is a complete turnaround from the person I used to be.
There was a time when I felt Pride was a mandatory birthday that must be honored. I loved Pride and have so many happy memories of dancing and prancing through Houston's gayborhood waving a lesbian, gay, bisexual and transgender (LGBT) organization's banner with my comrades. As volunteers, we gave all we had to the fight for equality. Hell, I was even Female Grand Marshal in 2010: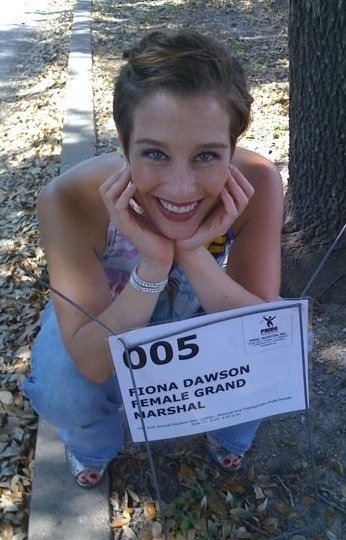 So why was I so apathetic this past weekend?
It's because I don't actually feel proud. It's hit me that I've been missing something through a decade of Pride. As much as we say "LGBT Pride," our celebrations only reflect same-gender-relationship pride and gender-nonconforming pride, but not really a demand for fully inclusive legal and cultural equality. All this time I thought I was an ally to the transgender community, believing that they were truly included. But now I see differently.
Today I feel shame -- not for who I am but for our LGBT community's collective hypocrisy.
Over the past 10 years I donated thousands of dollars I couldn't really afford to lose, and more time than a part-time job, to support the repeal of "don't ask, don't tell" (DADT). Yet today transgender people are still banned from open service in the U.S. military, and other than some kick-ass transgender organizations and individuals, who within the LGB part of the LGBT "community" is helping end this discrimination?
When over 50 percent of the U.S. population now lives in states that guarantee the freedom to marry and an ABC News/Washington Post poll reports that 77 percent of adults under 30 favor marriage equality, it's about time we elevated the fact that transgender people are twice as likely to be unemployed -- and four times as likely if they're a trans person of color. Lesbians and gays outnumber trans people six to one, yet transgender people are 50-percent more likely to be murdered.
Late 2012 I directed my efforts towards helping share the stories of transgender service members through TransMilitary. Since then I've had the privilege and pleasure of meeting people from many walks of life, especially those whose gender does not match their sex assigned at birth. The other day I was chatting with a wonderful, sweet mom of a trans man. She said, "I have a 22-year-old son who is transgender. Love him to pieces." Do you think she cares more about whether he can marry the person he loves or whether he has access to health care; won't be bullied, attacked or murdered; and can get and keep a job?
Now, I support marriage equality, of course, but while the "community" is tying the bow on that issue, I believe we should be elevating the needs of transgender and gender-nonconforming people, especially within the "LGBT" community itself.
People face more stigma and discrimination based on their nonconformity to gender stereotypes than they do based on who they're with between the sheets. For example, an effeminate male will be labelled as "gay" no matter what his actual sexual orientation is. Women still earn 77 cents to every man's dollar. If we change society by providing protections and change our culture to respect all people regardless of their perceived gender, we would truly be advancing equality for the whole LGBT community.
But I do have hope. Already in 2014 we have seen more mainstream media coverage of transgender people than in any other year. Our president has done more to advance transgender protections than any other president. I too believe that we are at a tipping point, as the recent Laverne Cox TIME cover stated. And I think trans equality tips broader human-equality issues. Not only should trans-identified people have safety and equality as their human rights, but the movement should encourage all people to examine what it means to be human, to be authentic, to be themselves.
So isn't it time the whole LGBT community tipped together?