Millions of us have been lured into trying online dating websites after viewing those advertisements to, "Go ahead! It's free to look!" Curiosity gets the best of us as we decide to check out the local single scene, online. Not long after my divorce, I fell for one company's hook to sign up now for the free three-day trial promotion. Seriously, what was I thinking? As if I'd meet the one in only three days?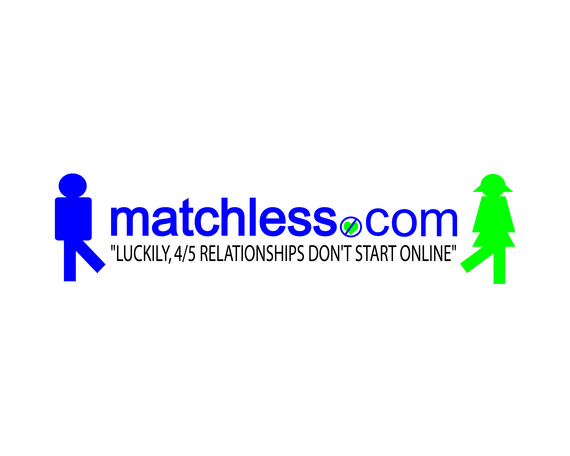 Still fresh from my recent divorce, I realized pretty quickly I may have been online but I really wasn't interested in catching any fish. So, I took down my profile and cancelled my membership. Then around the one-year mark, after the divorce, I caved in and decided to give online dating a real shot. I was overwhelmed by all of the dating sites I had to choose from. I wasn't sure whether to fish in the Match.com, Plenty of Fish, eHarmony, or Christian Mingle pond? Honestly, I was a fish out of water!
The bait for the Plenty of Fish site is that it's 100 percent free. But actually, I should have known that you get what you pay for. Free isn't always a wonderful deal, especially when it comes to freaky stalkers and cling-ons. Still, feeling like a small fish in a big pond, I forged forward. At least I made my friends laugh as I recounted all the horrific profiles I'd viewed, not to mention my crazy dating endeavors.
OkCupid, I knew dating was going to be difficult after the divorce. But I didn't realize online dating was even more difficult. Being newly single, I hadn't a clue how common the bait and switch problem was with online dating. It really does not matter which site you choose, you'll find that online daters will lie, lie, and lie some more. I found that 90 percent of my dates lied about being taller, thinner, and younger than they actually were.
Why become a better version of yourself on your online profile? I guess because you can. People do it all the time on facebook and twitter, right? Internet dating can be divided into two separate groups: those who look attractive in their profile photo and those who don't bear any resemblance to their profile picture. I'm not saying it wasn't hard for me to find a decent recent picture of myself after the divorce, but I felt it was the honest thing to do. Definitely, one of the pitfalls of online dating is that you never know what you are going to get.
We all know that "a picture is worth a thousand words," but this is especially true when it comes to internet dating. What's up with guys taking selfies with fish? I mean, I know I didn't join to buy fresh seafood, did you? That said, I really have nothing against fishing per se, but what would be sexier is more photos of guys doing the laundry, grocery shopping, or hand-washing the dishes. Those photos would be off the hook, you know, both sexy and priceless!
In theory, dating online is a great way to get to know someone without judging them but trust me: eventually you'll have to make a judgment call. It all starts with a date, but can end with a negative experience. To this day, I've never heard of an online website giving a refund, have you? Still, my online dating experiences did make me stop and wonder what I am doing with my life.
Online dating, was I doing it wrong? This question got me wondering if mine was the typical reaction to online dating. Was I really prepared to put myself out there? I guess I had opened a can of worms when I joined the online dating world. Or is it all about expectation vs. reality? Maybe, match.com should be called matchless.com. Certainly, I knew I didn't join a dating site to "look for new friends." But was I looking for love in all the wrong places-online?
Finally, I had an epiphany, having made no match or equal, I decided to stop worrying about meeting the man of my dreams and start focusing on myself. I needed to love myself first, then and only then would everything else fall into place, including romantic love. So, I guess I did start my love story online- my love story with myself. It's not that I didn't like myself, I did. But I didn't see a point in doing online dating or matchmaking until I spent more time healing from my divorce. All of this and more I have shared in my recent memoir RAW: One Woman's Journey Through Love, Loss, and Cancer.
Trust me, don't fret that one in five singles have found love online. What really matters is that four in five still meet the old fashioned way. So, if it's romantic love you are seeking, just know yourself, really know yourself. If you're ready to fish then it doesn't matter if you try online dating or the traditional meet and greet. All I know, is I am happy as a clam avoiding online dating altogether. Only you can decide for yourself: are you going to fish or cut bait?
Fiona Finn is the author of RAW: One Woman's Journey Through Love, Loss, and Cancer