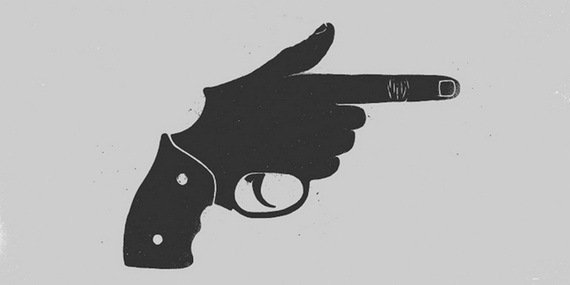 Source: img.whitezine.com
JULIA TOFAN
Eastern CT State University '18
In more and more schools and states, guns are being allowed on the campuses students learn and live on. Politicians are making the laws, but the students and faculty affected have had little say in the matter.
The states most recently joining the eight that have already legalized concealed campus carry for licensed individuals 21 and older are Texas and Georgia.
Conditions to the law ban weapons from dorms, fraternity and sorority housing, and athletic events and allow schools to establish gun-free zones, but they still significantly increase gun presence on campus.
In most cases, the laws apply to public colleges only, allowing private colleges to opt out, as the University of Dallas and many other colleges have. In addition to the now nine states that allow concealed carry on campus, 23 states allow colleges and universities to make the decision of whether they wish to allow concealed carry on campus individually.
In Texas, the campus carry law will go into effect on Aug. 1, a date that's painfully ironic for universities not only throughout Texas, but also around the country.
This date marks the 50th year since an engineering student and ex-marine at the University of Texas, Austin climbed a 300 foot tower and killed 15 and wounded 31 while shooting for an hour and a half.
As President Obama has said, "somehow this has become routine." The United States of America has a painful past with serious school shootings, so it's no surprise that responses to campus carry have been largely controversial.
But this doesn't just affect students.
School faculty members have also expressed concern with the changing campus carry laws. A Georgia Tech professor referred to student threats against himself and his family because of poor grades on a test and expressed fear that these students could carry guns into his classroom.
A Kennesaw State University professor protested the bill that would allow campus carry on all public colleges in Georgia by holding a sign declaring her opposition on the fourth floor of the Capital building the day the Senate was set to debate the bill. A police officer tried to take the sign, she resisted, then threw herself to the ground before officers arrested her.
The Dean of Architecture at UT Austin was so distressed by the news of campus carry that he decided to take a new position at the University of Pennsylvania, where guns were not allowed on campus. At the same university, a candidate for the open Dean of Communications position has withdrawn candidacy in response to the new bill.
The major concerns when it comes to campus carry are student and staff safety, as well as academic freedom. Gun laws on campus must highly consider issues like alcohol, student anxiety and unease, all of which are can be found on colleges and universities.
At the University of Houston, where guns will now be allowed as of Aug. 2016, staff are being expected to make drastic changes. Professors are being instructed to "be careful discussing sensitive topics," "drop certain topics from [their] curriculum," and "limit student access off hours."
This could change college classes as we know it--should we really have college professors shy away from covering certain topics or having certain discussions, for fear that someone has a gun in their classroom?
College classrooms are supposed to be safe places in which students can explore thoughts, discuss, debate, and learn about anything and everything, controversial or not. That could change if students have guns in classrooms and an atmosphere of fear is fostered.
But there is another side to the debate. Students for Concealed Carry argue that concealed carry would actually increase campus safety, and that people on campuses shouldn't be more afraid of legal, concealed weapons than illegal, concealed weapons.
They also cite the fact that no mass shooting has ever occurred on campuses in the nine states that allow campus carry, except the recent shooting on Umpqua Community College. (Although campus carry was allowed on Umpqua, students were not allowed to take guns into campus buildings so they were not able to defend themselves, the group said.)
But here's my take: The reality is that research doesn't support this claim. Right-to-carry laws are associated with an increase in violent crime.
It's a complicated subject, but what it comes down to is this: The goals of either side are the same-safety and freedom.
What is disagreed on is how to achieve that, and that's exactly what's inciting so much controversy in response to campus carry laws.
As for me, I won't feel safe or free if students are carrying guns on campus, and that's why I'm not supporting campus carry.