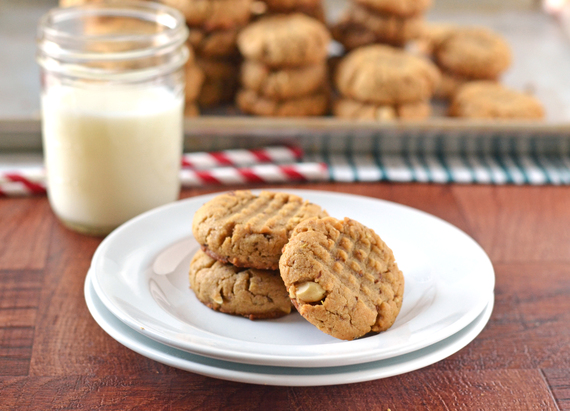 Like many of you, I've made myself a few promises this January. In 2014, I am going to try to be on time, pause to be grateful each day, and call my family more frequently. I am not going to give up dessert, and thanks to Healthy Peanut Butter Cookies, I don't even need to try.
The time for New Year's resolutions is placed quite logically, if not a little cruelly, right after the holidays. Many of us pledge to better our diets (or at least return to our pre-November dress size), but for the dessert lovers among us, the idea of quitting sweets is ridiculous. Personally, I don't even like going a day without dessert, let alone a year. Enter Healthy Peanut Butter Cookies.
Healthy Peanut Butter Cookies will satisfy your sweet tooth, while still keeping you on the path to a healthier lifestyle. Made with whole wheat flour, flax, and loads of peanut butter, Healthy Peanut Butter Cookies boast fiber, protein, and omega-3s. Most of the moisture in the cookies comes from the peanut butter itself, so you need only a touch of oil and no butter. Thanks to the flavor of the peanut butter and brown sugar, plus the crunch of chopped roasted peanuts, you'll be too busy enjoying these puffy, chewy peanut butter cookies to miss it.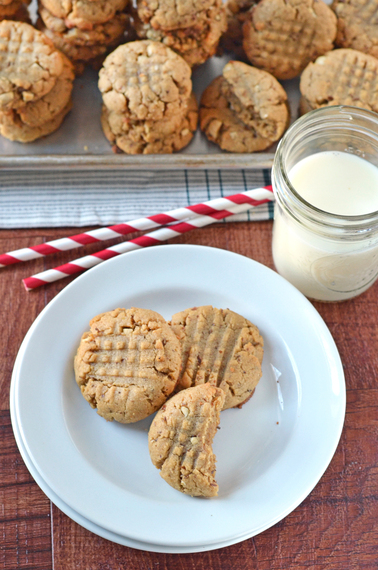 Soft, nutty, and filled with good-for-you ingredients, Healthy Peanut Butter Cookies let you enjoy dessert and keep your new year's resolutions. Bake a batch in January to start your year off right, but don't be surprised if you're still whipping them up in November. Healthy Peanut Butter Cookies are so tasty, you'll want to eat them all year long.
About Erin
Erin shares such delicious and healthy food on The Law Student's Wife, we couldn't help but ask the same on Food Fanatic. Being Stealthy Healthy is pretty fun -- at least, we think so!