Lemon cream scones are everything you'd ever want in a scone - light, bright, and sweet as can be. A perfect way to start the day!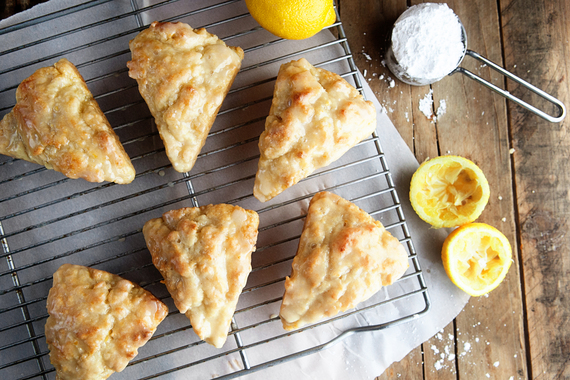 When I think of brunch, I always think of scones -- cream scones, tender and lightly sweet, are the best part of any brunch. I am counting on these lemon cream scones, with fresh flavorful lemon zest, to brighten up all my Sundays this year!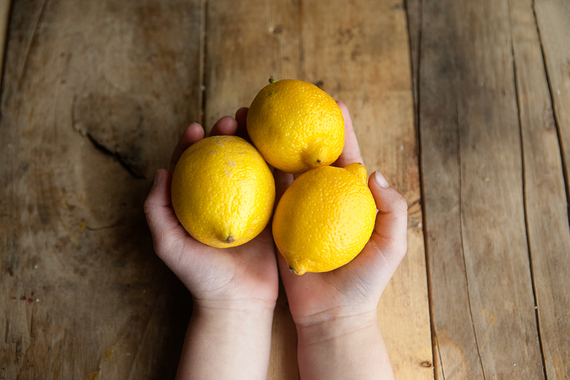 Though I don't often host brunch at my house, I volunteered for the job recently. I am looking forward to feasting with my mother and a few friends next weekend. I don't mind being the one to do the cooking because honestly, the kitchen is where I feel most comfortable these days. The promise of a sweet lemon cream scone is enough to get me tying my apron strings and pulling out the baking supplies.
These lemon cream scones get all their bright zesty flavor from fresh lemons. Lemon zest added into the sugar creates a subtle yet tasty lemon undertone in the scone. To make sure that the lemon really gets noticed, however, I also added freshly squeezed lemon juice into the glaze. You can save the leftover lemon halves for another recipe -- just make sure to keep the cut lemon-half fresh and juicy by keeping it airtight.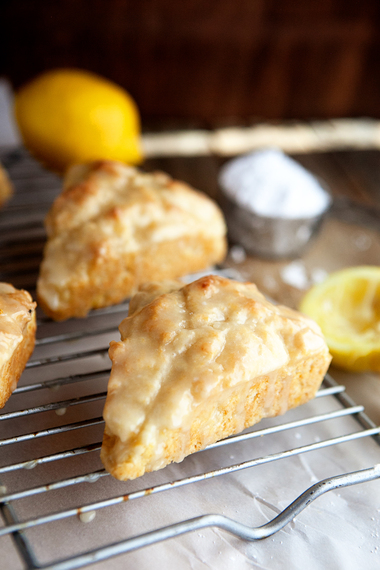 When all the work is done next week and the kitchen is quickly cleaned, I'll be sitting with my mother and eating lemon cream scones. I can't think of a more perfect way to spend a Sunday or anyone I'd rather spend it with!
--
About Allison
Allison is CEO, chief cook and bottle washer and more. She chronicles her adventures with three young girls and baby boy on
Some the Wiser
. We're honored to have her sharing her secrets to great
Family Meals and Snacks
too.