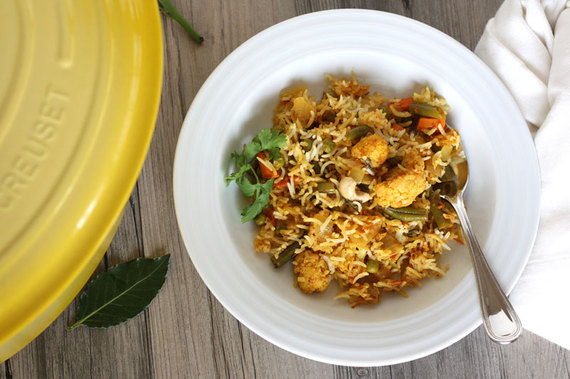 An order of vegetable biryani is always a must anytime we go out for Indian food. At first glance, it seems like a simple enough dish to make at home. After all, its just rice mixed with vegetables right? Yet, I almost never make it at home. This is because biryani requires a little more time and attention than my everyday rice and vegetables.
To make biryani, rice and vegetables are prepared and cooked separately. Then they are layered and baked together for their final cooking. This creates a wonderful blend of unique tastes. The rice is infused with saffron and mixed with spicy vegetables.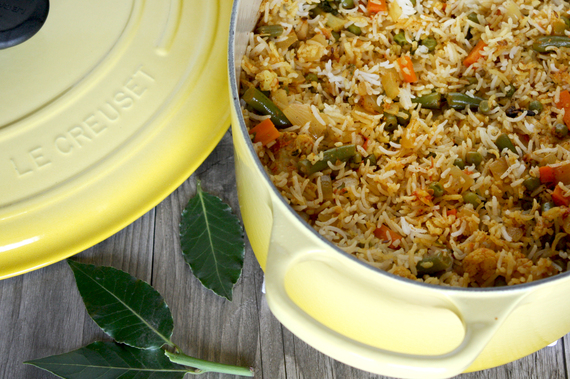 This vegetable biryani recipe has a rather long list of ingredients, but once you have it all prepped it's not so bad. The trickiest part is getting the rice to be the right texture. You want loose fluffy rice not overcooked sticky rice. I made the mistake of fully cooking my rice the first time around and I just couldn't call it biryani. It's important to undercook the rice initially because it finishes cooking in the oven.
It may sound like a lot of work, but the end result is well worth the effort. You will know this just from the wonderful aromas coming from your kitchen as you make it. This recipe is perfect if you are looking for something to serve as a vegetarian main dish. It's also great for a dinner party because you can prepare it ahead of time and then finish it off in the oven. If you need a side, my cucumber raita recipe makes an excellent accompaniment.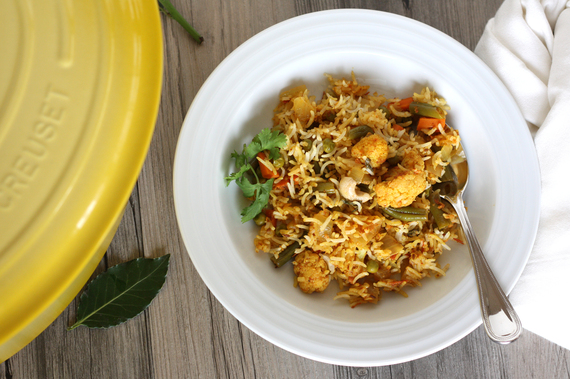 About Urvashee
Urvashee blogs about delectable desserts on her blog, Dessarts. Lucky for us, she's sharing her delectable vegetarian dishes too as a Vegetarian Fanatic.