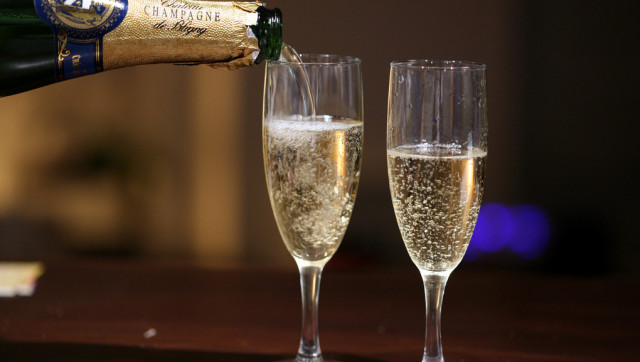 By Food & Wine
Here, five strategies for successful wine-giving. Plus: Gifts for the Wine Lover
1. Champagne always works.
This sparkling wine is great for people you know well and people you've never met before. It's a universal gesture of celebration. And your hosts can easily regift it. Also, the wine doesn't have to be expensive.
2. Select a wine with broad personal and culinary appeal.
For Americans right now, that means Pinot Noir from California, Oregon, France and even Argentina.
3. If you're giving the hosts a special bottle, tell them ahead of time.
Ask about the food they plan to serve and tell them you have the perfect wine to go with it. Wine collectors know do this; it's not rude, it's helpful.
4. Present the wine ready to serve.
If it's a white wine or a Champagne, make sure it's chilled. If your hosts don't get the hint that you'd like them to open it right away, say, "I thought this would be a great start to the evening."
5. Bring a magnum.
This two-bottle size demands to be shared. No hosts would dare put away such an impressive gift; it commands their immediate attention and is a good reason for everyone to celebrate all by itself.
More from Food & Wine:
Gifts for the Wine Lover
Easy Food Gifts
Gifts for the Cocktail Enthusiast
America's Best Bars
Best Burgers in the U.S.
Best Pizza Places in the U.S.