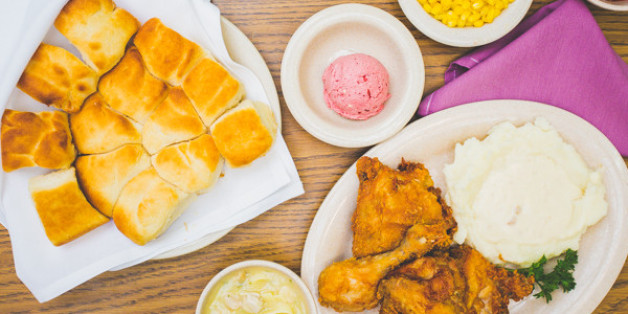 It's summer, which means between the barbecues and theme parks and county fairs, there's plenty of gorgeous, over-the-top eats to go around. But only a few of these warm weather meccas go above and beyond in blending old-fashioned fun with binge-worthy grub.
Since it was just a roadside fruit stand in the 1920s, then just a homestyle chicken restaurant in the '30s, the food at Knott's Berry Farm in Buena Park, Calif. has pretty much been made from scratch -- providing a surprisingly deft, handcrafted touch to fare most other places might take for granted.
Whether it's gargantuan cinnamon rolls, Animal-Style fries, or hearty plate of Knott's famous fried chicken, it turns out that Snoop's got all your thrill-fueling needs covered.
We've compiled a list of some of our favorites. Just, try not to eat them all right before riding Ghostrider, mkay?