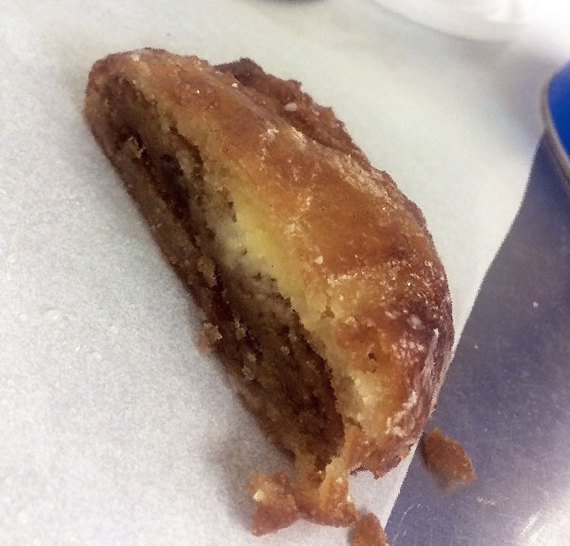 Just a few moments ago San Diego, California-based cookie shop The Cravory Instagrammed a photo of what appears to be an entire cookie baked right into a glazed doughnut.
Warning: The product doesn't seem to be available just yet and may still be in its test phase. The photo was tied with a short blurb that mentions "Our Chef Derek is having a little fun in the kitchen today! What do you think about this cookie inside a donut!? #cheflife #kitchenfun"
If the recent success of donuts stuffed with ice cream is any indication, we'd imagine these cookie-stuffed donuts would go over extremely well with the proper audience (see: anyone with tastebuds).
Originally written by Elie Ayrouth of Foodbeast