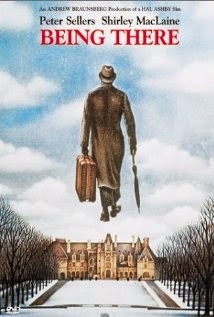 Times
writer Ben Ratliff quotes the subject of a recent obit he wrote (
"Kim Fowley, Rock Producer and Svengali, Dies at 75," NYT, 1/19/15
) thusly,
"I'm so empty that I don't have distractions. If somebody has substance or has developed something, I have the time for them."
It's rare that human beings develop this level of perspicacity about themselves, particularly when the insight they are making refers to the absence rather than a presence of characterological attributes. Fowley was involved with legends like John Lennon and Alan Freed and such groups as The Runaways, the Byrds and the Mothers of Invention. Of course, his self appraisal, which would also have made a wonderful epitaph for a tombstone were it put in the third person, could be taken simply as a description of being "cool." "Cool" was an affect so ubiquitous in the music business, particularly in 60's and 70's, it could almost be the subject of parody. But Fowley's Zen like description of himself also resembles the main character of Jerzy Kosinksi's
Being There
, played by Peter Sellers
in the Hal Ashby adaptation of the book
. Chance was a tabula rasa on which others painted their wishes and desires. When you think about it such selflessness whether intentional or inadvertent is a marvelously unexpected persona for a promoter--no matter how laid back or cool the come on. The music world has produced many unique personalities and the songs they created are often descriptions of a philosophy or world view. Fowley who had both song writing and production credentials apparently stood out even amongst this colorful and eccentric crew. It probably didn't hurt either that according to the obit,
"He was 6-foot-5, narrow-hipped, square jawed with a dead-eyed stare, perverse and well-spoken, often in makeup or face-paint."
In the piece Ratliff also quotes Fowley as saying,
"I became an actor in life. I used theatrical illusion to reinvent myself for whoever I was trying to get something from, whether it be an audience, a band or a song."
{This was originally posted to The Screaming Pope, Francis Levy's blog of rants and reactions to contemporary politics, art and culture}