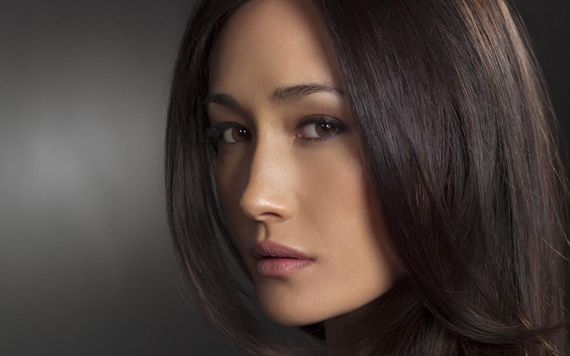 Maggie Q., star of the TV series Nikita, and Mililani High graduate, has made an appeal on behalf of less fortunate animals set to be killed Christmas Eve Day at the Hawaiian Humane Society pound.
She asks that people, "IMMEDIATELY contact Mayor Caldwell and Governor Abercrombie. Tell them to have the death row animals at the pound spared and released to the care of the no-kill rescue Animal Haven."
Animal Haven stands ready to rescue these animals -- if given the chance.
Animal Haven, an O`ahu based animal advocacy and rescue organization, sent out formal pleas for "clemency" for the animals on death row at the pound that are due to be killed before Christmas. The requests were made to Mayor Caldwell, Governor Abercrombie, and President Obama.
The organization is making a last ditch effort to save the animals after Bill 57 - a Honolulu Council bill, which would have opened the doors for the adoption of death row animals, was defeated in committee last year due to the opposition by limited occupancy pounds.
The letter to the President cited his yearly pardoning of turkeys at Thanksgiving and urges him to start a new tradition of pardoning pound animals for Christmas.
It's very sad that the pound is determined to kill these innocent death row animals so they can get home early and enjoy a Christmas that these animals will not live to see. There are people and rescues ready, willing, and able to take these animals that they are dead set against freeing. That is why Animal Haven is making this extraordinary plea for clemency.
The Hawaiian "Humane" Society believes that there are no bad homes in Heaven, and that killing the animals is the least they can do. It is certainly the least they can do because they should be doing a lot more to save these so-called "rescued" animals. They believe it is better to kill tens of thousands of animals yearly rather than risk that a small number of them may suffer somehow.
There are many parts of the country that no longer kill animal companions. Hawaii could do the same, except for the obstruction by the philosophically opposed entrenched monopolies that are the island "humane" societies. That should be crystal clear now that everyone can see that the Hawaiian Humane Society would rather kill animals than allow no-kill organizations in to be that last chance for animals, for just one day of the year - Christmas. All while politicians continue to perpetuate monopolies and racketeering activities for pay-to-play contract killing just to fund their campaigns.
We can all watch as Mayor Caldwell and Governor Abercrombie circumvent normal procurement practices by leasing 3 acres of prime real estate in town to the Hawaiian Humane Society for a dollar a year for 55 years without ever conducting a competitive bid. It's all about money, power, and control while the animals remain only a resource to be exploited. They get stabbed with big needles that inject their body cavities with caustic chemicals and puncture their vital organs - that's if they don't bake to death in the trucks on the way in.
Mahalo to Maggie Q. for standing up for the animals. I'm glad someone is.
Disclaimer: I'm President of Animal Haven and I will likely not be having a happy holiday season.