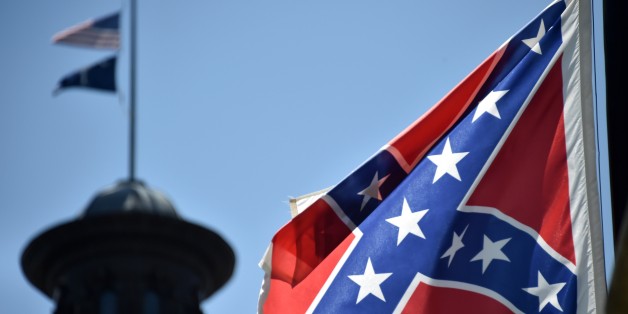 Michael Donald was 19 on the night of March 21, 1981, when two men affiliated with the Ku Klux Klan took him at gunpoint from a street in Mobile, Alabama. They carried him to a secluded place, beat him, strangled him, and cut his throat. Then they drove back into Mobile and hanged his body from a tree across from where one of them lived.
The story of how Beulah Mae Donald pursued justice for her murdered son deserves to be told at length; it ends with one Klansman executed for the crime, two sentenced to life in prison, and the most violent Klan organization in America bankrupted and broken by a wrongful death judgment.
At the civil trial, James "Tiger" Knowles, who was 17 when he tied the rope around Mr. Donald's neck, gave evidence against the United Klans of America, and addressed Ms. Donald directly. From a New York Times account:
"I can't bring your son back," he said, sobbing and shaking. "God knows if I could trade places with him, I would. I can't. Whatever it takes -- I have nothing. But I will have to do it. And if it takes me the rest of my life to pay it, any comfort it may bring, I hope it will."

"I do forgive you, Mrs. Donald said. "From the day I found out who you all was, I asked God to take care of y'all, and He has."
Twenty-eight years after Ms. Donald spoke those words to a man who killed her youngest child, grieving people gathered in Charleston, South Carolina, to face the man accused of taking nine loved ones from them at the Emanuel African Methodist Episcopal Church. They gave Dylann Roof forgiveness.
Like Ms. Donald, the families of the slain worshippers humble us with the grace and strength of their spirit. They declined a justified hatred, preferring to face their grief on their own, free from the shadow of the coward's hatred that spawned it. It is an act of almost unimaginable bravery.
Killers can only give their lives to prison or execution once, and the courage of the bereaved of Charleston, like that of Ms. Donald, elevates the aftermath of tragedy to something greater than the punishment of the perpetrator. It allows room for the pursuit of a lasting meaning.
Ms. Donald gave her son's death purpose by striking a permanent blow against organized racist terror in America. "I just hope it helps somebody else with children," she said of the civil judgment against the United Klans. "It could have been someone else's child, just like it was mine."
It is not clear if the investigation into the AME Church shooting will lead to an organization that can be called to account; that a manifesto apparently written by Roof actually laments the absence of an organized terror group like the Klan makes this seem unlikely. That should not, however, be taken as an excuse to rob this tragedy of meaning by declaring it an isolated outrage by a lone madman.
The same evil that killed Mr. Donald killed the worshippers in Charleston, for white supremacy is a monster that outlasts its instruments.
One of those instruments, Mr. Roof, will likely face is justice, and do so bearing prayers for mercy on his soul from people he wronged almost to the limit of human experience. Their forgiveness obliges us to look beyond Mr. Roof's punishment, which we expect to be swift and just, and find something greater, a strike, however small, at the evil that united the killers of both Mr. Donald and the congregants of the AME Church.
A first step would be for the government of South Carolina to heed the growing case to remove the Confederate Battle Flag, a potent symbol for the Ku Klux Klan and for Mr. Roof, from a place of honor on state capitol grounds. This small act is almost literally the least anyone could do.
It would be a start, of course, not an end, but then, neither was the punishment of the men who killed Michael Donald, and neither will be the death or imprisonment of the man who allegedly committed mass-murder in Charleston. The evil that moved them was greater than they were; the grace of Beulah Mae Donald and the bereaved families of Charleston, greater still. Challenged with such darkness and compelled by such light, even a small act is a start.