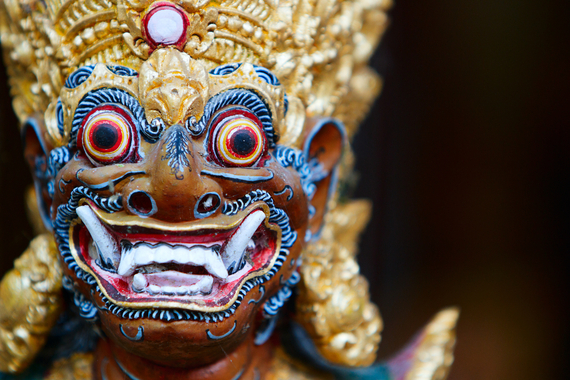 Bali boasts beautiful volcanos, scenic rice fields, diverse wildlife, and friendly people. Some call it the Island of Gods. However, gorgeous views and a rich culture aren't the only things that make this Indonesian island special. Though it's thousands of miles from the hotbed of innovation that is Silicon Valley, Bali hosts a thriving startup scene.
What makes Bali a great place for startups? To start, the cost of living is relatively low and there's a distinct sense of unity that encourages new ideas and innovation. Combine that with unique co-working spaces like Hubud and Startup Getaway, and you have the perfect recipe for startup incubation.
More than a handful of incredibly promising startups around call Bali their home. Here are 10 Bali-based startups that you need to know.
Mailbird
Mailbird is an email client that makes it easier to sort through your inbox. According to PCWorld, it's the best email client for Windows. Some of its standout features include a smooth user interface and a reasonable price tag (Lite version is free; Pro version is $1/month; Business (five or more users) is $9/user/year. Check out which version  offers the best features for your needs.
One of the most outstanding things about Mailbird, though, is the emerging speed reading mode. This feature is offered in the Pro and Business versions of Mailbird. It allows users to read their emails up to three times faster.
Mailbird currently has a user base of more than 10,000 people. CEO Andrea Loubier and her team plan on boosting their user base by introducing more Mailbird features that make managing email easier.
Labster
Another startup that's a big part of Bali's startup ecosystem is Labster. This company provides a virtual laboratory to students and professors who can't afford the latest and greatest laboratory equipment for learning. While it's not quite like a true hands-on experience, it's undeniably better than studying life science in a plain old textbook.
Labster's virtual environment, which includes 3-D laboratories and engaging content, has proved helpful to more than 10,000 students worldwide - and that number is ever-increasing. The entrepreneurial spirit and hard work of CEO and founder Mads Tvillinggaard Bonde and his team have led Labster to receive several awards, including two Venture Cups.
Smart Launch
Smart Launch started out in Bali and still operates in Indonesia, but it now has an international scope. CEO Mike Ziarko and his team produce software that makes life easier for game centers and Internet cafes. Their product provides Internet cafes with a way to effectively monitor and track customers. This makes billing a breeze, and it's one of the primary reasons behind Smart Launch's success.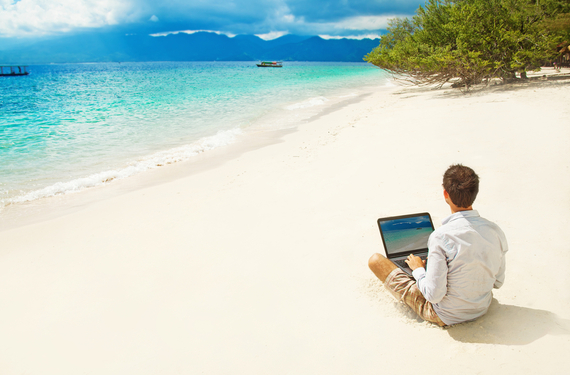 KlaKat
The parent company behind KlaKat, Lumonata, started in 2006 as a company that focused on website and graphic design. It founded KlaKat to provide people with an easy way to get a professional-looking website without hassle. Interestingly, Lumonata's core team members are listed on their website in alphabetical order without specific titles. This displays their company's culture and the value they place on the company as a team effort.
Miracle Gates Studio
It seems like no list of hot startups is complete without at least one game developer. Miracle Gates Studio is a true baby in the business world, stepping onto the scene in early 2014. It's the brainchild of two game-loving students in Bali, Orlando Nandito and Ferry Marsellino. As they wrote on their Facebook page:
"Both of us honestly have a very little experience in game development, but we believe with hard work, dedication, and skills we have, we can create a great and beautiful games."
Their current project is a game called Adventure of Jalak, which they aim to release later this year. With more people playing games on mobile devices, this 2D and 3D game developer hopes to take the iOS and Android OS by storm with its breakthrough graphics and gameplay.
Eleven Yellow
Three members of Eleven Yellow's small team, including innovative thinker Jose Saez, currently work out of Bali, but they didn't start there. This startup began in Spain, and one day it decided to go international and truly embrace a remote workspace. The startup develops tech products - specializing in web and mobile -- for emerging markets such as in Brazil, India, and Indonesia.
Some of its first projects include Babibe, a collection of educational games for children; exTrends, a live newspaper that focuses on Twitter's hottest items; NameBoot, a directory of domain names geared toward emerging startups; 3DPrintDB, a database that contains 3D models for game design and architecture; and Jobartis, a job search website.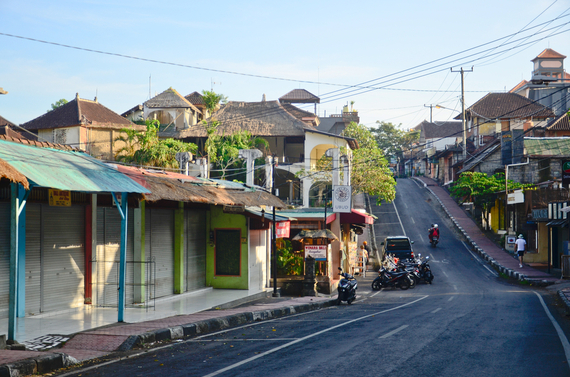 Magloft
The brains behind Magloft, Nick Martin and Tobias Strebitzer, certainly embrace the spirit of Bali. They've lived there for the past few years. When they aren't dominating the startup scene, they're surfing, playing golf, or just chilling on one of Bali's beautiful beaches.
The purpose of Magloft is to provide independent publishers a platform to publish their own magazine, offering an extensive amount of tools to make this possible. Magloft is currently in BETA mode, but is fully functional for any members who sign up to be testers.
TastyCarrot
TastyCarrot is all about bringing delicious food right to its clients' doorsteps. People who live in Bali's Ubud area can order food from restaurants or grocery stores and TastyCarrot will deliver it. One of the coolest things about TastyCarrot is its laid back sense of humor. On its colorful website, the company says:
"We'll try to keep our service awesome, but... We are just at the beginning of the project and are experimenting with how   the service will work on the Island of Gods... We're not perfect and we know it!"
The startup's seven person team includes web developers, marketing experts, and, of course, food lovers.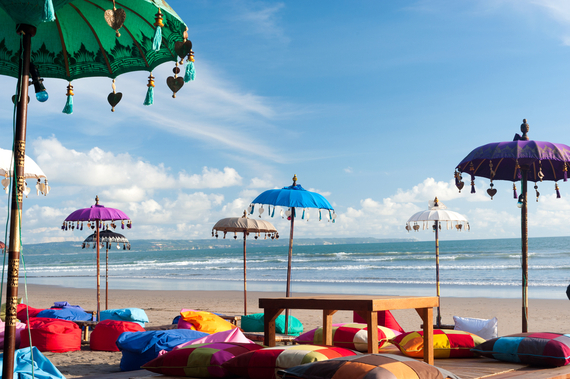 Synergy Carbon
Bali is a piece of paradise, so it only seems natural that you would find at least one startup therein that wants to protect the environment. Synergy Carbon is an energy consultant firm that started in 2008, propelled by the vision of Steve Piro, a University of San Diego graduate.
The startup helps both businesses and private homeowners to reach maximum energy efficiency by means of energy-efficient retrofits, new building designs, and energy audits.
In the few short years it has operated, Synergy Carbon has become a leader in Southeast Asia's market for energy efficiency.
Startup Heroes
Startup Heroes is all about education and encouraging entrepreneurship. It developed a game for university students that takes them through a 3D entrepreneurial experience. Playing the game teaches students about the challenges and rewards of going into business, and it gets them thinking about how they can make their own way in today's startup jungle.
CEO Jean-Francois Legrand heads the Startup Heroes effort. Also on his highly talented team is game producer and COO Nick Martin, who is also working over at Magloft.
The Island of Gods isn't just a rich environment for tourists and travelers; it's also a full-blown incubator for innovative startups. Some of the aforementioned businesses are already prominent names in their industry while others are still in their infancy. They all have one thing in common, though -- they've found a home in Bali and are taking advantage of all that it offers to daring entrepreneurs.