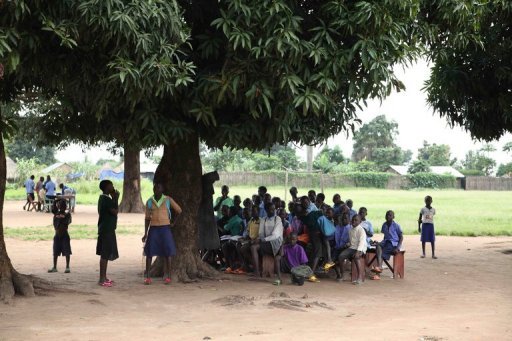 I was born in the early '90s, therefore I have little knowledge of what happened in the '80s about the massive spread of HIV/AIDS and the causes, preconceptions, concerns about the soaring death rates and news coverage about the disease.
To fill my knowledge gap I started reading and researching about the topic, and I supported my theoretical studies with some movies related to it. A good picture of a real-life AIDS patient was Ron Woodroof from the movie Dallas Buyers club (2013). Another one is the story of Andrew Beckett in Philadelphia (1993). Both characters were diagnosed with AIDS although they have different sexual orientations. A misjudgment about AIDS in the '80s was that only homosexual people were "affected by the disease", that marked their lives as a stigma of homophobia.
A recent UNAIDS report, the United Nations agency devoted to achieving zero HIV infection, zero discrimination and zero AIDS-related deaths, reported that 19 million of the 35 million people living with HIV today worldwide do not know that they have the virus. However, in Sub-Saharan Africa, almost 90 percent of people who tested positive for HIV, went out to seek life-saving treatment. Moreover, research shows that 76 percent of people (in Sub-Saharan Africa) on anti-retroviral therapy (ART) have achieved viral suppression and they are unlikely to transmit the virus to their sexual partners.
Statistics are also positively speaking: To give some numbers, let's just think that, from 2001 to 2013, people with HIV infection have decreased by 1.3 million worldwide, and AIDS deaths have decreased by 900 thousand from 2005 to 2013. Globally in 2013, AIDS deaths, are found in Nigeria (14 percent), South Africa (13 percent), India (eight percent), Mozambique and United Republic of Tanzania (five percent), Zimbabwe, Uganda and Kenya (four percent), China, Democratic Republic of Congo, Russian Federation, Ethiopia and Indonesia (two percent).
Of all these statistics, the most astounding contains one date and one objective:
Millennium Development goal: 2015, 15 million people
Translated into real actions, the United Nations set eight Millennium Development goals, which have to be met by 2015. Among them, goal number six is "Combat HIV/AIDS, Malaria and other diseases". Fifteen million people is the target of people who should have access to antiretroviral therapy by 2015. In 2013, around 12.9 million people living with HIV had access to it. The goal can be met thanks to research, political will, national legislations combating discrimination that limit people's access to HIV services and strong UN monitoring.
In addition to it, UNDP administrator Helen Clark strongly supported the idea that it could be possible to control the epidemic by 2030 and eventually ending it, "in every region, in every country" speaking at the International conference on AIDS in Melbourne (June 20th-June 25th 2014).
Healthy and safe, we living in the Western world could make a stronger effort and promote a global awareness and activism about HIV/AIDS, and trustworthy information about it, that can lead to understanding, human rights respect and actions to tackle the problem and together act to make it known and preventable in terms of infection and spread of it.
A good example of global activism is the young network "coolibah" established by UNFPA-United Nations Population Fund during the International conference on AIDS. Coolibah, which is an Australian aboriginal name for a gum tree, is a networking zone for young enabling them to speak with leaders in the fields of HIV and AIDS. A free and spontaneous place for conversations, doubts and questions. "Young people," said UNFPA deputy executive director Kate Gilmore, "will be engaged on HIV and sexual reproductive health issues, with a particular focus on young people living with HIV and young key populations."
A space for dialogue, understanding, learning, information and services at disposal of young people to empower them to build a better society. "Silence," director Gilmore continues, "is the greatest killer."
Let's use this best practice to open up the talks and establish new "Coolibah" spaces in our countries.
Like Nhat Hanh, Vietnamese Buddhist monk said, "in true dialogue, both sides are willing to change."
To be aware of things is to make a step forward and be willing to change and act to solve issues.