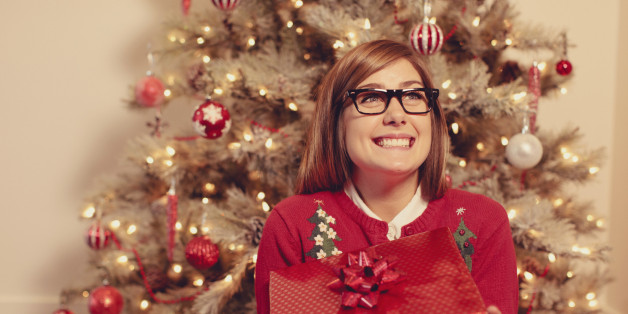 By Jennifer Powell-Lunder for GalTime.com
It is hard to believe that the holidays are already upon us. The season really can bring joy, time to relax and catch up with family and friends, the pleasure of sharing meals and exchanging gifts and the fun of taking a break from everyday routines. Yes, that's all true even if you are the parent of tweens or teens.
There will be stress and strain, of course. Frustration. Maybe even fury. How can you ensure that you and your tweens and teens experience cheer rather than confrontation and conflict over the holiday season? What follows are some quick tips to encourage a happy holiday season.
1. Present a plan
Sit down with the whole family and discuss the holiday schedule. Letting your tweens and teens know where and when specific events will occur is a good way to avoid the frustration kids often feel when parents fail to keep them in the loop.
2. Debunk Gift Delusions
Head off disappointment in advance. If you know your tween or teen has his heart set on a particular present that did not make the gift list cut, gently let him know ahead of time. Although he may be disappointed, the advance notice can derail negative emotional outbursts when the presents are unwrapped.
3. Address Dietary Dilemmas in Advance
If your tween or teen tends to be a picky eater or follows a specific dietary regime -- she's a vegetarian, a vegan, a gluten-free Paleo enthusiast -- that diverges from the holiday menu, sit down and discuss alternative choices. Nothing puts more of a damper on a family meal than the complaints of a finicky eater.
4. Identify Opportunities For Down Time And/Or Fraternizing With Friends
While the holidays are usually about fun with family, don't take your tween or teen's desire to hang with her friends as an insult. Tweens and teens tend to be friend-focused, and they can get anxious or upset if they feel like they are missing out. In addition, while your tween or teen enjoys family time, she may also need some alone time. Remember, holiday break is one of the few times during the school year when your child isn't bogged down with school work. Respect his need for alone time.
What Your Teen or Tween Can Do
1. Ask About Expectations in Advance
Sometimes holiday time can feel like it comes with strings attached. When a tween or teen is aware of what commitments she is expected to keep, she can plan accordingly.
2. Put in Requests for Big Ticket or Unusual Gift Items in Advance
Parents want to provide the world to their kids. This does not always mean they are willing and/or able to let their child have it all. A teen or tween can avoid feeling disappointed about gifts he does not receive by talking about the possibility with parents ahead of time.
3. Participate in Holiday Meal Planning and Cooking
A great way to bond with other family members is to meet in the kitchen. Instead of complaining about the choices, kids can play a role in the preparation process. This way, a finicky eater can ensure that she enjoys the menu while taking part in the creation of the holidays culinary creations.
4. Come up with Creative Ways to Spend Quality Family Time
Tired of Aunt Tillie's constant complaining? Engage her in a favorite video game or turn up the holiday tunes and ask her to dance. When a tween or teen takes an active role in planning family time, he can ensure that there will truly be fun for all.
Need more Galtime?
5 Tips for Finding More Joy, Less Stress This Holiday Season
8 Ways to Stop Teen Jealousy From Becoming Toxic
5 Tips for Surviving the Holidays When Your Heart is Broken
Food To Shrink Your Belly and Holiday Stress