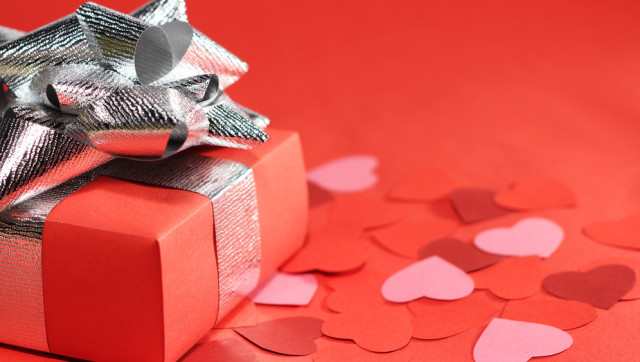 by Lynn Perkins, CEO & founder, UrbanSitter for GalTime.com
Though Valentine's Day may conjure up images of commercial hysteria and sugar overload, it can be a fun excuse to plan a date with your husband, boyfriend or partner. Why not save yourself the disappointment of yet another Hallmark card and take the reins? Here is how to jump in.
Think beyond dinner
Dinner is always great, but so is an afternoon or daytime adventure. If Valentine's Day falls on a weekday, you can easily put it off until the weekend and plan something fun and different. Are you and your hubby the outdoorsy types? Try a hike and bring a picnic (complete with wine, of course). If the weather is limiting, take a stroll through your favorite museum. Such excursions can be quite inspiring when you're not chaperoning a field trip. Or, book a couples' massage at your favorite local day spa. Your husband might claim he's not the massage type, but he'd have a hard time resisting 50 minutes of bliss.
Plan a date at home
If you just can't get away, get creative and execute your plan after the kids are in bed. If you are wine enthusiasts, organize a "tasting." Get a few bottles of wine -- one very inexpensive, one reasonably priced and one on the higher end. Put a paper bag over each (you can blindly arrange them or have your children do the bagging so even you are not sure which is which), and taste away. It's fun to see what you love and why -- and even more surprising to reveal the price points. Making a meal together is also fun, and after dinner, play a game or cards -- the point is to do something different and special.
Plan a special night out
A traditional date can be a wonderful escape, especially if you don't do it often. Is there a new restaurant you've been wanting to try? Is your husband a huge sushi fan while you're not? Why not indulge him on this night. He'll appreciate it immeasurably and you can always grab a burrito afterward. After dinner, try a comedy club, night club, or that Oscar contender you never got around to seeing. You'll both revel in the time away from the kids and realize you actually do enjoy each other's company.
Book a babysitter -- now
To know you have a date planned and a reliable babysitter booked somehow allows you to rest easy and really look forward to your day or night out. Valentine's Day can be a busy time for babysitters, so book early, especially if you or your kids have a favorite babysitter. You might also consider offering her a premium rate for her services. Even a dollar more an hour can mean the difference between her commitment to you and losing her to another family.
Whatever your Valentine's Day plans, be sure to relax and enjoy!
More from GalTime.com: