Invitations, décor, seat arrangements, turkey, mashed potatoes, stuffing, green bean casserole, and of course, cranberry sauce - planning, organizing and creating a Thanksgiving feast for your friends and family can take months of preparation. All this time and energy devoted to an event to make your loved ones feel special and part of a larger community of people who care. It's called Thanksgiving, a day devoted to gratitude and appreciation. The holiday season can be hectic, but in my development department, we use the time in the office to construct a detailed plan about how we can give meaningful thanks to our donors in the upcoming year.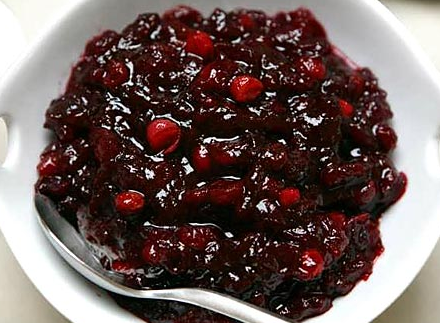 A big helping of thanks
Donor recognition has long been an essential tenet of fundraising. We've heard it a million times before - Don't assume that people know you appreciate them or their gift. Thank them. And then, thank them again. As technology enables nonprofits to communicate our messages of recognition, it's more important than ever to have a concise and deliberate plan to make sure that no donor is thanked in a meaningless way, or worse, un-thanked. Why? Because there are hundreds of ways to say thank you, but no good way to apologize for not recognizing a gift. A comprehensive donor recognition plan is a vital framework for any successful development team.
While what you say when acknowledging donors is certainly important, how you say it is perhaps even more significant. These days there are countless quick and easy ways to check in and say thanks but when possible, never forget the value of old-fashioned human contact.
One great way to approach donors while demonstrating the value of their contributions is to host an on-site event where they can see in action the fruits of their gifts. You can use the opportunity to shake hands with and thank in-person the people who have given to your organization. Thanking donors face-to-face builds long-term goodwill; and seeing evidence that their money has gone to good use also encourages them to maintain their generosity.
If hosting an on-site event is unfeasible, or if donors are too geographically distant to gather somewhere convenient at the same time, there are other ways to express gratitude with a personalized touch. Instead of sending a routine thank you card to a donor's house, consider sending artwork, a story or poem, or just a simple note created by a participant in your program. If possible, ensure that what you send is personalized in some way - even just hand-writing a greeting and your recipient's name can make an impression far more lasting than an automated missive.
If budget and/or resource constraints prevent you from individually tailored communications or face-to-face contact, do what you can to make your message heartfelt. Try to avoid just looking back at what they wrote last year and changing the date.
Beyond its substance, the timing of your annual appreciation campaign is also important to consider. With the uptick in mail during the holidays, it may be worthwhile to send your correspondence - whether it's an e-mail or a physical card - before or after holiday season. While this strategy prevents you from using a holiday theme in your thank you, it helps ensure that your message won't be lost in the shuffle among the dozens of other holiday greetings your donors receive.
Regardless of how you plan to recognize your donors, it is important to tell them what you want them to know, not just what you think they want to hear. If they appreciate and trust an organization enough to donate, then they will enjoy receiving an honest, sincere communication from the people who put their support to good use. To that end, be careful about coming across as overly solicitous - if a donor thank you message is too spirited or grateful, it has the potential of ringing hollow. After all, while you may be eager to express your gratitude toward generous individuals for their contribution, remember that your donors are grateful for the good work that your organization does. So, non-profits, charities, NGOs, and general do-gooders, this Thanksgiving, don't forget to plan your annual thanks giving menu. And of course, the cranberry sauce.