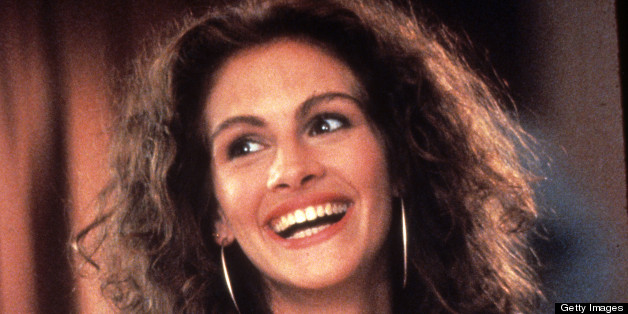 Hollywood isn't just a town that requires rhino-thick skin, it's a town that tests your faith in your game plan and in yourself. Every film, whether it's a box office dud or a blockbuster hit, a critical darling or a Razzie winner, goes through a process that makes industry professionals wonder daily how a film ever gets made. Pretty Woman, which adjusted for inflation is the highest grossing romantic comedy of all time domestically, was no different.
Thanks to Steve Jobs and an Apple computer, I met a brilliant young man, J.F. Lawton, who went from being my Mac technician to a screenwriter I represented. The fresh script I asked him to write, 3,000, which would later become Pretty Woman, generated buzz with virtually all the agents, producers and studios with whom I shared the script. We returned to Hollywood from the Sundance Screenwriters Lab in Utah with the latest draft and a big head of steam.
We optioned the script to an independent production company at the time, Vestron, but soon after the ink had dried we were told that the company was on the eve of declaring bankruptcy. I scraped together a deal to get the rights to 3,000 back before the project got stuck in a web of legal proceedings and was lost forever.
After this near catastrophe, we optioned the script to New Regency, only to experience once again the same financial difficulties and seeming inability to successfully cast the lead roles. The script seemed destined to languish in the doldrums until I sent it to a senior executive at Touchstone/Disney who finally gave us the momentum we needed. Now set up at a major studio, the script underwent another half year of rewrites by three other writers, one of whom actually added scenes of dead prostitutes being found inside dumpsters. Even more memorable was the casting process that made my heart sink on a weekly basis.
Several years prior, I'd seen an early cut of Mystic Pizza and was mesmerized by a young, unknown actress named Julia Roberts. She immediately became my first choice to portray the lead role of 'Vivian.' Julia and her agent became early fans of the script as well. Disney, however, wanted a bigger name and box office draw. Julia wasn't even in the running. Nearly every big name actress at the time, including Meg Ryan, Michelle Pfeiffer, Daryl Hannah, Molly Ringwald and Jennifer Jason Leigh auditioned for the part. Even a young Winona Ryder and Jennifer Connelly auditioned, but the studio felt they were too young for the role.
The casting of 'Edward' went through a shorter but even wilder list. The eclectic parade of actors considered included Christopher Reeve, Denzel Washington, Daniel Day-Lewis, Tom Berenger and even Charles Grodin. One major 'name' actor, after doing a screen test with Julia Roberts, was offered the role but turned it down, paving the way for my one and only choice from the beginning, Richard Gere. The actor who turned down the role of 'Edward' was none other than the great Al Pacino.
It's hard to imagine the script 3,000 surviving bankruptcies, a myriad of rewrites and a year-and-a-half of development to become a Pretty Woman starring Al Pacino and Meg Ryan. So many wonderful actors and actresses were considered for the leading roles of 'Edward' and 'Vivian,' and it's interesting to imagine what different combinations of talent would've brought to the story and the film that became Pretty Woman. After the undeniable chemistry during the screen test with Julia Roberts and Richard Gere, plus a Disney offer that Gere simply could not refuse, what I'd envisioned after first reading J.F. Lawton's amazing script finally came true.
My Hollywood career was launched thanks to this beloved film. The things I've learned over 25 years of championing writers is what I've poured into my new project currently on Kickstarter, a guide and step-by-step game plan for writers or any type of 'creative' working towards a professional career. For all the creatives struggling to find their path, know that when you have a vision, a game plan and, most of all, faith in yourself and your ability to succeed, not even Al Pacino can stop you.