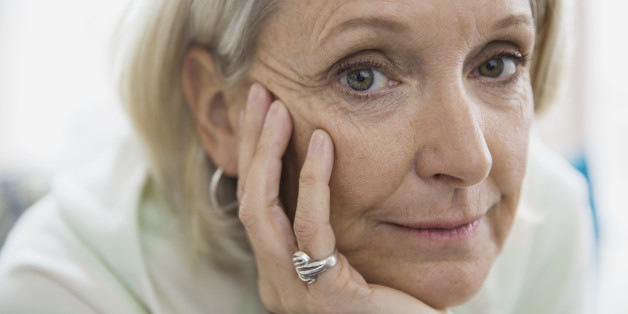 Mom was visiting with me recently. At 91, she is a phenomenon. When she is at home in Boca Raton, by 7:00 a.m. she is at the athletic center -- they never call it a gym in her gated community of Boca Pointe. Pointe spelled with an "e" at the end, don't forget it. After 30 minutes on the stationary bicycle, it's coffee and schmoozing with her fellow alta kakers (old farts). Then home to trade stocks, perhaps do a put or an option. Don't ask me what that is. I only know that she reports occasionally to me when she has made some quick money.
Then it's time to shower and get ready for lunch at the clubhouse with the girls before she goes to work. What is work? Work is canasta, pam, bridge or Mahjong. She promises she is not losing our inheritance... and is at times increasing it. When Dad was alive, she got him into playing the slot machines and you could find him alone or the two of them together at the penny slot machine casinos found in the strip malls of southern Florida. That was, in fact, where dad had his massive stroke, which led to his death three weeks later. It is often said he left this world doing something he enjoyed.
Mom has always been sprite and quick-witted, with no censor. I always heard her say that if her mother were in the United Nations, we would be in WWIII. Funny enough, most people would say the same about her. Oh no, is it true that the apple does not fall far from the tree and I, in fact, have many of the same traits? I will leave that to you to decide as you get to know me more.
Sunday was Mom's last day staying with me before she was heading out to Long Island to spend the next several days with my brother, his children and grandchildren. We decided to have breakfast before we parted at her favorite local coffee shop. She made sure we got there in time for the breakfast special. Her order? Two basted eggs. ("Do you know what that means?" she asked the waiter each time. "Dry whole wheat toast, black coffee and cranberry juice.") Sometimes she gives me the juice, since she often does not drink it.
We enter the restaurant with her rolling overnight suitcase. The small, compact coffee shop was packed. There was one table for two available, but mom was concerned about where we would put her suitcase. Although it would be possible to squeeze it in under the small table, we would not have much room for our feet. Mom eyed a larger table inhabited by a man, probably 10 years her junior, sitting most likely with his wife, holding cash in his hand. Mom immediately, in a loud voice, commands the waiter, "Take his money!" And let us all know how much better suited his table would be for us than the smaller one. The man did not appreciate Mom's comment and announced, "I am digesting my food!" After about 10 more minutes, the man was paid up and leaving with his wife, but not without sharing his opinion about Mom. Saying in a loud voice to her as he was leaving, "You shouldn't be so rude!" Mom responded with, "What did I do?" And that's a typical story about Mom. She has no idea what she has done and continues to behave the same way. If she were a child, we would laugh. However, many struggle to see her actions as adorable. It took me a close to a lifetime to get there.