I recently made a lovely new friend: Renée Taylor, writer, director, and hilarious performer of who's most recent claim to fame was playing Fran Drescher's mother on the hit television show, The Nanny.
After attending a preview of her upcoming one-woman show, My Life On A Diet, I got a chance to chat with her and we instantly hit it off. We understand and respect each other's work, we understand each other's family dynamic and background.
Ever since that night, we speak often on the phone. Renée happened to share with me her recent experience on the red carpet of the Acadamy Awards' Night Gala. It was so funny, I had to share her story with HuffPost readers. Here, with no fat trimmed, is her interview from that evening.
My Night of 100 Stars Interview
By Renée Taylor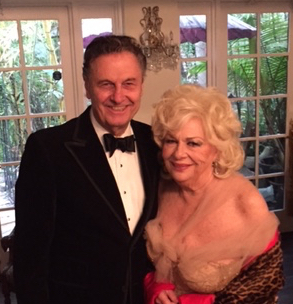 My husband, Joe Bologna and I attended the Night of 100 Stars Oscar party at the Beverly Hilton where there are over 150 TV interviewers and photographers. These are actual questions I was asked on the red carpet and my actual answers:

Have you ever been nominated for an Academy Award?
Yes

How many times?
Once.

Only once?
Yes.

For what?
A movie my husband and I wrote, "Lovers and Other Strangers."

Who are you wearing?
Macy's 75 percent off.

You look so pretty tonight, how long did it take you to get ready?
All day for my hair, makeup, lashes, two hours to get into my corset and gown, and a half hour to stretch my shoes, so that I could squeeze my feet into them.

Do you mind my asking, "How old are you?"
Well, if it will go no further than your television audience... in a few weeks I'll be celebrating the Big 4-0. The reason it's a secret, is if anyone in Hollywood hears, I'll be all washed up.

How long have you been married to Joe Bologna?
In August it'll be 50 years.

What do you attribute such a long marriage to?
Being faithful.

You mean you and your husband have never cheated?
Not so far, but I live in fear that my husband could meet a much older and more spiritual woman than me at the Night of 100 Stars this evening.

Are you on Facebook, Instagram, Linkedin and Twitter?
Yes and I'm always twerking.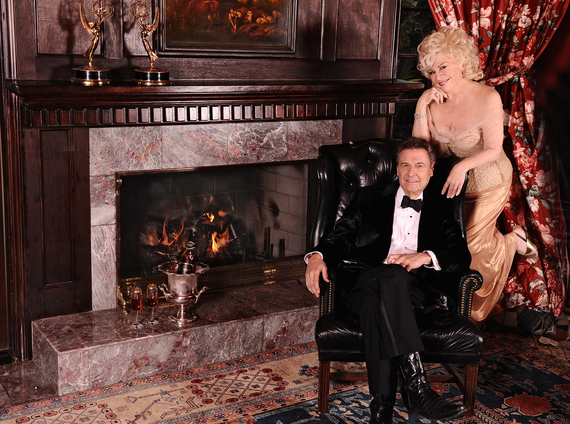 Learn more about the amazingly talented Renée Taylor and her work and also check out the famed Oscar Gala!