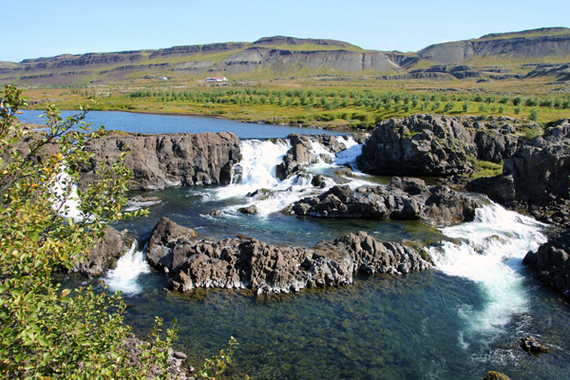 Great gin starts with pure water, so when iconoclast entrepreneur Martin Miller decided to distill his own spirits, he knew there was only one place to go -- Iceland. Distilled in England and blended with naturally filtered Icelandic water, Martin Miller's Gin is infused with the magic of the Nordic island nation.
According to David Bromige, founding director of Martin Miller's Gin, the water is truly what gives the spirit life. "The water ... has been filtering through lava rocks for some 800 years. Most water that goes into spirits is de-ionized, lifeless. This water retains its vivacity, its surface tension."
The gin itself offers a colorful bouquet of flavors. It's distilled with a wide range of botanicals, including juniper, coriander, angelica, licorice root, cassia bark, Florentine iris, and orange, lemon and lime peels. The London Dry Style Gin boasts a citrus nose and mouth with notes of juniper coming through halfway before a soft finish. It's a great gin for vodka lovers looking to sail further into the sea of clear spirits.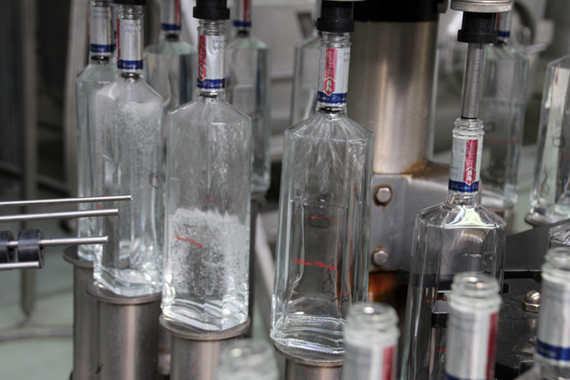 Martin Miller's bolder Westbourne Strength Gin offers a higher-proof version that is ideal for more complex cocktails. The notes of juniper are noticeably, and necessarily, more present in this version, and the mouth is richer and spicier.
While it's easy to get a taste of Iceland with Martin Miller's Gin, there truly is no better way to experience the island's mystery and beauty than at the source. Home to neck-craning natural wonders, abundant geothermal water, quaint fishing villages and one hyper-modern urban center, Iceland may be small, but it's full of pleasant surprises.
To get better acquainted with Iceland's world-famous water, your first stop should be the magical Blue Lagoon -- a great place to unwind after a long flight. The approach to this luxurious outdoor spa is completely otherworldly, with its fields of jagged lava rocks dotted with steaming pools of fluorescent aqua. The lagoon itself is massive, holding six million liters of mineral-rich geothermal water, renowned for its healing powers and skincare remedies. The silica is especially curative and can be ladled directly from chalky deposits in the waters and applied to your face and body with immediate results.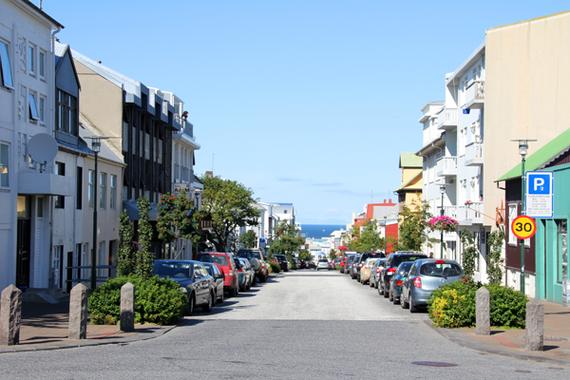 Back on dry land, dig into Reykjavik's hot nightlife scene, craft beer bars, designer boutiques and adventurous restaurants. Simultaneously quaint and futuristic, Iceland's capital has become a foodie destination in recent years, boasting forward-thinking Nordic cuisine and market-fresh seafood around every turn. Be sure to try the whale sushi at prir Frakkar; late-night craft cocktails and shareable small plates at Slippbarinn are another must.
However, Iceland's true allure lies in its wide-open fjords, stunning glaciers, majestic waterfalls and Martian-like lava fields. Horseback riding through the lava landscape is a great way to see the sites, or you can drink in the view from the many outdoor hot tubs (called "hot pots"). The locals swim and relax daily in the numerous naturally heated pools.
Jeep tours and white water rafting expeditions offer additional opportunities for an up-close encounter with Iceland's wild natural beauty and vibrant landscape. At Hotel Hellnar, come face-to-face with the sublime wonder while taking a yoga class at the foot of a gigantic glacier.
After you've soaked in the various sites and attractions on offer, there is perhaps no more fitting way to end your explorations than with a nightcap of Martin Miller's Gin. Bold yet pleasant, adventurous yet built upon tradition, it should come as no surprise that the inventive distiller chose to draw its water from the ancient and enchanting terrain of Iceland.