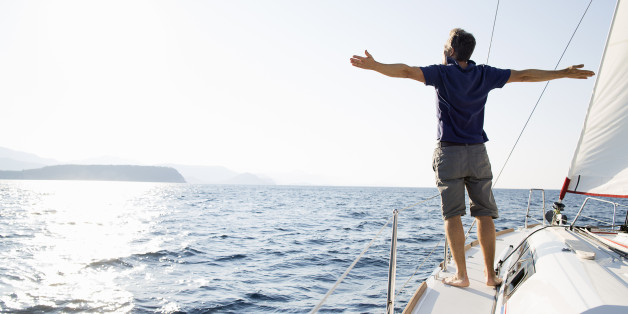 In an increasingly resource-constrained world, business needs to account for its natural capital dependencies and impacts in the same way it does for financial capital. The key question is: how?
According to the recently published Living Planet Report, we are already 'drawing down' natural capital by consuming 50 percent more per year than the earth can replenish, and the rate of depletion is accelerating. Translating this into financial terms -- we are no longer living off the dividends of natural capital, but off the capital itself. This creates significant unmanaged risks in supply chains that threaten the stability of business and future cash flows.
The dependencies businesses have upon natural capital are becoming more and more acknowledged. Food and agri-businesses, for example, are reliant upon healthy soils, water availability and pollinators. They are also impacting them, sometimes positively and sometimes negatively. By negatively impacting just one of such elements (e.g. soil, water, air) the risk of both productivity losses and price volatility rises. It is therefore in the interest of businesses to begin factoring their impacts and dependencies upon natural capital into their decision-making processes; they can start off by properly valuing them. The problem is that current economic systems do not value things like soil quality and water properly, leaving the impacts un-costed.
There are a multitude of methodologies to place a value on impacts and improvements, but these are often criticised for not being consistent or comparable, and for producing numbers that are difficult for business to relate to. In fact, the Trucost report 'Natural Capital at Risk: The Top 100 Externalities of Business' highlighted that the world's 100 biggest risks are costing the economy around $4.7 trillion per year in terms of the environmental and social costs of lost ecosystem services and pollution. This is a huge number which, although illustrates the severity of the problem, is so large it makes it intangible for business to know how to deal with it, let alone understand where the figure came from. Such valuation calculations are often perceived as being undertaken within a black box, such that the fundamentals of natural capital valuation and its ability to inform decision-making can be misunderstood.
It is time to demystify the intricacies of valuation. The way in which business can value its impacts on the environment is by considering the effect it has on human wellbeing. For example, operational impacts on water quality have major implications for drinking water. Those who do not have access to clean drinking water place enormous value on water as a critical resource; such worth can be evaluated. It is through these relationships that business can assess the scale and impact of their decisions.
Valuation has the benefit of using a single, common metric, which enables businesses to compare their impacts upon different elements such as the availability of water and the fertility of soil. All of these underpin, albeit often indirectly, their own productivity and revenue streams.
Of course, a common and transparent approach to natural capital valuation would be an advantage for business. It could provide analysis that can be compared across markets and delivered through a consistent methodology that is trusted by experts and end users alike. This is precisely what the Natural Capital Coalition is aiming to achieve with their Natural Capital Protocol that is under development at the moment.
Until this new Protocol arrives, however, business needs to cut through the perceived complexity of natural capital valuation and get back to basics. Simply put, what business decisions can valuation inform and how are those values actually calculated?
The Cambridge Institute for Sustainability Leadership has just released an online game that help decipher the complexity of valuation. 'Evaluate: the Game' challenges players to manage their business risks by making strategic decisions around a limited budget and bank the value that can be created by reducing environmental impact, often across different ranges of benefits.
You can play now!
You can play the game here and tweet your results using #evaluategame hashtag.
This blog post is part of the Plan B for Business series produced by The Huffington Post and The B Team community to help articulate a Plan B for Business. To see other posts in the series, click here. For more information about The B Team, click here.