As noted in an earlier post, I had the great fortune of helping out Kimbia with Give Local America, an event that became the largest giving day in U.S. history. The team just released a new infographic that shows some of the data behind the event.
Overall, Give Local America was massive in scope. More than $53,700,000 was raised by 306,000 plus donors.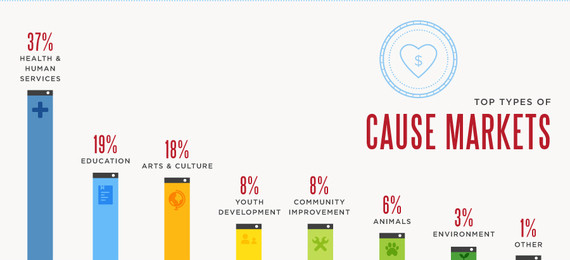 It is interesting to note the types of causes Americans find to be the most worthy. An overwhelming amount of Americans invested in human services (37 percent). Education (19 percent) and yes, thank goodness, arts and culture (18 percent) placed second and third, respectively. The mark of a strong society is the culture it develops.
While not popular, philanthropic causes garnered the most dollars per donation at $207 per transaction. Education and the arts finished second and third here, too with an average of $173 and $151.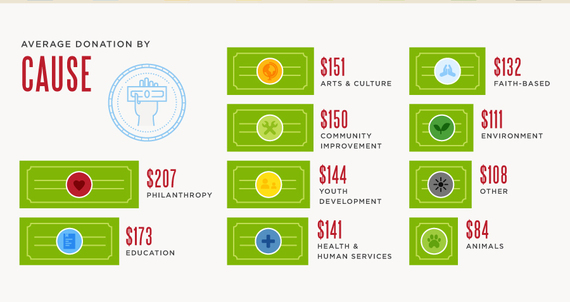 Unfortunately, it does not seem like Americans care much for the environment. Only 3 percent gave to green causes, and when they gave it was little. Environmental causes placed one of the lowest donation averages at $111. One has to wonder what this means for the escalating environmental crisis.
The rest of the infographic examines which markets and regions fared the best. Check it out! The next Give Local America will be held on May 5, 2015.