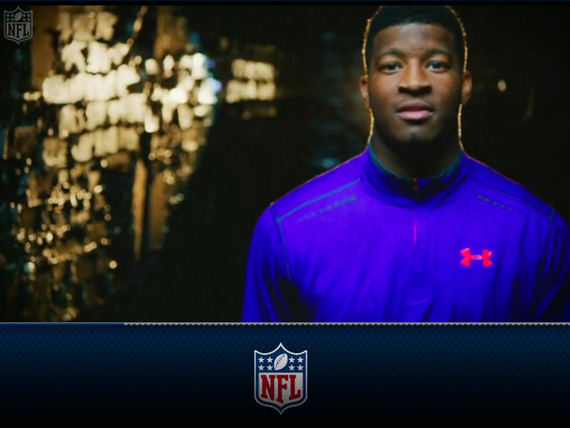 Jameis Winston is considered to be the best quarterback in the upcoming NFL draft. Many have him pegged as a lock for the first overall pick by the Tampa Bay Buccaneers. Yet, there has been a lot of concern -- some expressed by general managers anonymously that Winston"s personal issues may be too much for any team to overcome. Given the NFL's existing problems, the quandary becomes one of putting the best product on the field versus building good will with fans.
Winston's alleged past transactions include an accused rape, which the state refused to raise charges on. Now the accusation is heading for civil court. In addition, Winston has suffered several criminal and character accusations, including shoplifting.
In many ways, Winston represents the perfect reputation zeitgeist for the NFL. He's an awesome football player with perceived character issues. That makes him less likable, and in the case of some Tampa Bay fans -- particularly women -- he hurts the overall experience.
A great deal of the NFL's ongoing reputation issues stem from a perception of violence. The League has dealt with a recent rash of players engaging in domestic violence and a combination of owners and players getting charged with other crimes.
But the truth is that Winston has not been found guilty of anything. He's innocent, at least in the eyes of the law. Like it or not, the Tampa Bay Buccaneers are justified in selecting the best player, and therefore the best chance to improve their NFL product in the draft.
That being said, the Buccaneers communications team better have a crisis PR plan ready in case all of the reputation smoke surrounding Jameis Winston turns into a raging inferno. Let's be clear, we're not talking about a speeding ticket a la Jayson Werth's recent incident.
No, if Winston falls and succumbs to a violent character transgression, then the Buccaneers will be under fire for selecting him and rightly so given all the negative publicity. Because in today's NFL there is little tolerance for player violence, particularly domestic crimes.
The risk of a draft pick bust probably means little in comparison to the potential damage Winston can cause to the Buccaneers' reputation as well as that of the NFL as a whole. Let's just hope Winston proves the critics wrong, and delivers on and off the field.