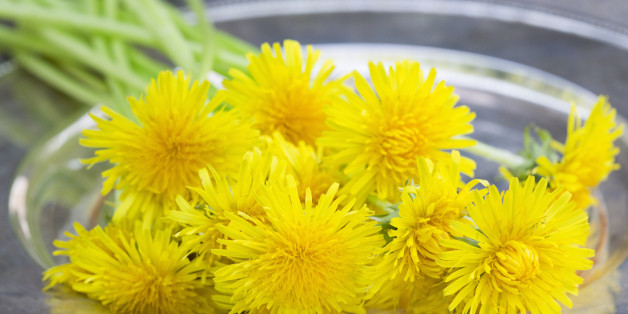 The New York Times recently devoted much of its Sunday Magazine to the issue of childhood nutrition. Alongside a longish piece on the Obama Administration's up and down efforts to feed kids the right things at lunchtime, New York Times food writer Mark Bittman wrote about his ups and downs with providing a healthy diet for his daughters.
This all brought back lots of memories.
My mom set the bar for eating what she put on the table every day when she broke two raw eggs over my brother's head one morning and sent him off to school. He had refused to eat his breakfast and Mom had her own special way of handling these things. So if the eggs wouldn't reside in his stomach until lunch, they would instead stay with him all day. He wasn't too popular that day.
Mom cooked every day for us and when the money wasn't there for a complete meal, she would pick dandelion greens in Astoria Park and we would have them practically all week. If you've never had boiled or steamed dandelion greens soaked in olive oil, garlic and lemon, don't turn your nose up to them. They were damn good, especially with some crusty Italian bread to soak up the juices.
Mealtime was sacred in our little apartment in Queens. No one -- not even my dad -- was allowed to squander dinner time with other pursuits, childhood or otherwise. It was a time to thank the good Lord for our daily existence and hold The Family Discussion around the kitchen table. Mom was a great cook. She even made her own yogurt.
In my lunchroom at a strict private Greek American school in the South Bronx, we had no choices as most kids do today. You ate whatever landed in your plate that given day, and if you didn't like it, you went hungry. Most of the time the food was good, home-cooked meals prepared by whatever Greek immigrant jumped ship that week. And there were no vending machines to tempt our pliable souls.
Though I have a good memory of the Greek dishes my mom would make from scratch every day, I remember the smells the most. In whatever corner my brain stores smells, it's good as new because I can conjure them up in an instant. There is one thing Mom made that I absolutely hated, and that was liver and onions. I can smell that frying in the pan right now. I ran to my room, shut the door and placed a pillow on my nose so I wouldn't breathe in the essence of liver.
In those days, the 60s, there were no fast-food restaurants nearby... none that I can remember, anyway. And if there were, Mom would steer us clear of them. It seems like she always had the time to cook and sew for us (she was a seamstress and made all of our clothes when we were young), and in turn we all had time to sit around the table, enjoy a common meal and talk about anything that popped into our heads. The only real distraction was Twilight Zone and the occasional phone call. Aside from that, it seemed like our evenings were never-ending with enough time to play outside with friends, eat dinner, do my homework (though I usually gave that short shrift), sneak in an episode of Twilight Zone and read the latest Superman adventure just before bed.
It's true those days are gone. It seems to me, though, that we have the same 24 hours now that we did then. But somehow we managed to fit a lot in without the world collapsing. And in between, we considered meals something to look forward to, not necessarily because of the nutritional value but for the simple experience of breaking bread in settings that you somehow remember time and time again.