Years ago a popular T-shirt insisted that "Stupid People Shouldn't Breed." During Pastor Charles L. Worley's recent rant to his congregation at Providence Road Baptist Church in Maiden, North Carolina (a speech which proved that a person's willful ignorance can indeed by dwarfed by his resolute stupidity), the so-called spiritual leader declared that if gay men were isolated behind an electrified fence they would die out because they would not be able to reproduce.
Apparently, no one has ever explained to this fatuous pulpit bully that most gay children are born to heterosexual parents. Always have been. Always will be. As the old saying goes "A stiff dick knows no conscience."
So perhaps it's time to talk about heterosexuals behaving badly. Whether one wants to focus on horny teenagers who can't be bothered with birth control, child molesting Catholic clergy who condemn contraception, or misguided couples who think that having a child might be their last, best hope to save a failing marriage, becoming a parent is a life-long responsibility. Just because two people have the physical ability to make a baby does not mean they are qualified to be parents. Nor does the Octomom's excessive use of fertility treatments (or recent debut posing for a porn shoot) make her a role model for responsible parenting.
When President Obama announced his personal support for same-sex marriage, Americans were treated to the usual sad and sorry spectacle of a smug Tony Perkins regurgitating his rancid talking points about how children need to grow up with a mother and a father. What the public never hears Tony Perkins talk about is why so many children are still hoping and waiting to be adopted.
Tony Perkins doesn't like to talk about heterosexual mothers whose religious families force them to give up their illegitimate infants for adoption.
Tony Perkins doesn't like to talk about heterosexual fathers (often referred to as "Deadbeat Dads") who abandon their responsibility to support and raise their children.
Tony Perkins doesn't like to talk about heterosexuals who leave their newborn infants in toilet stalls, dumpsters, or drop them off at emergency rooms.
Tony Perkins doesn't like to talk about heterosexuals who, unable to comprehend that the hyperreligious voices they keep hearing are a form of a mental illness, proceed to drown, shoot, or strangle their children because "God told them to do it."
Tony Perkins doesn't like to talk about heterosexuals who give up on children born with HIV or physical disabilities.
Tony Perkins doesn't like to talk about heterosexuals who pass their drug and alcohol dependencies on to their babies.
Tony Perkins doesn't like to talk about heterosexuals who ostracize their children and kick them out of their homes after discovering that the child is gay.
Tony Perkins doesn't like to talk about heterosexual parents who physically and sexually abuse their children.
Maybe it's time someone forced Tony Perkins to start talking about these issues. Or why the Southern Poverty Law Center has designated the Family Research Council (of which Perkins is President) as a hate group, charging that Perkins and the FRC have "pushed false accusations linking gay men to pedophilia."
Christians bearing false witness! Who knew?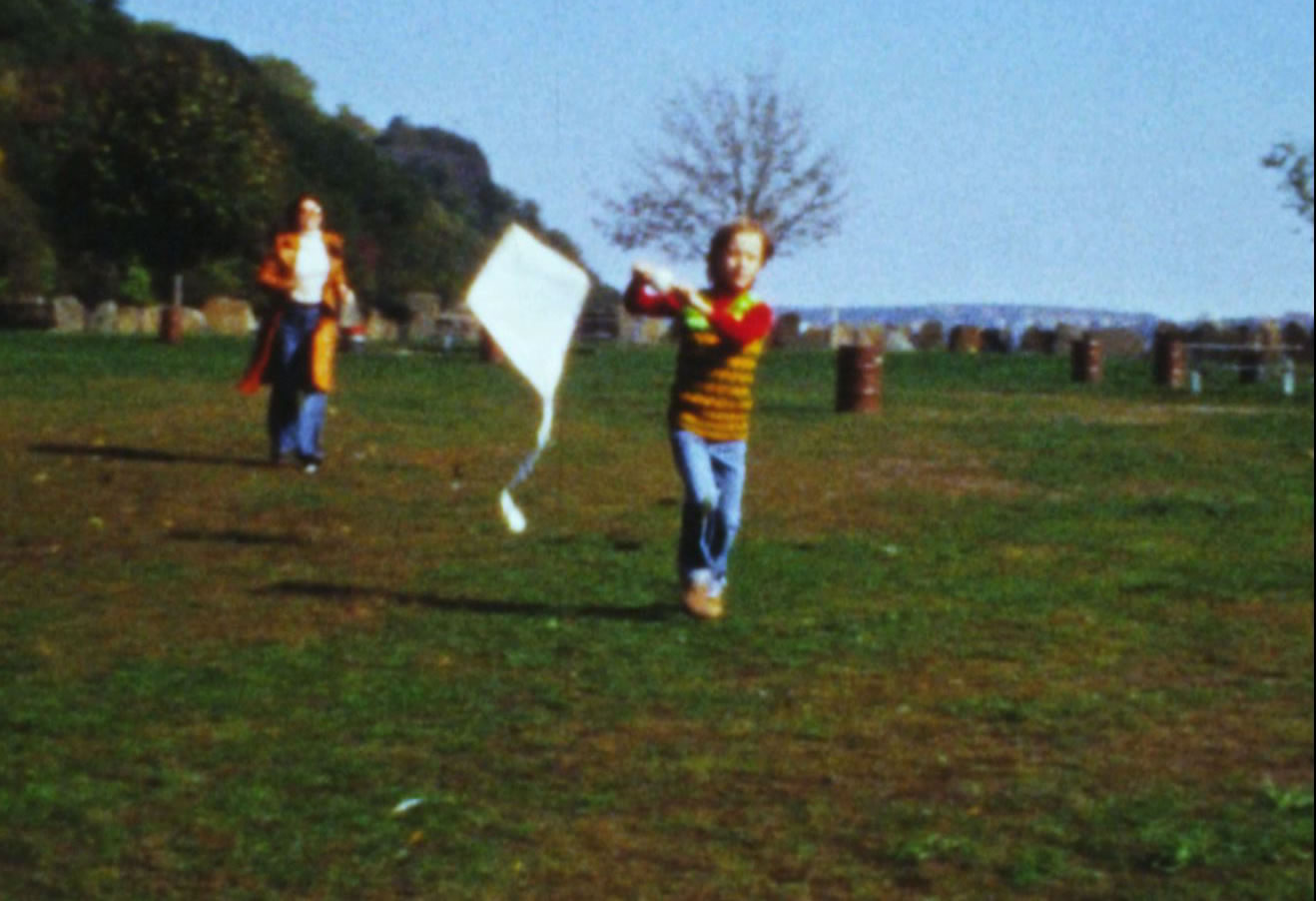 A scene from Us. A Family Album
In a simple, beautiful short film by Natalia Babinski based on a story by Heather Hollingsworth, the audience watches a collage of family photos mixed with home movies documenting the growth of two children. Throughout Us. A Family Album, a woman's voice keeps urging "Alex" to move the camera or change the angle of the shot. As the production notes state:
"Since their invention, amateur cameras have been used to document family life. In the shaky footage of candle-blowing, lawn-watering, a new car, or a family vacation, we rediscover our lives, reach new conclusions about the way we live, and glimpse what is most intangible: time. In Us. A Family Album, we reexamine those familiar images to tell a story that proves that all family and all love is equal."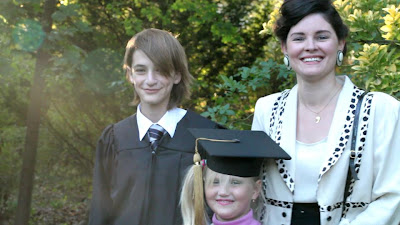 A proud moment from Us. A Family Album
Us. A Family Album is deceptively familiar, which is why it's so easy for an audience to assume that Alex is the children's father. However, at the end, the audience discovers that Alex is a lesbian and the children's parents are a same-sex couple.
With science (yes, SCIENCE!) making it possible for gay couples to make use of in vitro fertilization and surrogacy, a brave new world of family planning is starting to emerge. In her recent interview with Neil Patrick Harris and his partner, David Burtka, Oprah Winfrey finally understood one of the biggest motivating factors for gay couples to adopt children.

* * * * * * * * * *
If there is one area of grave concern for any parent, it is the thought that their child is vulnerable to attack. It doesn't matter whether the attack comes in the form of a teacher's criticism or a fight with a classroom bully. A parent's natural instinct is to come to a child's defense.
But what happens when the child of your dreams -- the apple of your eye -- starts acting like a belligerent little bastard? In her 2006 play, God of Carnage, playwright Yasmina Reza created a simple showdown between two sets of privileged parents whose sons came to blows in a schoolyard fracas. In an interview prior to the London premiere of God of Carnage, Reza noted that:
"My plays have always been described as comedy, but I think they're tragedy. They are funny tragedy, but they are tragedy. Maybe it's a new genre. A very profound play may seem very light. The way people laugh changes the way you see a play. "

The fact that Benjamin has knocked out two of Henry's teeth is far more distressing to Henry's mother than it is to his father (Michael owns a retail business that sells hardware while his wife is a cultural anthropologist who has published several books about Africa). Although Veronica is deeply concerned about the social implications of Benjamin's behavior and Henry's reluctance to identify the boy who hit him, when Michael learns that Henry has refused to let Benjamin join his gang, he's thrilled to learn that his son even has a gang.
Benjamin's parents are a bit more aloof in their approach to the situation. Annette is a financial manager who often feels that her attorney husband is useless whenever it comes to dealing with family issues. Why? Alan is always on his cell phone, loudly barking out orders to his staff and clients when he should be paying attention to the other people in the room.
Recently, as I watched productions of God of Carnage at both the San Jose Repertory Company and Marin Theatre Company, I found myself wondering how Reza's popular dramedy would play out if both sets of parents were same-sex couples. Change Alan (the obnoxious attorney representing a pharmaceutical firm who can't escape from his cell phone) to Amber. Change Veronica/Ronnie to Ronald/Ronnie. Et voila! Not only could God of Carnage become far more interesting, a different set of gender dynamics might open up new areas of humor!
To read more of George Heymont go to My Cultural Landscape