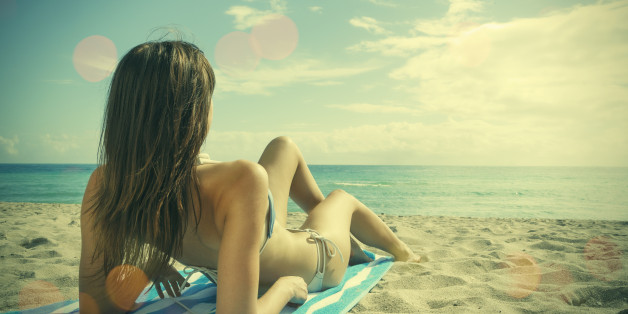 Miami has recently been hoisted onto the international stage as a potential serious player in arts, culture and more recently tech. Sure we have always been in the forefront of the imaginations of American pop culture with our Miami Vice days long past and the recently departed LeBron James era, or the magnificent mess that is any Bravo TV depiction of our fair city. However, what all of those things seem to have in common is that they didn't stick, and we continue to evolve. Perhaps they didn't stick because they never really belonged to us to begin with.

Far from becoming a more interesting city "just by existing", Miamians have actively taken responsibility for our own narrative and how the greater public, not to mention ourselves, perceive the magic city in totality.

I too was recently outraged by the New York Times opinion piece penned by a former Miami native on her latest "pilgrimage" back home, who it seems constructed her story from a resort lounge chair. To her credit, an opinion piece written from the perspective of a lounge chair, at a Miami resort, would vary greatly from that of a writer who actually took the time to explore the city. However, given her extended absence, she may have decided to walk Ocean Drive rather than stroll the Wynwood Walls.

Ms. Druckerman, who now resides in Paris, never once mentions the once burgeoning, now established art scene or the growing tech sector, nor does she reference African Americans or Haitians or any other non-Latin ethnic group except for "Anglos" almost as if to say that anything non-Latin in Miami is most certainly white. She decided not to mention the Knight Foundation who as an organization is engaged in serious work to support the city in our loftier pursuits.

Our dear ex-patriot Druckerman seemed to take personal exception with the taut bodies, variety of beautiful folks on our stunning turquoise beaches and well-dressed ladies who lunch. Yes, this is a part of our identity, but simply one facet of a multi-faceted city. In this way we are not dissimilar to any major urban center with challenges, not the least of which is income inequality and lack of access to good schools for too large a swath of our community. These are the realities that come with the vast majority of any non-utopian city. However her choice was to concentrate on the problem, rather than on the proud Miamians who are working actively on solutions.

Look, I get it, I know Miami's audacity to become a beautiful world class city is a lot for many to accept, especially during what seems like endless winters cramped up in shoeboxes. But who said you can only change the world from a concrete jungle? If you have to move to a foreign city to live a "life of the mind," your location may not be what is at issue. You know what they say; wherever you go, there You are.

I admit there was a time that I believed that I might suffer some sort of intellectual atrophy living in Miami full-time. That has dramatically changed for me. I realized that you have to serve as the change that you want to see reflected in greater society; you can't simply sit on the sidelines and wait for it to happen -- or visit for a week and criticize. I, like so many of my fellow Miamians, have decided to do something about it. We have stopped becoming just "consumers" but a city that is actually making things and as a result making progress. The last thing that we need as a city on the rise, is a lazy writer, with what can only be called a personal vendetta or perhaps an assigned hatchet job, to come to our beautiful city with a mission to perpetuate tired stereotypes.

Ms. Druckerman, I ask you, please don't hate us because we are beautiful. Don't be blinded by the sunshine, white teeth and shiny cars. Perhaps it is our beauty that sparked your disdain, but then again, who would be interested in reading a NY Times article about a city of "normal looking people with semi-intellectual aspirations?" Next time, if an accurate depiction should become your motive, I recommend looking a little bit further than your beach chair.