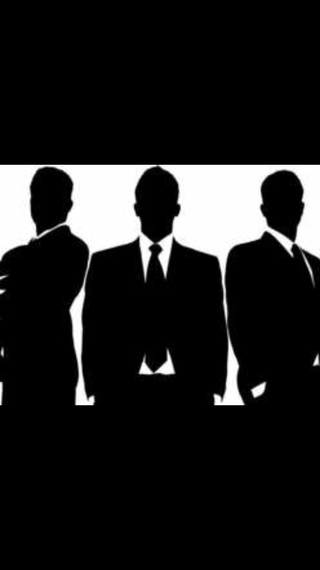 I remember this like it was yesterday. My family went on one of those shopping trips to Reading, PA to take advantage of all the discounted outlets. It was 1985, and I had to be about 14 or 15-years-old. I was feeling grown, so a few of my cousins and I went off to do our own shopping. I had about $200 that I earned working during the summer. Within an hour I had a little less than $25 left -- I really made the most out of the money I had and I figured I was done shopping. However as we were leaving I noticed a sign by the exit stating "All items under $20."  There were a pair of Polo sneakers that fell under this "under $20" category. So I stared at the sign and the sneakers began to calculate how much money I had left. Should I spend my last dime on these sneakers? Were they damaged? Did I really want them? All of these thoughts were going through my mind, and that's when I sensed someone staring at me. I turned and saw it was a white woman who I figured was a supervisor or employee in the store. She then proceeded to say out loud to security positioned across the room -- "Make sure all these sneakers have security alarms on them!"
Now, as a 14-year-old boy I didn't really pay attention to her motives until I got back on the bus and thought about it. I was in the store thinking whether or not I should make a purchase but from her perspective she saw me and assumed I was trying to figure out how to steal the sneakers. I was not dressed inappropriately, I wasn't loud or menacing, I wasn't posing a threat to anyone. I was just a regular teenager shopping in an outlet store. However, to her I was a black teenager in an outlet and that made the world of difference on her skewed perspective of the situation. This experience has stayed with me for my whole life.  My question is: What caused this biased view of me? If I were white or a different race would she have reacted the same way.
As I became an adult, I found out that the situation from years prior was not an isolated one. Time and time again I would experience similar reactions from people in various settings - the culprits were mostly white but other races as well were just as guilty (including black people). I walk down the street and people grab their bags or switch their bags from one side to the other.  I walk into stores and security is alerted. Actually when I worked at a department store as a teenager they instructed us to make an announcement to security if two or three black males came in together.
I thought about it and realized that people spend a great amount of time watching television and surfing the Internet.  Most people get their information from either one of those sources -- whether it is the news, reality TV, social media or some website. People utilize these outlets to educate themselves on many different matters. The images from most of these outlets overwhelmingly depict black people (especially males) as criminals, thieves, drug dealers, unintelligent, and unsuccessful. Thus, this is the image most people have of black men. This is the image people see when black men go into stores. This is the image people see when black men go for interviews. This is the image people see when black men walk down the street. This is the image police have of black men. This is the image the store employee had of me when I was contemplating buying those sneakers. As I think about it, mostly all of the heroes in movies or TV I watched growing up were not people of color. They were actually the villain, the bad guy, the enemy. No real super heroes, no black men saving the day, no black men being celebrated and praised. They were depicted as the total opposite. Some will say well "we have a black president now, and things have changed recently". That is true to a degree but the last 6-8 years cannot erase the previous years so quickly in our minds and our perceptions.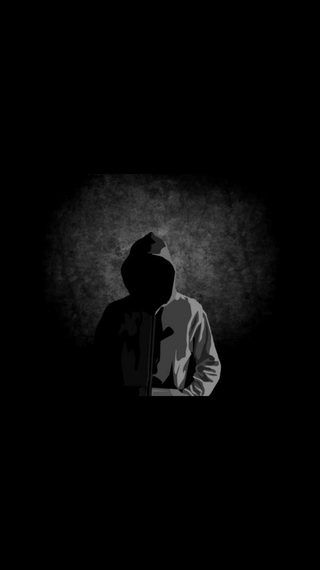 It can be stated that a lot of crimes are committed by blacks so these media outlets are just displaying the reality; however if the only interaction of black people you have comes from what you see on TV or discover on the internet, then your perception of blacks in general will be off.  
Image plays a tremendous role in life. If a black man goes for a job interview but the person interviewing him has a distorted perception of black men then his chances of getting that job are greatly diminished. If a black man starts a business and his potential clients have a distorted image of blacks then he will suffer because people won't trust him to run an excellent business.
That is why I am so happy for the work we are doing at That Suits You. We first and foremost try to change the image that black men have of themselves -- this is of utmost importance. Once a person has a positive image of themselves they are more prepared to handle the adversities of life. We give presentations and work to encourage men young and old to help each other to achieve greatness in life.
We work with programs all over NYC who train men to get back to work or to start their own businesses. Once they have completed their training we provide the icing on the cake by donating suits, shirts and ties to them to assist them with their outer image. The suits are only a reflection of how they feel on the inside. We know that not everyone may not see a man differently because he's in a suit, but we know that wearing a suits greatly helps men in increasing their confidence, strengthening their inner image, and getting their lives back on track.
We may not be able to change everyone's perception of black people but we can definitely help men have a better perception of themselves.