The idiom "the dead of winter" actually holds a chilling truth: More people die in January than any other month of the year. But why should it be chilling, other than a play on the weather?
The fact is, we seem to not know how to die anymore. Oh sure, we see it all around us -- in the news, and countless rock-'em, sock-'em, blow-'em-up, shoot-'em up, explode-'em scenes that constitute entertainment these days. (Aside: Did you know that the average kid sees 12,000 murders on television by the time s/he is 14 years old? But I digress...)
So, violent death we're used to... but natural death? Shhh, don't talk about that. Don't acknowledge it. Try to prevent it. Outlive it, outrun it, outsmart it. Stick a tube or a wire or a needle into it stat!
But I did notice a recent confluence of attention around the subject of dying: a New York Times blog on dealing with grief; a class on How to Face Death
at The School of Life in London; a VOX article on the damaging effects for the elderly of not dealing with death; a five-part podcast on NPR examining death, among others.
The Incredible Lightness of Dying
But I also noticed more artistic and creative approaches to dealing with death: Margaret Dulaney's play, The Hummingbird's Tour, which she calls "an end-of-life comedy" is heading off Broadway to the Theater at St. Clement's this fall, after it alit briefly at Bucks County Playhouse this past summer.
On our way home, after seeing it there, my fellow theater-goers and I found ourselves gingerly, then energetically, discussing what we all had done about our eventual deaths. Alarming overall consensus: nothing. (But we did agree that bracelet charms with a smidge of ashes was an, uh ... charming idea. Hey, it's start.)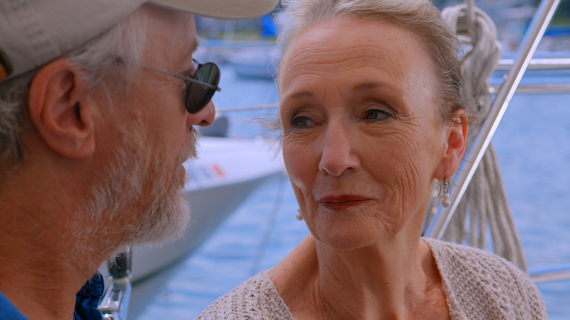 Isn't It Delicious? too, a new film starring the luminous award-winning stage actress Kathleen Chalfant (above, whose elegant patrician profile graces Showtime's popular The Affair), directly addresses the topic via a craggy and complex quagmire of fractured family relations when cancer is the looming cause of death. But it's also wry and amusing (of course, since Malachy McCourt is in the cast), and ultimately faces death with a lyrical sagacity.
The Metropolitan Museum of Art in New York just had a three-month exhibit called "Death Becomes Her," highlighting funerary fashion, with a section on mourning jewelry that included beautifully woven hair from the dearly departed -- akin to our "charm" idea! The trinkets are enjoying a resurgence of interest according to New York magazine and perhaps should be revived given our access to DNA determination; it could be terribly useful here... afterward.
But clearly we used to know how to handle death.
Kathleen Chalfant, in a conversation I assembled to see how creative folk might lend a unique perspective to this topic, found the kernel in the historic aspect: "After the second World War, death moved out of people's houses."
She went on to note that:
It used to be that people ... quite often died at home. Then, it all became medicalized and, very much like childbirth, what had been a natural part of life was made scientific ... so we lost the habit and the familiarity with life and death that everybody had always had.
To the conversation I added Loretta Downs, a Chicago-based end-of-life specialist who also raises monarch butterflies, and so dubbed her company Chrysalis. "We have failed to normalize death," she said, paralleling the cycle of life to the formation of butterflies; "The whole of life is transformative and this is another stage."
The title of Ms. Dulaney's play had reminded me that hummingbirds symbolize joy in Native American totems, and that is echoed in both her play and her comment: "I'm just terribly curious."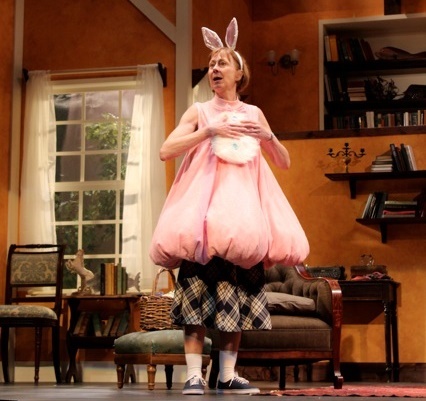 Curiosity is the kernel of creativity. So perhaps take these women's lead in a creative approach -- listen to the illuminating podcast -- and determine the seed of your own creative approach to embracing this very natural part of life.
HistoryChiQ SmartTalk -- Delicious End & (re)Beginings