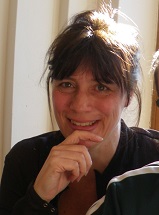 Ocean Story came about from a madcap journey. The founder, Samantha Koshare Edouardes, her partner, bought their first boat and with her brother and a few adventurers decided to set sail across the Caribbean sea, through the Panama Canal and then across the Pacific. They had a plan to take this beautiful old Whitbread Round the World Racing Boat to warmer climates, where they would then set about the task of restoring the boat with the idea that they would then perhaps make their living taking others on exotic journeys. The journey was not as expected and shook them up somewhat.
"We painted a picture of the beautiful places we would see and how exotic it was all going to be, and sometimes it was and other times it really was not at all." Samantha said.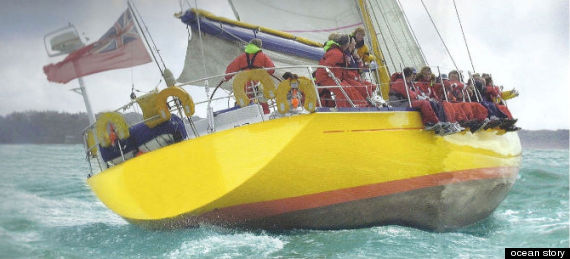 They found the ocean devastated with horrendous pollution, very few fish and also a great deal of devastation to the indigenous island people and their cultures; truly a journey of real ups and downs where there were moments of awe, breath-taking beauty and then the very sad downside of modern culture invading that space and ruining that territory. So by the end of the journey they had changed their minds about just restoring their boat as a classic. They instead decided that they wanted to do something positive with her; inspiration was the path that they saw as the best way forward and the route chosen.
So they had the boat, and they knew that they wanted to something to inspire change and create awareness. "The journey had really awoken us to the fact that we didn't have a clue about how bad things had become in terms of ocean conservation, and when we started to speak to other people about it we started to realise that, generally speaking, most people had no idea either."
The boat is now being prepared to become a campaign boat for ocean conservation; ocean conservation and awareness through joy, inspiration and celebration. "We are going to make her a sea-going global community art project, covering the boat's entire hull and sails with artwork, images, messages, poems and wishes from people from all around the world as part of a mosaic design that brings the message, "You Are A Wave Maker, What Kind of Waves Are You Making?"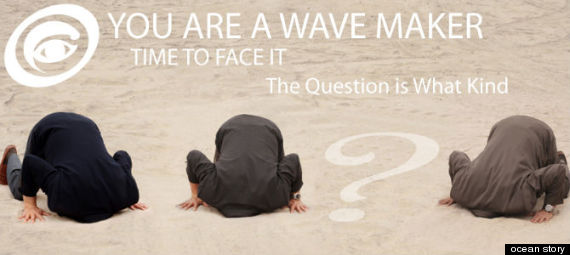 "This is the message that we feel is really important, especially where there is a pervasive sense that people are too small to make a difference. Every single person on this planet is a wave maker, and once they have the realisation that this is true they also realise that every single thing they do is making a difference. That is both empowering and inspiring."
At the moment, the boat is in New Zealand and is in the process of being transformed into the Ocean Story Boat. When that is done she is going to be crewed with a beautiful and unusual mix of people. There will be environmentalists, teachers, storytellers and artists in the crew. It is key to the campaign that beauty and celebration are used to connect people back to the knowledge that they need in order to be able to make wise and more informed choices, thus enabling them to choose to become Beautiful Wave Makers.
The project is for public participation of all ages with supporting contributions from writers, musicians , artists, environmentalists, spiritual and indigenous leaders such as : Paulo Coelho, Yoko Ono, Tami Erin, Roz Savage, Kerrianne Cox, Thich Nhat Hanh and many more.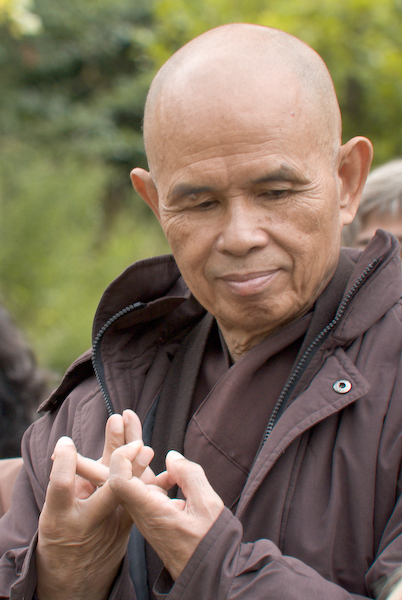 Sylvia Earle, speaking at TED on the big ocean picture
For more by Getrude Matshe, click here
Follow Getrude Matshe on Facebook http://www.facebook.com/gmatshe