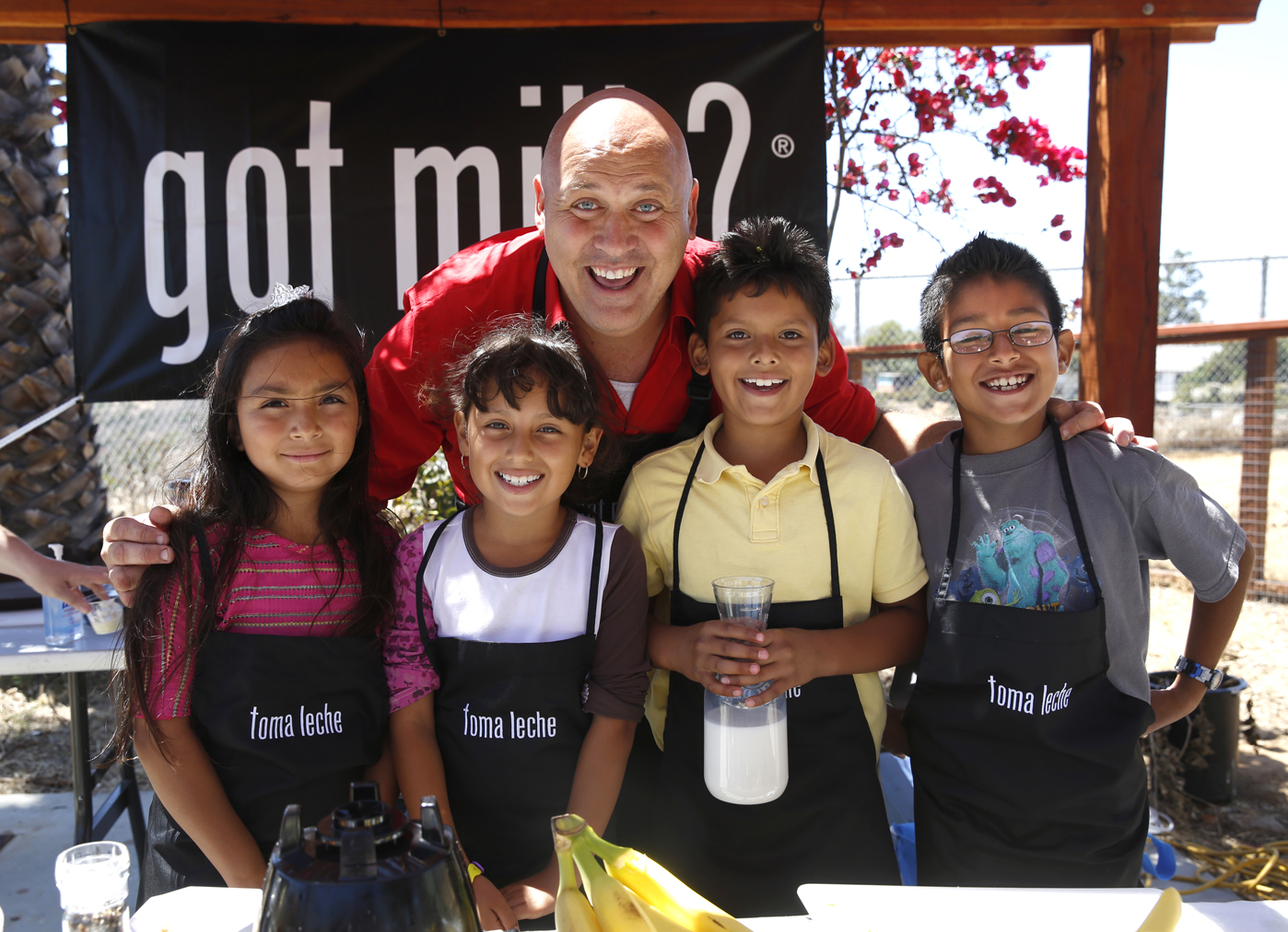 I've been going around California in the last few weeks: Fresno, San Diego, I'll be in Sacramento next week and Venice by the end of the month. It's part of a small promotional tour organized by the Got Milk? People and Piccolo Chef, the culinary school for children I work for.
It's pretty simple: we go to community centers or schools or Boy and Girls clubs where they have a vegetable garden and we set up a few hours of fun.
Kids who attend the event get to plant their own seeds in small pots, the center gets a $500 check for the garden and at the end everybody attends the food demo hosted by yours truly, Chef Gino.
I show the kids how to make vegetable frittata, chilled cucumber soup and fruit smoothies. I select few kids to help me, I flip frittatas in the air, teach some basic Italian sign language, raffle copies of the new Piccolo Chef cookbook and, basically, we have a great time.
Kids love it, I love it, and why not? It's a lot of fun. The kids are primarily Hispanic or African American. They are surrounded by volunteers, teachers and community organizers.
An older lady after one of my demos told me that she organizes the diabetic cooking classes at the center I was visiting. One of the managers at the Boys and Girls club in Fresno pointed to one of my little "assistants" with pride informing that she was the best tae kwon do athlete in the class he teaches. When I arrived at the event in Fresno the only person there was this big guy, Ron, an African American Vietnam Vet with a smile that made you want to be his friend in a hurry and the hands of a giant. He takes care of the vegetable plot there and every other day he shows up to make sure everything is under control. What a great guy; what a great collection of people and kids. Ah! The kids, they are easy to engage -- prone to laughter, excitement, happiness. They are curious, polite and well behaved.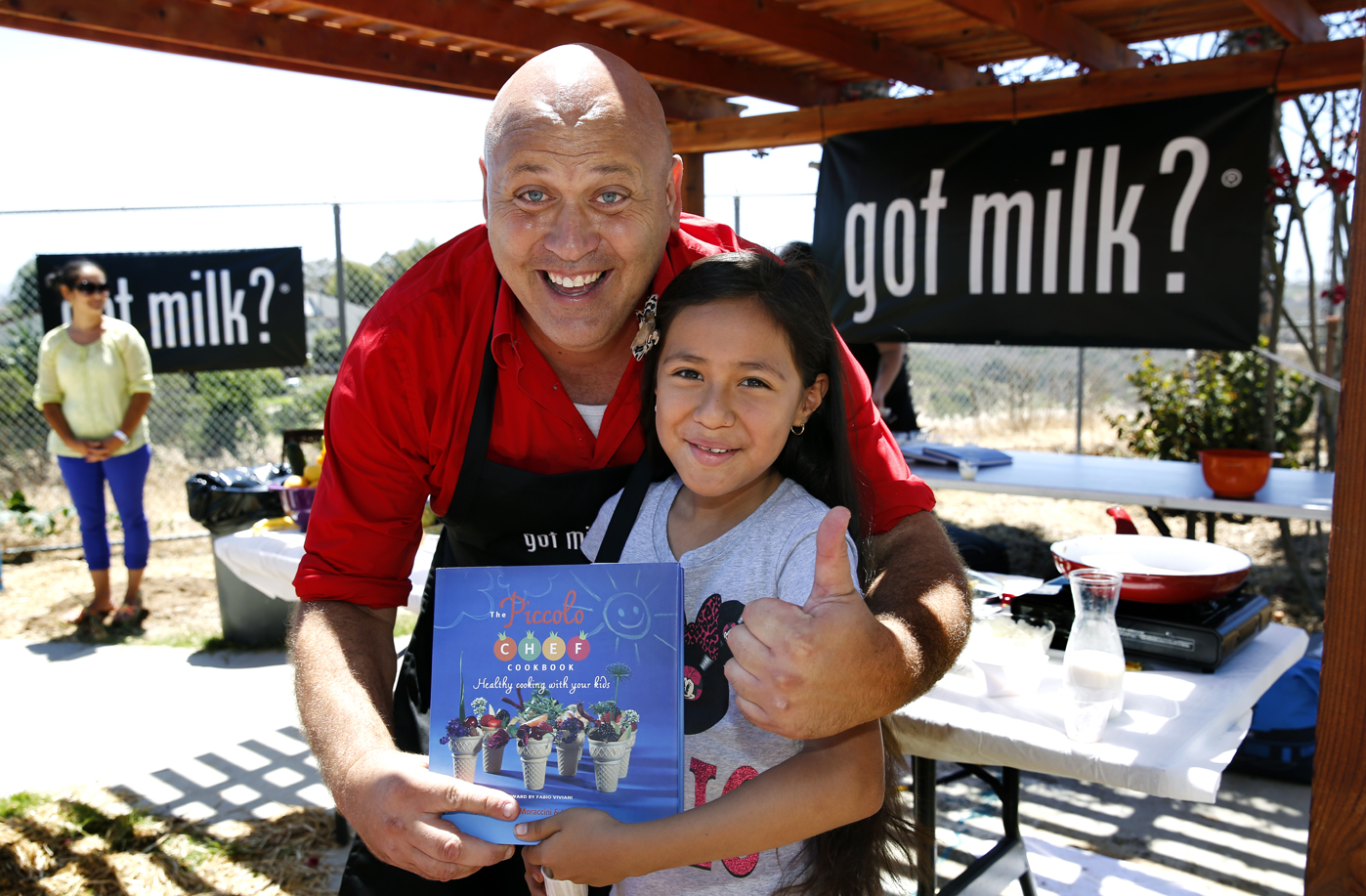 It's people like this that make America great -- an America that nourishes the young and protects the elderly and the troubled.
What a privilege it is, for few minutes, to bring some laughter and fun into their lives.
I know these places don't show up in glossy magazines and their volunteers don't make the news, but what would we be as a society without their efforts, the dedication of these people?
With broken English maybe, making little to no money, struggling through bureaucracy and minuscule budgets, they represent the best in human spirit.
I know it sounds corny, but with this post I just wanted to thank all the people I'm meeting in this small, extraordinary tour of California.