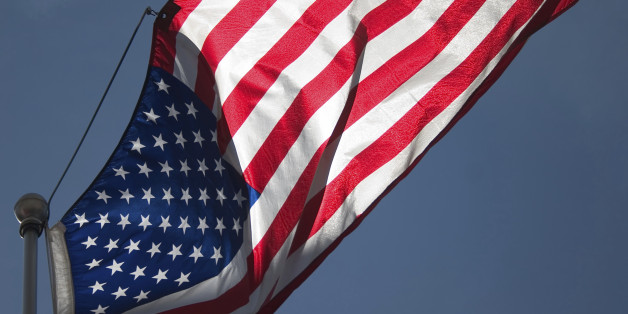 I was recently talking with a young man about his 9/11 experience. I told him that I had worked on a Columbia University research project with the widows and families of the firefighters and how impressed I had been with their resilience and courage. Robert then told me the following story. It was just one of the amazing stories that show the good in people after 9/11. Robert was not in New York, or Washington, DC, on the morning of September 11, 2001. He was safely at home in his cozy Oregon kitchen, drinking coffee and getting ready for work, when he first heard the news, "The nation is under attack." Robert's younger brother, Max, enlisted in the Army immediately, and served three tours in Afghanistan before returning home. Robert knew that he was lucky to not have lost anyone he loved or knew personally hurt by the events of 9/11, but he still felt awful for two weeks before every anniversary. He had a hard time getting out of bed, and even though he knew it didn't help, he watched endless television retrospectives about the heroes and events of the day.
Robert was overwhelmed not just by the images on TV of the planes striking the buildings and people tumbling from skyscrapers in the endless retrospectives and documentaries shown in the week leading up to the anniversary. He was awed and devastated by the stories of unfathomable bravery, small twists of fate through missing a scheduled flight, people like Pasquale Buzzelli surviving the building's collapse by being in exactly the right place in the stairwell, and he was haunted by the thousands of unheard stories of people who were not so lucky.
Everything about 9/11 made Robert feel vulnerable and afraid, an anxious state that started around Labor Day and lasted through mid-September. He talked to his brother, Max, about it. Max said that he felt helpless after the attacks, too, and added, "I couldn't just sit and wallow, asking 'Why?' I had to do something. Some buddies and I are going to work with Habitat for Humanity this year on 9/11, why don't you join us?" Robert agreed to go with them, and is looking forward to spending the day with his brother, making a lasting impact as he builds a new house for a family in need.
September 11 is now a National Day of Service when Americans come together like citizens did after the attacks. It is also a day to honor those like the first responders, and service members in the following years, who gave so much. Spending the day volunteering helps create something good out of the tragedy of 9/11.
Tips for Coping with the Anniversary of 9/11
Avoid the news for a few days. You will not miss much, and can avoid seeing images you might replay in your head.
Plan some quiet time for yourself, even if it is just a few minutes, to go for a walk, read a fun and distracting book, or meditate.
Participate in the National Day of Service. There are many ways to contribute and volunteer. The action you make does not need to take the entire day, you can do something like gift a book about grief or patriotism to a school library, donate blood, or find other volunteer opportunities at All for Good.
Remember that your reaction to emotional milestones is not dependent on how recent, or long ago, the event was. Some years will be more upsetting than others. One widow said that for her family every day is September 12. The nation moves on while other families are caught in the moment of horror and loss. The survivors, and loved ones of those immediately affected, deserve our utmost support; but the pain of others, like Robert, is real, too. For more information, go to the Open to Hope Youtube Channel and listen to our episode, "9/11: A Decade Later, Finding Hope and Healing After Traumatic Loss."