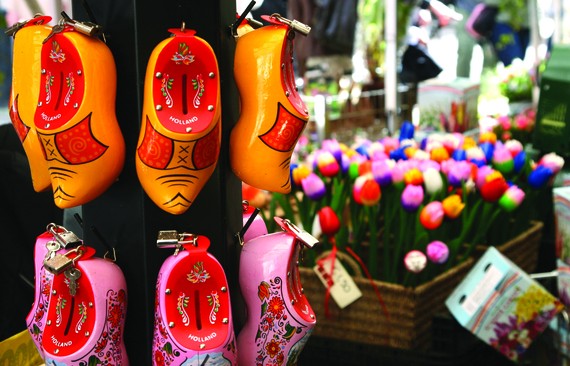 It's never difficult to find souvenirs while you're abroad. The tricky part? Understanding the rules and regulations for getting them through customs. We always recommend checking with the U.S. Customs & Border Control directly for the most up-to-date regulations, but these tips will help make your pass through customs a breeze:
Learn how much wine you can carry
In general, there's a three-percent excise tax once you exceed one liter of wine per person. Remember that most wine bottles hold 3/4 of a liter, so if you're traveling as a couple, you can bring back the equivalent of three bottles. If you choose to pack your wine instead of having it shipped, ask the seller if they have bottle insulators or bubble wrap to minimize the risk of broken bottles. Better yet, wrap the bottles in your clothes to prevent them from banging together and shattering in your suitcase. The same works for olive oil, liquor or anything else in a glass bottle.
Think small (in size and weight)
Most airlines allow checked bags of 50 pounds before they start charging fees, which means sometimes it's best to avoid purchasing handmade pottery, ceramics or other heavy goods to take home in your suitcase. If you can't live without it, see if the store will ship your purchase to your home address; many offer this option for the cost of shipping. Another way to save space in your luggage? Pack old clothes and shoes to wear during your trip, then donate them or throw them away at the end to make more room for take-home souvenirs.
Keep track of how much you've purchased
Everyone purchasing goods overseas (and bringing them back into the U.S.) is required to document these items by filling out a declaration form and presenting it at customs. Keeping track of big-ticket items and souvenirs will make filling out the form much easier. If you plan on buying large and/or expensive items, don't forget to pick up a VAT form at your departure airport to see if you're able to bring some items home tax-free.
Know the difference between prohibited and restricted items
Restricted items can vary, so check the U.S. Customs & Border Control website if you aren't sure what your purchases fall under. In general, however, meats, some cheeses and fruit and vegetables fall under restricted items you won't want to take through customs. Explicitly prohibited items include ivory, absinthe and tortoise shell products.
What are your tips for bringing souvenirs home? Share your thoughts in the comments!