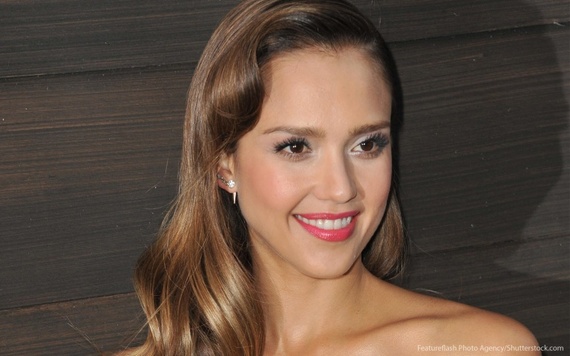 By Autumn Rose, Contributor
It's no secret that being a Hollywood actress often means enjoying significant wealth. However, the stars on this list have gone above and beyond to become the top 10 richest actresses of all time. Find out about the combination of acting prowess, entrepreneurship and family fortune that have enabled these impressive women to succeed.
Visit GOBankingRates for the latest finance and celebrity news >>>
10. Jennifer Aniston
Jennifer Aniston, America's favorite girl next door, rose to fame as beautiful and entitled Rachel Green on the hit 1990s sitcom "Friends," which aired for 10 seasons. During the last three years of the show's production, Aniston reportedly earned $1 million per episode. She has gone on to star in several major motion pictures and small independent films, including "Office Space," "He's Just Not That Into You" and "Horrible Bosses."
The actress was married to Brad Pitt for five years from 2000 to 2005. However, the couple divorced following rumors that Pitt had an affair with his "Mr. and Mrs. Smith" co-star, Angelina Jolie, to whom he is now married. In August 2015, Aniston tied the knot with actor and director Justin Theroux in a secret, private ceremony.
9. Angelina Jolie
Brad Pitt's other half makes the list of the top 10 richest actresses of all time, with a net worth estimated at $160 million. The daughter of actor Jon Voight and actress Marcheline Bertrand, Angelina Jolie was introduced to the entertainment business at a young age. As a teenager, Jolie spend time modeling and appearing in music videos. In the 1990s, she began her film career, starring in movies like "Gia," for which she won a Golden Globe; "Girl, Interrupted," which earned her an Academy Award; and the cult classic "Hackers." Jolie has since gone on to star in a wide array of films, including the popular "Lara Croft" series, "Mr. and Mrs. Smith," "Salt" and "Maleficent." Known as much for her humanitarian efforts as her acting, Jolie has made headlines for her work with refugees in many countries, including Cambodia, Darfur, and Jordan.
<8.Miley Cyrus
The controversial entertainment icon and daughter of country singer Billy Ray Cyrus has made a name for herself as a singer, actress and paparazzi favorite. Cyrus started acting at a young age, starring in the Disney Channel hit series, "Hannah Montana." She went on to release several pop albums and star in the romantic drama, "The Last Song," based on a book by famed author Nicholas Sparks. In 2015, Cyrus revived her acting career with appearances in Seth Rogan's "The Night Before" and Netflix and Bill Murray's "A Very Murray Christmas."
Dolly Parton's goddaughter, Cyrus has achieved as much notoriety for her wild-and-crazy antics as her singing and acting chops. Lately, she's made headlines for her re-engagement to former fiancé, actor Liam Hemsworth.
Related: 'Hunger Games Mockingjay, Part 2': Liam Hemsworth Net Worth Vs. Josh Hutcherson Net Worth
7. Julia Roberts
Academy Award-winning actress Julia Roberts rose to Hollywood fame with roles in movies like "Steel Magnolias," "Pretty Woman," "My Best Friend's Wedding" and "Erin Brockovich." Not only did Roberts' performance in "Erin Brockovich" earn the star an Oscar, but it also netted her a $20 million salary, making her the first actress to be paid such a high sum for her work.
Roberts' acting career shows no sign of slowing down. In fact, she has appeared in several recent blockbusters, including "Eat Pray Love," "Valentine's Day," "Mirror Mirror" and "August: Osage County." Over the years, Roberts has been romantically linked to several leading men, such as Kiefer Sutherland, Dylan McDermott, Liam Neeson and Matthew Perry. She has been married to cameraman Danny Moder since 2002.
6. Victoria Principa
Best-known for her role as Pamela Barnes Ewing on the uber-popular TV show, "Dallas," Victoria Principal didn't intend to be an actress, despite several early parts in commercials. Born in Japan to a military family, Principal moved around the world a lot as a child. It wasn't until she was in a car accident in college that the star decided to move to L.A. and pursue an acting career.
After working as both an actress and an agent in Hollywood, Principal was approached for a role in "Fantasy Island," which led to her breakout part in "Dallas." Additionally, Principal found financial success in her own skincare line, "Principal Skin," which has brought in more than $1 billion in revenue.
5. Julia Louis-Dreyfus
Actress Julia Louis-Dreyfus launched to stardom by making America laugh as Elaine Benes on the hit sitcom, "Seinfeld." However, her career began with Chicago's Second City comedy troupe. Later, the funny lady moved to New York to star on "Saturday Night Live" for two seasons. In 1989, she joined the cast of "Seinfeld," after producers insisted that the show needed a female perspective. Louis-Dreyfus' performance on the comedy earned the star her first Golden Globe in 1993 and her first Emmy in 1996.
Louis-Dreyfus' recent work includes award-winning roles on "The New Adventures of Old Christine" and HBO's "Veep," the latter of which earned the actress her third Emmy and 13th nomination, putting her among the top-nominated female performers.
4. Sandra Bullock
Born to a German opera singer and a voice teacher, Academy Award-winning actress Sandra Bullock first appeared on the stage in a German opera at the young age of 5. However, her breakthrough role wouldn't come until 1994, when she appeared alongside Keanu Reeves in "Speed." Bullock went on to star in many successful films and continues to land leading roles today in movies like "Miss Congeniality," "The Proposal" and "Gravity." She won a Golden Globe and an Oscar for her work in "The Blind Side," based on the true life of NFL player Michael Oher.
Bullock married Jesse James in 2005, but the couple divorced five years later. She has since adopted two children on her own -- a son, Louis, and a baby girl, Laila.
Related: How Much Sandra Bullock Made For 'Gravity,' 'The Blind Side' and Other Films
3. Jessica Alba
Actress-turned-businesswoman Jessica Alba has made a name for herself on and off the screen. Though Alba first appeared in the 1994 comedy, "Camp Nowhere," audiences across America learned the star's name thanks to her breakout role on the short-lived TV show, "Dark Angel." Since then, she has starred in a number of films, including "Fantastic Four," "Good Luck Chuck" and "The Love Guru."
Outside of acting, Alba founded The Honest Company, a billion-dollar consumer products startup which has transitioned into a business empire for the actress. The brand focuses on creating safe and effective products for the entire family, and Alba herself values being a mother over anything else. In fact, it was love for her children that inspired the star to start The Honest Company in the first place.
2. Jami Gertz
Actress and philanthropist Jami Gertz has an impressive $2 billion net worth to her name, mostly thanks to her marriage to billionaire Tony Ressler, co-founder of Ares Management and former owner of the Milwaukee Brewers. Gertz began her acting career in the 1980s with appearances in "Square Pegs," "Diff'rent Strokes," "Family Ties," "Sixteen Candles" and "The Lost Boys," to name a few. She then spent a few years on hiatus from acting, during which time she moved to France and worked as a scent designer for Lanvin.
Since her return to Hollywood, Gertz has appeared on TV shows like "E.R.," "Ally McBeal" and "Entourage." She also guest-starred recently on the hit comedy series, "Modern Family." In her spare time, Gertz serves as a trustee for the Ressler/Gertz foundation, which supports a number of educational causes in Los Angeles.
1. Dina Merrill
With a net worth of $5 billion, socialite and philanthropist Dina Merrill enjoys the distinction of being the richest actress of all time. Merrill owes much of her fortune to her birthright -- the star is the only child of Marjorie Merriweather Post, the Post Cereals' heiress. However, she has also found success performing on the stage, television and big screen, appearing in more than 20 films throughout her career.
Over the years, Merrill has married three times, once to Colgate-Palmolive heir, Stanley M. Rumbough, Jr., and twice to fellow actors. In her free time, the actress supports various charities, including the New York City Mission Society and the Juvenile Diabetes Foundation, which she launched.
Related: 20 Highest Paid Actors of Hollywood Like Robert Downey, Jr.
This article, 10 of the Richest Actresses of All Time, originally appeared on GOBankingRates.com.
More from GOBankingRates: