There are many, many articles on content marketing and social media with tips and steps and plenty of generalities. Very few seem to offer any real concrete ideas or practical examples. In this series of articles, we are publishing an actual case study for a very real company. We offer a guideline or a roadmap to content creation (click here to read part one on the Huffington Post).
RINEKWALL is a fairly young wallpaper company with a collection of beautiful, exciting and bold designs that can be produced on a variety of materials and surfaces. How to move the company forward? How to determine marketing options, directions and choices?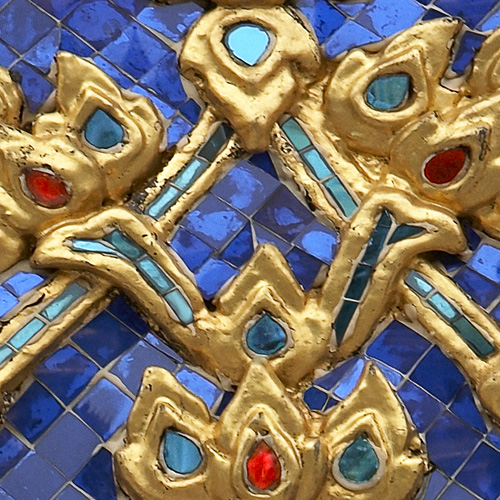 RINEKWALL commissioned a Promo Pop, a marketing report that itemizes a series of promotional, content and social media concepts. Following is the second half of these recommendations. CLICK HERE to read Part One.
Product Placement is a natural for RINEKWALL. "We want RINEKWALL wallpapers and fabrics to be used on TV show sets, in How-To Shows, design shows and every show that smacks of the good life and good design." Product Placement is either an expensive relationship or a time-consuming in-house effort. Highly recommended.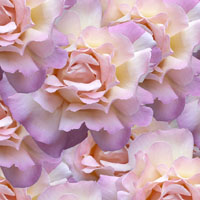 Guerrilla street promotions are suggested. It's fun! In our viral age, word-of-mouth travels fast. RINEKWALL has a wallpaper design of bamboo stems. It was suggested that they "take a big city block and wrap the telephone and electrical poles and streetlamps with the bamboo wallpaper. Suddenly, you have created a jungle." And a newsworthy item.
Stunt + Video: There are several artists like Peruvian Cecilia Paredes or Australian Emma Hack who paint their bodies in such precise detail that they blend into the background behind them. For example, a painted man becomes invisible against a brick wall. Such a concept can be used by RINEKWALL for conventions, visuals, ads or even a competition.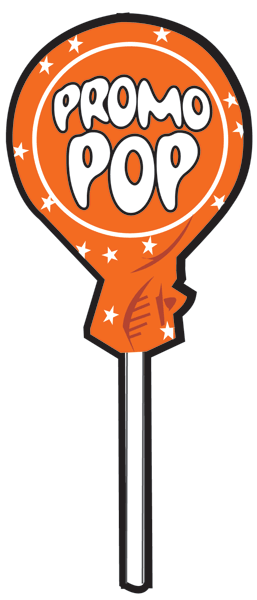 Institutionally, Promotional Products are easy to dismiss and that is a marketing industry failure and prejudice. "A Super Bowl ad is one thing," says Jane Dalea Kahn of Content Matters, "but it is the small things that can have a personal impact." A clever promotional product offers a major marketing advantage. It is the closest thing to a handshake. Such a product creates a feeling of ownership, involvement and investment. The utility of a logo'd pen has a lasting value. An item of curiosity or coolness is thought about, cherished and most importantly, talked about. Some ideas:
- Origami Sculpture: RINEKWALL wallpaper has been folded into a cool shape or object. The (one or three) artful objects are presented in a gift box covered in RINEKWALL wallpaper.
- Origami Kit: A RINEKWALL header card seals a clear plastic bag. In the bag are squares of RINEKWALL wallpaper and instructions on 'How To Make A...'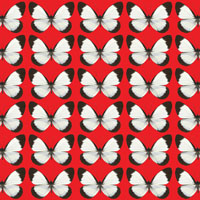 - Recover Kit: A RINEKWALL header card seals a clear plastic bag. In the bag are pieces of wallpaper, glue and instructions on how to recover your desk pencil cup or stapler. Beige to beautiful!
- Folded Paper Jewelry: RINEKWALL wallpaper has been delicately folded into bracelets. Three different paper bracelets are placed in a RINEKWALL wallpaper covered jewelry box.
- Office Coffee Mug glazed with a RINEKWALL design. Well-designed and well-packaged, items with utility such as this will stay on a desk forever. Lasting promotion!
- Digital Puzzle of RINEKWALL wallpapers has been made into an App.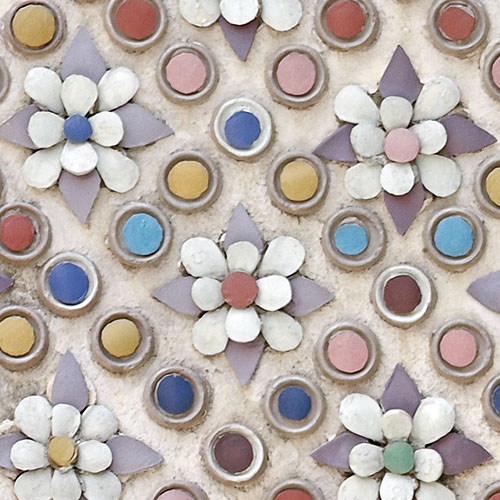 The list of promotional products continues. These products offer a great way to prospect new customers and stay in the mind of existing clients. Technology has refashioned the tried and true practice of a Press Mailer. Sadly, you do not see it done much anymore. Nonetheless, it remains a brilliant marketing move.
RINEKWALL has attracted some media attention without much effort. Their product line is bold, demanding a double take from the viewer. Regional design, luxury and industry magazines have taken note. So has a spread in Architectural Digest. They have also landed two designs into the permanent collection of the Smithsonian Cooper Hewitt National Design Museum. The company principals, designer Dana Agamalian and photographer John Rinek, are unwitting, savvy, and instinctive marketers. They are smart enough to reach out and involve others. One of their recent designs, Peace, is a happy, sloppy collage of hand drawn, childlike peace signs --- it was produced by twenty-five, eight-year-old kids. That's relating to the public. That's newsworthy.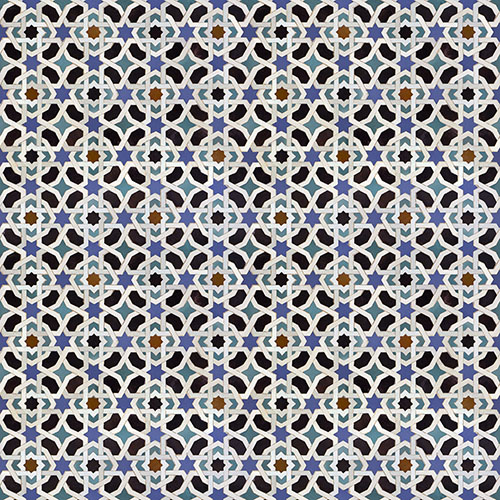 Media attention is never easy. It requires a constant and concerted effort. Some story lines to pitch:
- Redecorating in a bad economy? Wallpaper is the cheapest and most comprehensive way to change an environment. RINEKWALL's new, exotic Siam Collection can turn a hovel into a palace.
- Advertising budgets are low. To save money on travel expenses, commercial photographers are utilizing RINEKWALL wallpapers as a background.
- Color therapy is a science. Brighten up that hospital room and heal fast. RINEKWALL has an edge.
- RINEKWALL designer Dana Agamalian has recently won her second award as a "Donna Karan Women Who Inspire" for her dynamic fundraising efforts for St. Jude Children's Research Hospital and the UC Irvine Department of Pediatrics.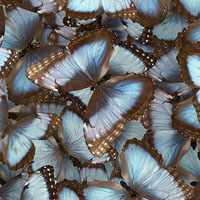 This Case Study is incomplete and unending. It begins a conceptual list that will grow and evolve to meet ever-changing marketing goals and targets. Such a creative manifesto allows greater clarity in a mult-platformed campaign. Who do we want to target? What move will be the most effective? What is affordable? Which action will maximize a return on our investment?
In today's marketing climate, creative and therefore interesting, content is the key. This is your road map.
Have you read Part One of this Case Study? Click here.
Gordy Grundy is an artist and columnist. To pay for paint and canvas, he serves as Project Manager for the Promotionalist Group.

PHOTO GALLERY
The Apocalypse of Marketing and the Dawn of The Promotional Age