It's a time of year that many families anticipate -- spring feels like a new beginning as nature bursts into life and everyone longs to get outdoors. If you are still trying to come up with a plan for Spring Break, why not consider making the first family trip of the year to a national park? With 398 areas and 84 million acres operated by the National Park Service, there's a fantastic selection that are ideal for spring. Learn which parks "pop" in the springtime and start planning now!
Joshua Tree National Park: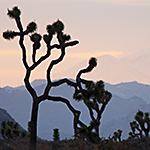 The stark, desert landscape of Joshua Tree National Park belies the fact that this park--filled with history and amazing geology--hides its dormant flora until spring. During late February, the trees that gave the park its name bloom with large, creamy flowers. Wildflowers soon follow, popping up along all elevations; the brilliant cactus flowers burst forth in April-May. Spring also happens to be the best season for bird watching in Joshua Tree. Many migratory and early nesting species are attracted to the warm, desert climate, where average spring temperatures may climb to 85 degrees.
Shenandoah National Park: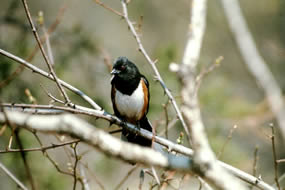 Before the summer heat ripens the leaves to dense green, Shenandoah National Park blooms with colors of red maples and bright wildflowers. No matter where you turn in this sprawling park, new colors, sounds, and sights come into view. Shenandoah is a popular destination as it offers the option of sightseeing by automobile along the scenic Skyline Drive. Spring hikers exploring meadows and forests are rewarded with sightings of young deer, small animals and the scores of migrating birds. Wildflowers peak in April-May as forest floors are covered in trillium, pink azalea and, later, mountain laurel.

Uncertain about Spring's unpredictable weather? Visit Carlsbad Caverns National Park for a unique and exciting adventure which explores a world over 700 feet below the earth's surface. Famous for protecting the 3rd and 7th largest cave chambers in the world, Carlsbad Caverns holds a total of 116 caves, giant rooms of limestone, stalagmites, stalactites, cave pearls, and underground lakes. Visitors can experience famous cave rooms full of fissures, tunnels, and even some unexplained noises. Seventeen species of bats live in the park and many become active in spring, including Mexican Free-tailed Bats. Emerging from caves in groups, they rise vertically, then execute a counter-clockwise formation which continues for up to three hours--an amazing sight!
Take the beauty of the country's tallest trees, add a forest of wildflowers, sprinkle with sightings of whales and other wildlife, and you must be in Redwood National Park! Majestic redwoods tower over the forest floor aglow with bright violets, trillium, and rhododendron. Kids will love finding banana slugs - harmless and a little gross, they fascinate with their chubby, yellow bodies. Be sure to bring binoculars and step out of the forest for a special treat - whale watching! In early spring, migrating gray whales can be spotted along the coast.
Smoky Mountains National Park:
Spring finds avid hikers flocking to Great Smoky Mountains National Park. With over 800 miles of trails, the park offers spring beauty for casual ambling and strenuous hiking and mountain-biking. More than 1,660 varieties of wildflowers carpet the park during February-April, providing the most comprehensive show of any national park in North America. A group of flowers known as "spring ephemerals", such as trillium, orchid, violet, and iris appear in early spring, than flower, fruit, and die within this short period. The Spring Wildflower Pilgrimage, a week-long festival of programs and guided hikes that explore the life in the park, is a perfect way to see wildflowers, animals, and everything Great Smoky Mountains has to offer.
Close your eyes and envision yourself in the Southwest as the tall cacti with outstretched arms are silhouetted against the richly colored, red-orange sky. Although the cactus that gives this Saguaro National Park its name has long been recognized as a symbol of American West, these giant plants are actually only found in a small portion of the United States. More than massive cacti, they also provide shelter and reserves of water for much of the park's wildlife. Deserts and saguaro forests burst with color in the Spring from blooming wildflowers such as the gold Mexican poppy, red penstemon, and desert marigold as well as trees and shrubs, including creosote, cholla, and hedgehog.
Go Fishing -In most National Parks where fishing is permitted, a state license is required to fish within the park. Fishing rules vary by location--check your destination online before you go.
Go Biking - Bicycling is a fun way for the entire family to exercise together. Parks offer miles of paved and off-road trails perfect for all ages.
Go Paddling - Families who enjoy exploring waterways may bring their own equipment or rent at those parks which encompass recreational lakes and rivers. Check online before you go.
Go Camping - Pack the tent and sleeping bags and build cherished memories while gazing at the stars. Camping encourages the entire family to reconnect and enjoy the simple pleasures of the great outdoors.
Go Hiking - Hit the trails with the kids and discover the wonders of nature through their eyes. Look for ranger-led hikes and campfire talks to add to the fun.
Go Back in Time - Many parks encompass historic sites and markers which offer a window to a bygone era.
More Info:
For more information about a National Park in your area, visit www.nps.gov .
PHOTO GALLERY
Joshua Tree National Park