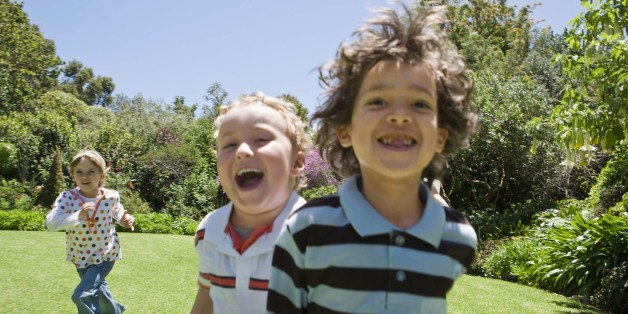 Leave no child or grandchild "inside."
~Gramma Good
The saying, "The best things in life are free," is a truism. A kiss from my grandchild; an "I love you" from my children; "you make my heart sing" from my husband, a lick of kisses from Orchid; a giving girlfriend... these are some of the best things in life. My list goes on to include the magic of nature in my daily life.
When I was a little girl, I walked 11 blocks home from school and observed my surroundings. I played outside in the neighborhood, talked and learned from Mr. Sues (our gardener). As a child, I planted a little vegetable garden with his help and watched as he planted our flowers and bushes each spring. Spending time outside created my love for nature. When taking a walk with my dog, Orchid, along the beach or in the parks, observing my surroundings is restorative to my inner peace. In my opinion, life is incomplete without being acquainted with our natural world. I am sorry to say that many of our children and grandchildren are being deprived of this free and special gift.
Greatest Pleasure Garden
Nature doesn't play a role in many of our children or grandchildren's lives. Their world is video games and texting. They live an "online existence." How many of your children or grandchildren walk home from school? How many children are obese because they don't play outdoors? How many of our children have been taught about their environment? Our children and grandchildren are transported from school directly to after-school activities and home, never having the ability to see, touch or experience nature.
Ways to introduce your children and grandchildren to the natural wonders around them
Plant a garden. My daughter did. She planted fruits, vegetables and flowers that are taken into their home to eat and enjoy. My youngest grandson now wants to be a chef and cook natural foods! My other daughter's children help a neighbor plant his flower garden every year!
Walk in the park or on the beach with your children or grandchildren and "gather" rocks, wild flowers and seashells. Explain to your children they are treasures to keep in their room. Make a treasure box together! I show my grandchildren my collections of shells and rocks and tell them the stories about my "finds that I have kept for years." To this day, they are displayed.
Get artistic: Photograph or paint or draw. Buy the kids a camera, an easel with brushes or sketch book and pencil. Tell them there is no right or wrong in art. That is the way it is in nature. Nature is special. Frame their art or photos.
Go on picnics, walk in parks, or sit outside and listen to the birds and enjoy quiet time together.
Nature is spiritual. Nature is beautiful. Nature is free and worth its weight in gold.
DO SOMETHING GOOD TODAY: Get out there and experience nature!